Group Dentistry Now is committed to the success of DSOs, dental groups, and the people who work for them. As the evolution of group dentistry continues to reshape the dental landscape, we consider the people who work in the DSO industry to be its most invaluable resource. DSO People shares updates on new hires, promotions and awards. Here's July's list:
Jordan (Rutkowski) Trentacost Becomes Director of Operations at Bedi Dental Group
A seasoned DSO operations professional, Jordan has worked for Great Expressions Dental Centers, Plum Dental Group and Mid-Atlantic Dental Partners. She bring her multi-site, multi-state operations experience with her to her new role as director of operations. Bedi Dental Group is based in Sterling MA and is privately held. The have eight non-branded locations in Massachusetts. The group was founded by Dr. Abhay Bedi who is also their CEO.
---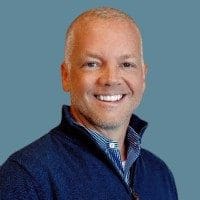 Craig Fontana is Promoted to Division Director Operations Finance & Strategy at Aspen Dental Management, Inc. (ADMI)
Craig started his career with ADMI in 2017 as a human resources generalist. He has also worked for the DSO as a project manager in IT, and division director of practice support operations. Craig has also been involved in the business development side as a director of new office development. Aspen Dental Management, Inc. (ADMI) is one of the largest retail healthcare business support organizations in the U.S., supporting 15,000 healthcare professionals and team members at more than 1,000 health and wellness offices across 46 states in three distinct categories: Dental care, urgent care, and medical aesthetics. Listen to GDN's recent podcast with Bob Fontana of Aspen – HERE
---
Keith Kooman Joins Western Dental as Vice President of Financial Planning and Analysis
Keith comes to Western Dental with more than 25 years of leadership experience in corporate finance roles that included accounting, auditing, financial planning and analysis, operations and supply chain finance, and support for mergers and acquisitions. He was recently Vice President, Finance, for Pacific Dental Services where he led a team engaged in financial management reporting, regional finance support/performance analytics and implementation of financial systems. Prior to that, he was Vice President, Corporate Financial Planning and Analysis for Alorica. Western Dental (with its supported affiliates, including Brident Dental & Orthodontics and Vital Smiles) is one of the nation's leaders in accessible, affordable oral health care, serving approximately 3 million patient visits annually in 334 affiliated offices throughout California, Texas, Arizona, Nevada and Alabama.
---
Scott Plantenberg Joins Elevate Dental Partners as New Director of Development.
With 32+ years of healthcare experience, as a clinician, a consultant, a healthcare administrator, and in dental sales. His experience and understanding of all aspects of the business of dentistry, equipment and technology, and practice management have prepared him to lead Elevate's expansion and growth. Scott joins Elevate after working for Henry Schein for over a decade and Burkhart Dental for over eight years. Elevate Dental Partners is based in Denver, CO and is privately held.
---
Katie Homes Bailey Joins Endodontic Practice Partners as Director of Marketing
Prior to joing the team at EPP, Katie was the marketing director at Prime Health Servies based in the Greater Nasville Area. Prior to that she was involoved in marketing roles in various organizations like Indianpolic Airport Authority and Wilson County Convention & Visitors bureau. Former American Association of Endodontists (AAE) President, Dr. Terryl Propper, DDS, MS, launched the specialty partnership organization, which is based in Nashville. EPP is focused entirely on supporting the unique needs of endodontists. They were featured on Group Dentistry Now when they launched in early 2020.

---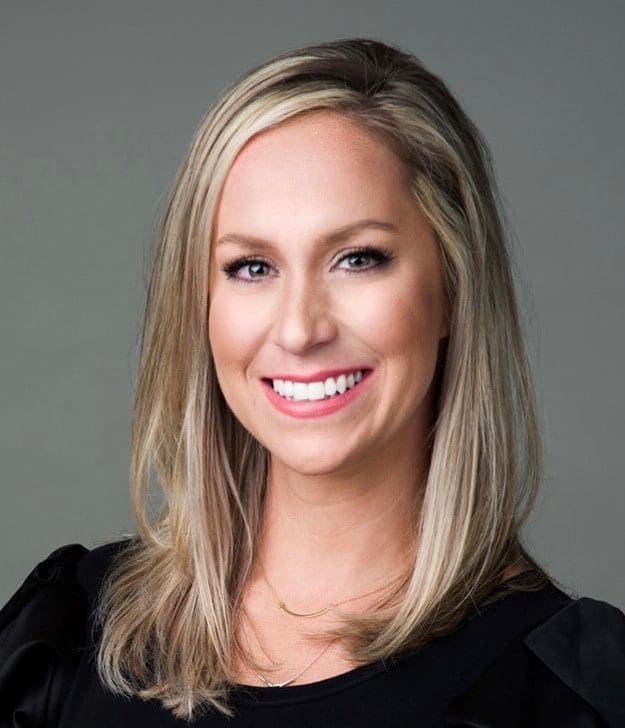 Kelsey Swigget Joins DenMat as Senior Manager of Business Development
DenMat adds top talent to its Business Development team.  DenMat has hired Kelsey Swiggett as Senior Manager of Business Development, effective immediately. Kelsey comes to DenMat with an impressive track record of sales and practice support in clinical dentistry, most recently as head of clinical training for Perio Protect. In her new role, she will be responsible for the acquisition, onboarding and overall development of new customers for DenMat's at-home treatment solution for periodontal health, Perio Restore®. Read DenMat's recent article on expanding margins HERE.  

---
Jeff Ungrund Promoted to Senior Director of Affiliations of Heartland Dental
Jeff started with Heartland as their affiliations manager in 2015. He then became the DSO's director of affiliations. He held that position for nearly four years before he was promoted to senior director of affiliations. He began his career as an inside sales representative at Patterson Dental. With more than 1,400 supported dental offices in 38 states, Heartland Dental is experiencing phenomenal growth nationwide. Today, Heartland Dental is the nation's largest dental support organization and is led by Pat Bauer.
---
Jennifer Callahan Promoted to Senior Vice President of Practice Development at DentalCorp
Jennifer started in operations with the Canadian DSO in 2018. She moved to practice development and quickly into the role of senior VP of practice development. Prior to dentalcorp, she worked for a decade for Loblaw Companies Limited. dentalcorp is Canada's largest network of dental clinics. The DSO has had several recent impressive accomplishments including their new listing (TSX: DNTL) on the Toronto Stock Exchange and becoming the largest healthcare IPO in Canadian history and the largest IPO on the TSX so far this year. Founded in 2011, the group has 460 locations, 7, 770 team members, and 4.2 million annual patient visits.

---
PepperPointe Partnerships Names New Chief Operating Officer
David North, an experienced business leader in the dental industry, joined PepperPointe on July 20. For over 32 years, North has participated in the development and growth of both private practices and large dental service organizations (DSOs). As the executive vice president of field operations for Dental Care Alliance, one of the founding DSOs of the American Dental Service Organization, he played an integral part in the company's growth and success. In North's new role he will oversee all field and office-level operations, as well as vendor management, procurement and clinical practices and strategies to ensure the delivery of exceptional patient care.
---
Vista Verde Dental Partners expands leadership team, adds Robert Harber as Director of IT
Vista Verde Dental Partners announced the selection of Robert Harber as the organization's Director of Technology. In his role, Robert will be responsible for building upon Vista Verde's successful record of practice growth as a strategic partner in the support of denture and implant focused dental practices. Robert comes to Vista Verde with over 16 years experience in network engineering and architecture, IT infrastructure management and design. He most recently served as the IT Infrastructure Manager at Eskenazi Health, one of the largest multi-site healthcare networks in central Indiana. In his time at Eskenazi, Robert architected and designed an infrastructure system for the main hospital campus, 4 data centers and over 40 remote sites; totaling over 42,000 endpoints.
---
Vista Verde Dental Partners elevates support for partners, adds Jill Cruz as Director of Field Operations
Vista Verde Dental Partners announced the selection of Jill Cruz as the organization's Director of Field Operations. In her role, Jill will be responsible for leading practice operations, driving revenue and process improvements and building upon Vista Verde's successful record of practice growth. Jill comes to Vista Verde with a wide range of experience in clinical and operational roles. Starting out as a Dental Assistant, she made the decision to invest in her education and jump in, hands on. While working as a clinician, she discovered a passion for helping her clinical team in a different way; in an operational role. "I took a leap of faith and wanted to try something new and absolutely fell in love." In her most recent role in Regional Operations with Heartland Dental, Jill started as a Practice manager of one location, eventually becoming responsible for the growth and results of 33 locations.
---
Pete Siegle Promoted to COO at Absolute Dental
Pete has worked for many DSOs, including Associated Dental Care Providers, American Dental Partners, and Pacific Dental Services. He has been working for Absolute Dental in their operations department since 2017. Dr. Patricia Prada, pedodontist, is the owner of all Absolute Dental practices and employs affiliated doctors and hygienists, including both Dr. Karen Feldman, Chief Clinical Officer, and Dr. Scott Futch, Regional Clinical Director, in Northern Nevada. The group was recently featured on The Group Dentistry Now Show: The Voice Of The DSO Industry – Episode 48. If you want to understand how dental technology can help your dental group or DSO seize opportunities with a combination of standardization and flexibility, this podcast is for you!
---
Rachel Smith BS, RDH Joins Partnerships for Dentists (P4D) as their Director of Hygiene
Rachel has been in the dental field for over 30 years. Working as a chairside assistant, clinical hygienist, and new patient coordinator gives her a unique outlook on the dental practice. Most of her clinical career has been in top producing practices providing comprehensive care.  Her passion for finding simple solutions to help practices soar is clear when you meet her.  Rachel is also a highly respected educator/ speaker for Align Technology, Inc. She has spoken at the Yankee Dental Congress, AACD national meeting, Align Summits, GNYDM, and RDH Under One Roof. She has covered topics on digital platforms, Invisalign treatment, iTero intraoral scanner implementation, photography, innovations in hygiene, and patient case acceptance.  She continues to practice hygiene when possible and has multiple private client success stories.
---
Vivek Kumar Joi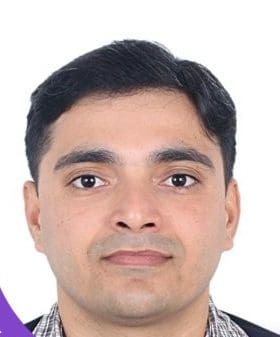 ns Western Dental as Chief Credit Officer
Vivek comes to Western Dental with nearly 18 years of consumer credit and corporate risk management experience in financial services. He was recently Vice President, Credit Risk Management at Goldman Sachs in Dallas for Marcus business, where he was instrumental in designing and implementing credit and collection policies and programs during the COVID-19 pandemic and launching a new partnership business to provide point-of-sale personal loans. He was also part of the launch team for Apple Card at Goldman Sachs. Prior to that, he was Director, Pricing Strategy & Analytics for Santander Consumer USA, where he developed credit risk and pricing strategies for Chrysler Capital and its core auto loan portfolios.  Western Dental (with its supported affiliates, including Brident Dental & Orthodontics and Vital Smiles) serves more than 2.5 million patient visits annually in 335 affiliated offices throughout California, Texas, Arizona, Nevada and Alabama.
---
Dr. Ronald Perry Joins Simply Dental Management as Clinical Director
Dr. Perry has an impressive background in both "real world" dentistry as well as dental education, having built and owned private practices, lectured across the world on dental materials and practice management, and mentored dozens of international students as a Tufts University School of Dental Medicine faculty member of over 31 years. He is passionate about providing dental care providers support and mentorship while adhering to his belief that integrity and respect are essential parts of any true experience. Simply Dental Management is privately held and was founded in 2016. It is based in Hopkinton, MA.
---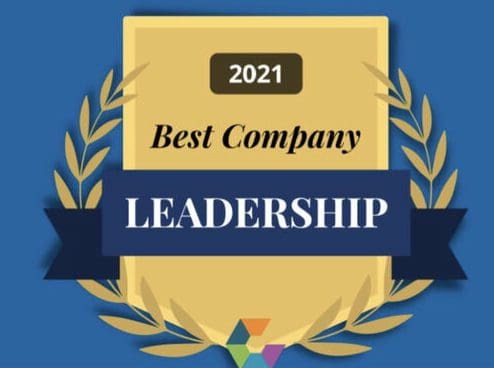 Smile Brands Recognized as One of the Best Companies for Leadership by Comparably
Comparably's annual Best Leadership Teams is derived from millions of anonymous employee ratings on executive leadership teams and direct managers on Comparably.com over a 12-month period (June 23, 2020 through June 23, 2021). The Top 50 ranked list is segmented by Large companies (more than 500 employees) and Small/Mid-size companies (fewer than 500 employees). Smile Brands ranks 26th for large companies. 237 employees at Smile Brands have reviewed Smile Brands across various culture dimensions, providing their opinions on items ranging from executive ratings to the pace at work. Overall, the 237 Smile Brands employees give their leadership a grade of A+, or Top 5% of similar size companies on Comparably. This includes specific ratings of their executive team, CEO, and manager.
---
GDN's DSO People
– New Hires, Promotions and Awards – Monthly
Please provide any new DSO or dental group hire, recent promotions or employee awards to Group Dentistry Now for consideration. Include a succinct summary of the new hire, person promoted or employee who won the award with award details. Also, provide a headshot or other picture of the individual or group to GDN as well. Email to info@groupdentistrynow.com.
GDN may ask for more information, and from time-to-time, may feature a story which could include an interview, etc. GDN reserves the right to refuse publication of any new hire, promotion or award for any reason.
Read more:
DSO People! New DSO And Dental Group Hires, Promotions & Awards – June 2021
DSO People! New DSO And Dental Group Hires, Promotions & Awards – May 2021
DSO People! New DSO And Dental Group Hires, Promotions & Awards – April 2021
DSO People! New DSO And Dental Group Hires, Promotions & Awards – March 2021
DSO People! New DSO And Dental Group Hires, Promotions & Awards – February 2021
DSO People! New DSO And Dental Group Hires, Promotions & Awards – January 2021
DSO People! New DSO And Dental Group Hires, Promotions & Awards – December 2020
DSO People! New DSO And Dental Group Hires, Promotions & Awards – November 2020
DSO People! New DSO And Dental Group Hires, Promotions & Awards – October 2020
---
Looking for a Job? Looking to Fill a Job? JoinDSO.com can help:Subscribe for free to the most-read and respected
resource for DSO analysis, news & events:Read what our subscribers & advertisers think of us: