Sponsored Content
Managing a dental practice in today's market requires a multi-pronged and modern approach to connect with patients' needs, comforts, and economic pressures. Treatment acceptance is suffering in the vast majority of dental offices, as only 35% of treatment is accepted by patients, mainly due to financial reasons. The path to getting more "Yes" is often littered with doubt and concern due to the lack of affordability and available payment options. Our advice is to examine how many of those roadblocks are there unnecessarily and implement innovative ways to pave the road to more "Yes!".
Ask yourself these simple questions. When you develop a plan for 10 patients, how many of them will accept that plan? What is an acceptance sweet spot without realizing a perfect 100% rate? Let's dive into how one dental practice doubled their case acceptance in just two months, by implementing 5 innovative strategies using AcceptCare, dentistry's first and only fee presentation and payment solution proven to maximize case acceptance.

Step 1: Eliminate Uncomfortable and Disjointed Fee Conversations
Financial reasons for low case acceptance come down to two things: the payment options you offer and how those options are presented. The traditional financial discussion focuses solely on cost and can be off-putting and uncomfortable for patients and your team. The typical presentation flow starts from a PMSW printout and then, depending on the patient's patience and loan approval, deviates to potentially multiple lender platforms. That flow is confusing and creates too many ways for the patient to say 'NO'.. Discussing fees with patients doesn't have to be an obstacle to case acceptance. The powerful first step to streamlining cost conversations is to present every patient, every available payment option, in one place, every time. By using an innovative and digital fee presentation and payment solution to review fee options, you can set your practice up for success and provide patients a clear path to affordability everytime.
Step 2: Clearly Provide All Payment Choices and Put the Power of Open Choice in Your Patients' Hands
Consumers today expect and rely on payment options for almost every purchase, whether it be from Apple, Amazon, or to pay the electric bill. Most dental practices assume that showing monthly payment options upfront will result in fewer patients choosing to pay-in-full. However, recent data states that showing a monthly payment option along with pay-in-full increases the likelihood of a sale by more than 20%-30% and increases the average ticket size by more than 50%. Step two to maximizing case acceptance is to present every option available, including pay-in-full, monthly short term plans, and financing from a single device, then giving your patients the power to choose how they want to pay. This open-choice concept is proven to get more 'YES!' and increase comprehensive treatment acceptance. By providing personalized payment options tailored to any financial situation, practices can remove barriers and make the cost of treatment more manageable and accessible.
Step 3: Simplify the Application & Financing Approval Process
Let's talk about common scenarios that cause your patients frustration and embarrassment when it comes to financing.  Discussing financing with patients often involves offering a single lender option with low approval rates or high approvals that only cover a fraction of the treatment. No one lender can cover the entire credit spectrum – that's why the average practice works with 2.5 lenders at any given time. Teams either navigate this financing shuffle with multiple applications and systems for patients who are denied in-office, or they practice what is commonly referred to as 'wallet-sizing' where they try to guess which lender will approve a patient based on their personal assessment of their finances. The solution is simple – one application that connects to a multi-lender network and instantly returns guaranteed loan offers, regardless of credit. Patients are shown multiple offers, from multiple lenders and can choose what works for their budget. In the event that a 3rd party lender does not approve them or cover the full amount of treatment, Compassionate Finance, identistry's leading in-house financing company, will provide an offer for the full or partial amount needed for complete care approval. Offer your patients the best chance of accepting care with a proven lending platform that extends beyond traditional lenders.
Step 4: Automate Pending Treatment Reminders
When patients leave without accepting treatment, a consistent, repeatable and automated process should be in place to remind patients about their pending treatment plan or loan application. There are two common failure points in the typical practice: a) the team is unable or unwilling to follow up sufficiently with the patient to move the treatment forward; b) the patient loses sight of the benefit of their treatment and their financial options. Automating pending treatment follow-ups for greater conversion, even after a patient leaves your office, requires the right strategy and technology. Professionally designed multichannel outreach cadences reach patients where they are – on their mobile device, rain or shine. As for keeping the patient engaged, it's important to remember this – if your patient goes home and can't easily recall the options provided or relay the information to a loved one, they probably won't be back. With AcceptCare, patients with pending treatment receive text and email reminders for up to 90 days with a link to view, accept, and pay or finance their treatment plan – all from their mobile device at home. In fact, 32% of patients approve treatment 7 to 30 days after leaving the office.
Step 5: Accurately Examine Case Acceptance Rates
Many leading consultants cite that practices don't realize they aren't tracking case acceptance rates effectively or accurately. Data entry across practice locations is often inconsistent, and acceptance of partial or limited treatment options often skews the picture. Accurately measuring case acceptance results is essential to track progress and identify areas for improvement. Using technology that syncs with your practice management software to accurately track important case acceptance metrics, knowing the real number for your most important metrics is easy.y . Today's leading software offers robust reporting and analytics features that will enhance your practice in impactful ways. By analyzing trends and patterns tracked on an easy-to-read dashboard, practices can identify strengths and opportunities for improvement. This data-driven approach allows for targeted strategies to increase case acceptance.
Introducing, AcceptCare, dentistry's first and
only, fee presentation and payment solution
proven to maximize case acceptance.
Scan the QR code or visit acceptcare.com 

to learn more about AcceptCare today.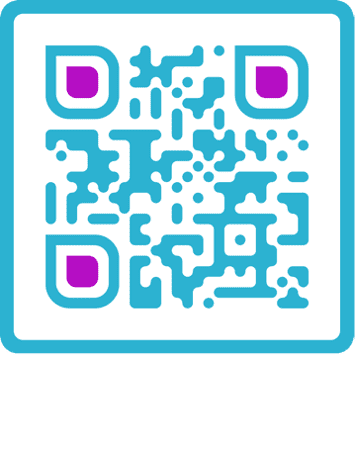 ---