At Group Dentistry Now, we pride ourselves on keeping our finger on the pulse of the dental support organization industry and bringing relevant, engaging news and analysis to our audience.
Working together with all members of the industry, we are determined to increase access to care, enlighten naysayers of the benefits of the dental support model, and advocate to increase acceptance of this proven concept in the broader dental landscape.
We are honored to have such well-respected and experienced industry leaders sit on the board. They are listed here in alphabetical order:
Aziza Abed, RDH, Vice President Enterprise Transformation at Great Expressions Dental Centers
Aziza Abed founded Pure Health Dental Partners in 2018.  After growing the dental group, she sold it to Great Expressions Dental Centers in October 2021. Aziza began her career in dentistry as an RDH and rapidly progressed into operational and clinical management. Aziza has worked for two large DSOs, North American Dental Group and DentalOne Partners, where she implemented clinical compliance programs as well as operational efficiencies. She is recognized for her leadership and expertise in the DSO industry.
Heidi Ardnt, Founder & CEO, Evolve Dental Advisors
With more than two decades of experience advising and consulting emerging, mid-market and elite DSOs, Heidi supports clinicians, owners, and investors to align both align clinical success with and overall business success. Prior to Evolve, Heidi served as CEO at Strive Dental Management. Prior to that, Heidi founded Enhanced Hygiene, a boutique consulting and training firm focused on implementing strong hygiene clinical and operational systems at DSOs across the United States. Heidi began her career as a clinical dental hygienist at various dental groups, including Mayo Clinic and American Dental Partners.
Dmitry Burshteyn, Co-Founder & CEO, Perfect Dental Management
Dmitry is an experienced healthcare entrepreneur with a strong focus on startup ventures. He has developed businesses within the Adult Day Health Care, Group Adult Forster Care, Suboxone sectors. He enjoys the ability to cultivate a consumer centric culture that connects great people with great service and support to unlock value. Perfect Dental Management's practices have all been DeNovo with a strong focus on New England.
Jerry Lanier, DDS, Executive MBA, The Entrepreneur Dentist
Dr. Jerry Lanier is an Entrepreneur Dentist who founded Kids Dental Kare, which he sold in 2017. He built 26 DeNovo offices as 100% owner. His emphasis is on dentists building a franchise-like brand and devising an exit strategy focusing on EBITDA. As an investor, he is now involved in TKO Dental Properties, LLC, and MKTGdocs.com. Dr. Lanier has dedicated many hours to clinical dentistry, mostly in underserved areas. Mentoring and simplifying business for dentists is his mission.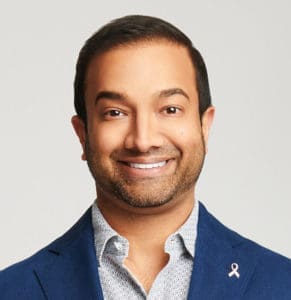 Dr. Roshan Parikh (Dr. Ro), President, dntl bar, and Founder, DSO Strategy
Dr. Ro currently leads the team at dntl bar, an emerging DSO based in New York City. Dr. Ro is a proud graduate of the University of Illinois at Chicago (UIC) – College of Dentistry.  He also earned his MBA from Loyola University with a dual emphasis in finance and marketing.  In 2008, he utilized all three disciplines by purchasing his first dental practice in Chicago.  Inauspiciously launching into the headwinds of the Great Recession, he went on to lead the exponential growth of the practice from 3 employees to a network of 25+ multi-specialty groups with almost 100 dentists and dental specialists. In 2019, Dr. Ro founded the consulting firm DSO Strategy to help entrepreneurial dentists develop sustainable growth plans and attract institutional capital.  Dr. Ro also served as Head of Dentistry for Walmart Health.
Gary Pickard, Sr. Dir., Government & Industry Affairs, Pacific Dental Services
Gary has over two decades of dental industry experience, most of that at one of the largest, most respected and fastest growing DSOs in the space. He holds a bachelor of science business degree from Azusa Pacific University in Organizational Leadership. His background includes banking, insurance and serving in the United States Navy. He's represented the organization and industry in multiple capacities, from organized dentistry leadership forums and conferences to legislative committee hearings. Gary also sits on several advisory boards, including the Pacific Dental Services Foundation
Ryan Torresan, Chief Marketing Officer, DSOs and Healthcare
Ryan is considered one of the leading marketing minds in dental and healthcare on what's next in marketing, relevance, marketing that actually impacts DSOs and can be measured.  With more than 10 years of DSO experience, Ryan is a marketing executive who steered a very successful career to reach the executive level at two of the largest dental support organizations (DSOs) in the US.  During his tenures, he earned promotions and awards after tremendous success in the digital marketing and social media space.  He is also known to have transformed event, CRM and content marketing into lead generation.  Repositioned brands, navigated crisis public relations and drive incremental sales through office designs.  He played a crucial role on executive teams that sold the DSOs to private equity firms.  Ryan aligns marketing to overall business success – he impacts ROI.
---
Looking for a Job? Looking to Fill a Job? JoinDSO.com can help:Subscribe for free to the most-read and respected
resource for DSO analysis, news & events:Read what our subscribers & advertisers think of us: