The 6th DSO Leadership Summit was a smashing success!  The event drew over 320 attendees, with representatives from over 80 dental groups and DSOs. Participants, who came from the U.S., Canada and Mexico, gathered in San Francisco on September 7th and 8th to navigate the new dental landscape with the top emerging dental groups. Attendees enjoyed insightful one-on-one conversations, networking, and deep dives with award-winning industry experts, all while having a blast!
The DSO Leadership Summit was held right before the California Dental Association meeting which took place at the Moscone Center. The Summit was the first large event that the Marriott Marquis in San Francisco has hosted since March of 2020.
Specially curated for senior DSO executives, venture capitalists, and key industry partners, this exclusive learning and networking event offered the perfect opportunity to share strategies, lessons learned, and new ideas with industry peers in a collegial, small group setting.
The meeting attendance exceeded both GDN and HR for Health's expectations. An unexpected bonus and something highly unusual for events – the vast majority of attendees stayed through the end of the meeting, including the after hours events. This is a testimonial of how extraordinary the occasion was. (Photo gallery below.)
Emerging Dental Groups to Watch Awards Gala
This year, Group Dentistry Now partnered with HR for Health to make the DSO Leadership Summit even more special.  GDN added their own signature to the event with the Emerging Dental Groups to Watch Awards Gala. Held on the night of September 7th, the red-carpet gala set the tone for the meeting and got the party started!
The awards ceremony took place at The View, which is located on the top floor of the San Francisco Marriott Marquis. On this very special night, the venue was packed to capacity as the winners received their awards, spoke about their groups, and provided insight into their success. The audience consisted of DSOs, dentists, dental groups, and industry partners who were collectively excited to hear the acceptance speeches and network with an impressive array of leaders in the DSO industry. Align Technology generously sponsored this special night of celebration.
DSO Leadership Summit
Morning:
The Summit officially kicked off with Brian Colao of Dykema, who provided great insight on the Post COVID Evolution of the DSO Marketplace.
Craig Castelli from Caber Hill Advisors followed up with his take on the DSO industry and the opportunities in the space for entrepreneurial dentists.
Next up was the much anticipated DSO Diagnosis. Three dental groups, Westwind Integrated Health, MI Smiles Dental Group, and Image Orthodontics, were evaluated by a panel of experts: Dr. Roshan Parikh, Maria Melone, and Ali Oromchian. Dr. Mariam Beyramian of WestWind Integrated Health, Dr. Bradley Dykstra of MI Smiles Dental Group and Dr. Yan Kalika shared their struggles and successes with the audience and panelists.
RecallMax took the stage to discuss using patient recall as a way to grow acquisitions.
Patterson Dental then contributed a supply-side perspective of the industry.
Just before the lunch break, the keynote speaker, Jessica Pettitt, presented Having Conversations that Matter. Jessica, who offers a unique approach to diversity, gave the audience tangible ways to make better connections in the workplace.
Afternoon:
After refueling and networking with exhibitors, the audience was able to sit back and watch the Master Marketers Matchup. Three expert DSO marketers, Cassie Tallon, Dr. Ryan Hungate, and Ian McNickle, were pitted against each other in game-show format as HR for Health's Kim Fuller moderated the competition.
After a word from Dental Intelligence on analytics and data for dental groups, the focus shifted to the hot topic of recruitment and retention. This segment, The War On Talent, was moderated by Vanessa Buchheit.  42North Dental's Priyanki Amroliwala, and Ssun Health's Eric Nuss were panelists.
Continuing the focus on human resources, Ali Oromchian presented HR as a Profit Center. 
After an exhibitor and snack break, Teresa Williams of Dental Express, Doug Daniels of Elevate Dental Partners, and Melissa Marquez of Jarvis Analytics held a discussion, Fueling Growth And Facilitating Change: The Role Of Technology In A Growing Group Practice.
Next up was the video surprise, Top 10 Reasons You Know You're a DSO in 2021:

After the comedic break, Dr. Roshan Parikh moderated the Show Me The Money: Creative Financing Strategies For Growing Group Practices segment with David Pegg of Dental Care Alliance, Mike Montgomery of Live Oak Bank, and Mike White, CPA of CLA.
Closing out the educational sessions for the day were panelists Joshua Gwinn from Hero Practice Services, Rashed Din of Maya Dental, and moderator Jill Hasselmann of HR for Health. This final session was Culture By The Numbers: How Culture Affects The Valuation Of Your Business. Culture was the topic of discussion throughout the DSO Leadership Summit, so this was an appropriate way to end the educational portion of the conference.
After hours:

After Group Dentistry Now's Bill Neumann and HR for Health's Kim Fuller closed out the meeting, the event turned into a local beer and wine tasting called Sampling Soiree: Talking, Tasting & Toasting. Commencing the event, local beers and wines were paired with the appropriate foods and dental groups had one last chance to network with peers and industry partners.
What's next?
There are even bigger plans for next year! Stay tuned for details.
What did people have to say about the 2021 DSO Leadership Summit?:
"Kimberly Fuller and her team have put on one of the BEST dental events I've been to in a very long time. I cannot wait to attend next year and be wowed again by the attention to detail & relevant content that benefits all levels of DSOs.  Simply incredible." – Cassie Tallon, Marketing Administrator, Partnerships for Dentists
"Terrific agenda, tremendous content, and a great educational experience for everyone – most importantly, the doctors are here to glean information on best practices and how to position themselves, their practices, their future growth plans – whether that's remaining independent or choosing a partner." –David Pegg, Chief Development Officer, Dental Care Alliance
"The intimate feel of this conference makes it so that people are having more intentional conversations. Maybe being a little bit vulnerable? Instead of boasting about how well they're doing, they're saying 'How can we succeed together and keep the industry rising?' "  -Dr. Roshan Parikh, Founder, DSO Strategy
"The great thing about this event has been the ability to network with so many new individuals that have come and participated and we would highly recommend it for next year." -Kelly Rivera, Chief Revenue Officer, DDS Labs
"We've enjoyed all the networking opportunities, that's something as a sponsor we don't typically get at many meetings. We're very happy to be here!" -Alyson Loveland, Senior Account Manager & Business Development, Garfield Refining Company
"The DSO Leadership Summit brings to mind three things: empowerment, vulnerability, and solutions. Empowerment in the sense that we are equipping practices and organizations with the knowledge they need. Vulnerability in that we can ask the questions, from the smallest questions to the biggest questions, in a safe space. And lastly, solutions, because there's so many great people here that you can network with to find those solutions, or that will help you to find the people who have them.  I will be here next year and I hope you will be too!" – Sooji Park, Regional Partner, NatScent
PHOTO GALLERY: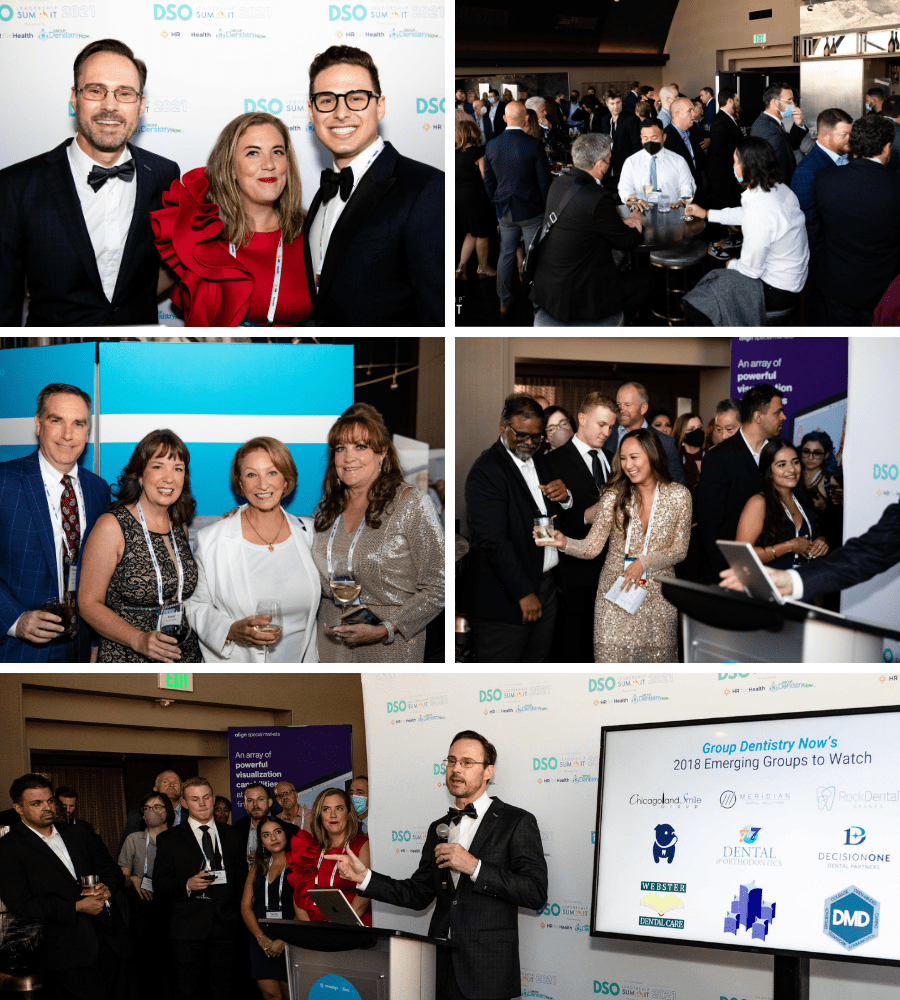 SEE YOU NEXT YEAR!
---
Looking for a Job? Looking to Fill a Job? JoinDSO.com can help:Subscribe for free to the most-read and respected
resource for DSO analysis, news & events:Read what our subscribers & advertisers think of us: