Group Dentistry Now is committed to the success of DSOs, dental groups, and the people who work for them. As the evolution of group dentistry continues to reshape the dental landscape, we consider the people who work in the DSO industry to be its most invaluable resource. DSO People shares updates on new hires, promotions and awards. Here's February's list:
Former Head of Dentistry for Walmart U.S. named President at NYC dental start-up, dntl bar
New York City's emerging DSO, dntl bar, named Roshan Parikh, DDS MBA, as the company's first ever President. Dr. Ro comes to dntl bar with deep expertise in dentistry and DSO management. This new leadership position will support the company's plans for expansion within New York City and beyond. With five locations in New York City and expansive growth plans over the next several years, the addition of Dr. Ro will help dntl bar scale. Dr. Ro started a DSO, Chicagoland Smile Group, in 2008, but is perhaps most known for his latest role as Head of Dentistry for Walmart. Dr. Ro also sits on Group Dentistry Now's (GDN) editorial board, is a DSO industry thought leader, GDN content contributor and guest podcast host.
---
DECA Dental Group announced the hiring of a new Chief Human Resources Officer, Lyndsay Lord
Lyndsay has extensive leadership experience from global brands including Hilti, Pepsi, Arrow Electronics, CoreLogic, Sabre, and most recently Team Car Care dba Jiffy Lube. In addition, her passion for building high-performing and values-based cultures makes her an exciting fit for the DECA team. She will be essential in developing and executing a strategy to support the overall business, specifically in areas of succession planning, talent management, organizational and performance management, as well as total rewards. DECA Dental Group is a Dallas-based, clinician founded and clinician led, dental service organization that has been delivering dental care to patients since 2008.  DECA is actively expanding its footprint coast-to-coast under the brand Ideal Dental. In 2021, organic growth led the company to expand their team by 61%.
---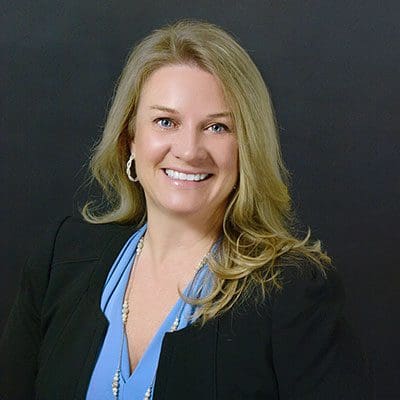 Cindy Roark, DMD, Joins Harvard School of Dental Medicine Board of Fellows
In this volunteer role with Harvard School of Dental Medicine's Board of Fellows, Dr. Roark will join a group of strategic advisors who serve to further the school's mission of developing and fostering a community of global leaders dedicated to improving human health by integrating dentistry and medicine at the forefront of education, research and patient care. Dr. Roark is senior vice president and chief clinical officer at Sage Dental.  She will continue to oversee overall clinical leadership and enterprise-wide clinical strategic planning at Sage Dental, with a heavy emphasis on research and development. She will also continue her outspoken leadership in the deployment of AI-driven solutions to improve the quality of care, accuracy of diagnosis, and overall patient experience. Dr. Roark joined the Group Dentistry Now podcast to discuss AI, marketing and the future of the DSO industry. Listen HERE. Sage Dental Group of Florida, PLLC, and Sage Dental Group of Georgia, PLLC, is based in Boca Raton, Florida. The DSO provides support services to over 70 affiliated Sage Dental practices in Florida and Georgia.
---
Scott Graversen Joins Smile Brands, Inc as Director, Facilities & Dental Equipment Management
Scott, a dental industry veteran, worked for Henry Schein for nearly 20 years in various account and equipment management positions. After leaving Schein in 2020, he moved to a mid-sized dental distribution company and then joined a data services and management consulting firm. Smile Brands, based in Irvine, California, is one of the largest providers of dental support services in the United States. The company supports nearly 700 affiliated practices, with more than 7,500 team members across 30 states. Smile Brands, led by Steve Bilt, supports a portfolio of over 75 brands including: Bright Now! Dental, Castle Dental, Merit Dental, Midwest Dental, Monarch Dental, and Mondovi Dental.
---
Vic Hennegan Joins SMC National
Vic is a dental industry veteran. Among other companies, Vic has worked for Futuredontics, Patient Prism, and Jarvis Analytics. Right before joining the SMC team, he was an account executive for Rotech Healthcare where he developed strategic relationships with vendors and the medical community to strive to grow and work together to take care of vulnerable respiratory and sleep patients.  With a data-driven approach to dental marketing, SMC creates digital marketing systems and websites for emerging DSOs and group practices.
---
OMS360 Welcomes New HR & Talent Acquisition Manager
Melissa Johnston joins the DSO after working as an HR manager for almost 13 years at Focus Brands LLC in Atlanta Georgia. OMS is an oral Maxillofacial surgery DSO based in Alpharetta, Georgia. The emerging DSO was founded in 2021
---
Elevate Dental Partners Welcomes First People-Focused HR Director
Dana McDonald comes to Elevate with 15+ years of experience in human resources. Prior to Elevate she worked as a HR director for various companies like, Hotel Engine and Gradiant Energy Services. Headquartered in Denver, Colorado, Elevate is an emerging DSO which was founded in 2018.
---
Ashley Vere Walton Joins Canadian MCA as New Director of Partnership Development
Ashley has worked in the dental industry since 2014 when he was the regional sales consultant at BISCO. After that he joined DenMat where he held various sales positions. In 2018 he began working on the DSO special markets team at Philips and then moved on to the DSO special markets team at Align Technology. MCA Dental Group acquires and manages dental practices across Canada. The DSO is headquartered in Ottawa, Ontario, Canada.
---

Jenny Naja Joins D4C as Regional Director of Operations
Prior to joining the DSO, Jenny held various operations position at espyr, a voice in the field of mental health solutions. Prior to that she held various support roles at Lutheran Services of Geogia and EAP LatinA. D4C considers themselves to be the largest child-focused dental specialist support organization in the country. The largest child-focused dental specialist support organization in the country. The DSO operates in 11 states, with 198 supported practices, 354 supported pediatric dentists, orthodontists and oral surgeons, and 2350 support staff.
---
Tiffany Reitz Promoted to Director of Special Projects and Change Management at Heartland Dental
Tiffany started as a business assistant in 2012 with the large DSO. She worked her way up as practice administrator and then regional manager of operations. Heartland Dental is the largest DSO in the U.S. It was founded in 1997 by Rick Workman, DMD, who opened his first two dental offices in Effingham, IL. It currently supports more than 2,300 dentists in over 1,500 offices across 38 states.
---
Pacific Smiles Group announces Andrew Knott joined its Board as a Non-Executive Director
In his new role, Andrew will leverage the Australian DSO's investment in IT and digital communications. Up until January 2022, Andrew held the role of President – Verizon within the Advertising Agency, the Publicis Groupe which is based in NYC. Leading over 850 staff delivering across media, customer experience, data and analytics, marketing optimization and creative, Andrew was accountable for overseeing $1.5bn in client spend and delivering over $200m in group revenue. On the operating business side, Andrew has held Chief Marketing roles at JPMorgan Chase & Co, National Australia Bank (NAB) and as VP Digital Transformation and Marketing at McDonald's. Owned and operated by Pacific Smiles Group, Pacific Smiles operates under the Pacific Smiles Dental and nib Dental Care Centre brands. There are over 100 centers located throughout Australia.
---
More DSO People:
DSO People! New DSO And Dental Group Hires, Promotions & Awards – January 2022
DSO People! New DSO And Dental Group Hires, Promotions & Awards – December 2021
DSO People! New DSO And Dental Group Hires, Promotions & Awards – November 2021
DSO People! New DSO And Dental Group Hires, Promotions & Awards – October 2021
DSO People! New DSO And Dental Group Hires, Promotions & Awards – September 2021
DSO People! New DSO And Dental Group Hires, Promotions & Awards – August 2021
DSO People! New DSO And Dental Group Hires, Promotions & Awards – July 2021
DSO People! New DSO And Dental Group Hires, Promotions & Awards – June 2021
DSO People! New DSO And Dental Group Hires, Promotions & Awards – May 2021
DSO People! New DSO And Dental Group Hires, Promotions & Awards – April 2021
DSO People! New DSO And Dental Group Hires, Promotions & Awards – March 2021
DSO People! New DSO And Dental Group Hires, Promotions & Awards – February 2021
DSO People! New DSO And Dental Group Hires, Promotions & Awards – January 2021
DSO People! New DSO And Dental Group Hires, Promotions & Awards – December 2020
DSO People! New DSO And Dental Group Hires, Promotions & Awards – November 2020
DSO People! New DSO And Dental Group Hires, Promotions & Awards – October 2020
---
Looking for a Job? Looking to Fill a Job? JoinDSO.com can help:Subscribe for free to the most-read and respected
resource for DSO analysis, news & events:Read what our subscribers & advertisers think of us: