Women continue to increase their presence in C-suite and executive roles within DSOs and dental groups. This month women make up nearly 50% of the list.
Group Dentistry Now is committed to the success of DSOs, dental groups, and the people who work for them. As the evolution of group dentistry continues to reshape the dental landscape, we consider the people who work in the DSO industry to be its most invaluable resource. DSO People shares updates on new hires, promotions and awards. Here is February's list:
---
Specialized Dental Announces Top Leadership Changes. In anticipation of continued growth, Specialized Dental, the holding company of US Endo Partners (USEP) and Specialized Dental Partners (SDP), announced additions and changes to its top leadership team. The team is led by Scotte Hudsmith, CEO:
Dr. Steve Frost will assume the new position of Chief Clinical Affiliations Officer. Frost will work in tandem with the Business Development team as it pertains to new practice affiliations. Frost was a founding partner of USEP in 2018 and has served as its Chief Clinical Officer since that time, concurrent with practice at Red Mountain Endoontics in Phoenix, AZ, which he founded in 1994. He attended Brigham Young University and earned his Doctor of Dental Medicine degree at University of the Pacific School of Dentistry in San Francisco, CA. He received his endodontic specialty training certificate at Tufts School of Dental Medicine in Boston, MA. Frost is a member of the American Dental Association, American Association of Endodontists, and the Arizona State Dental Association.
Dr. Vladana Babcic Tal has been promoted to Chief Clinical Officer. Babcic Tal is a practicing endodontist at Cameo Dental Specialists, a five-location multi-specialty practice in Chicago and pioneer in integrated oral healthcare. She attended University of Wisconsin–Madison, then Boston University School of Medicine for a dual Master of Medical Science and International Public Health, before earning her Doctor of Dental Medicine degree at Tufts University School of Dental Medicine. She completed her post-doctorate advanced specialty training in endodontics at University of Illinois–Chicago College of Dentistry. She is a Diplomate of the American Board of Endodontics  and is a member of the American Association of Endodontists, American Dental Association, Chicago Dental Society, Illinois State Dental Society and the Serbian American Medical and Dental Society. Babcic Tal serves on the Board of the Edgar D. Coolidge Endodontic Study Club and is an advisor for the Windy City Seminars-Seattle Study Club, which focuses on continuing education and interdisciplinary treatment planning for general dentists and specialists.
James Twellman has been promoted to Chief Development Officer. He has served USEP as Vice President of Business Development since the company's inception in 2018, driving growth at an extraordinary pace. Previously, Twellman was the Vice President of Acquisitions and Development at Riverchase Dermatology and Cosmetic Surgery, as well as the Director of Corporate Development at IPC Healthcare, Inc. (TeamHealth). He also served in the Corporate Development Group of HealthPort Technologies and as a private equity Senior Associate at Thurston Group, LLC. He is a graduate of Stanford University.
Connie Wright has been named Chief Human Resources Officer. Wright has served as Human Resources Vice President for ENT Specialty Partners, a practice management platform for ear, nose and throat specialists, and the Scottish Rite for Children in Dallas, TX. She also worked as a Human Resources Officer for Texas Health Resources, a magnet-designated hospital. Wright holds a Bachelor of Business Administration from the McCombs School of Business at the University of Texas at Austin, and a Master of Business Administration from Texas Woman's University.
---
Gavin Morton is promoted to VP of Operations at OMS360. Prior to this position, he was the VP of people and culture for five months. He has held many HR postions with various compnaies like, HR.com, Forj, and InComm. OMS360 is headquartered in Alpharetta, GA and was founded in 2021.
---
Colleen A. Ayala joins Frontline Dental Implant Specialists as VP, revenue. Prior to joining Frontline, Colleen was director RCM product at Change Healthcare. She has also held VP positions at CareStack and Clear Gage. Founded in 2022, Frontline is an implant dental support organization led by Leigh Feenberg. 
---
Andrea Kowalczyk, RDH, BS becomes new Director of Dental Hygiene at Apex Dental Partners. Andrea has been in the dental industry for over twenty-five years. She holds a BS in Dental Hygiene, postgraduate certification in Dental Hygiene Mentoring, and is certified in Talent Acquisition Management. She is also a Dental Hygiene Career Mentor with the ADHA. Andrea is widely published, with articles featured in RDH Magazine, Modern Hygienist, Dentistry IQ, and more. Prior to joining Apex, Andrea served in various hygiene mentorship and practice recruiting roles within the industry.
---
Dominique Szach, RDH, is appointed to Benevis' Clinical Oversight committee to serve as Director of Dental Hygiene. Szach's new role will focus on preventing oral health disease in children and overseeing the development, training and mentorship of the 400 hygienists at Benevis-affiliated dental offices. In her new role, Szach will work with the executive leadership team to help guide the organization in providing clinical and hygiene service recommendations. With a focus on underserved populations across America, Benevis will be providing free dental care to uninsured families during Sharing Smiles Day this May.
---
L Jarrod Ermis joins Allied OMS as CFO. With more than 18 years of finance experience in multi-site healthcare and Valuation/M&As, including private equity-backed, high-growth healthcare companies, Ermis's deeply analytical and detailed nature earned him the new role as financial leader at Allied OMS, and his consulting experience enables companies to effectively scale rapidly at different stages of growth. Allied OMS is a doctor-owned, doctor-led, doctor-governed management services organization in the oral and maxillofacial surgery space.
---
James M. Casey joins Melbourne, Australia's Impression Dental Group as General Manager, M&A. Prior to joining the growing group, James worked in M&A for Abano Healthcare Group. The group launched in October 2022 after the merger of key dental brands Totally Smiles and About Smiles Dental Centres. Impression Dental Group is headquartered in Melbourne, Victoria and is led by Mark O'Brien, CEO.
---
Mike Cerino becomes CFO at Southern Orthodontic Partners. Prior to that he was CFO for other organizations including, QualDerm Partners, Growthwright Powered Health and Ambulatory Services of America. Southern Orthodontic Partners is headquartered in Nashville, TN and created in 2019. The platform now includes 35 orthodontic practices with 60 doctors, operating 64 locations across 10 states. It is led by John Nelson, CEO.
---
Sage Dental Announces Promotions of Executives Daniel Mirsky and Benjamin Walling:
Daniel Mirsky has been promoted to Senior Vice President and Chief Information Officer. Since joining Sage in 2018, Mirsky, formerly VP of IT, developed the company's IT department from scratch. In his previous role, he improved IT support for Sage's 93 practices in Florida and Georgia. Under Mirsky's guidance, the company's IT team implemented a new hardware and software infrastructure as well as creating cybersecurity capabilities.
Benjamin Walling has been promoted to Senior Vice President and Chief Technology Officer. Walling, who was formerly vice president of process design & improvement, is the primary architect and developer of Sage's growing suite of business intelligence tools and applications, including the company's purchasing system and other platforms. He joined the company in 2019.
---
Kim Ratcliff Guardian Dentistry Partners as Director of Operations. Prior to joining the growing group, Kim was director of opertaions for Partnerships for Dentists, Kids Denatal Brands, and Gentle Dental/Interdent. She began her career as a dental assistant. Founded in 2018, Guardian has expanded rapidly and now supports dental entrepreneurs in Alabama, Florida, Michigan, New Jersey, New York, North Carolina, Pennsylvania, South Carolina, Texas and Virginia.
---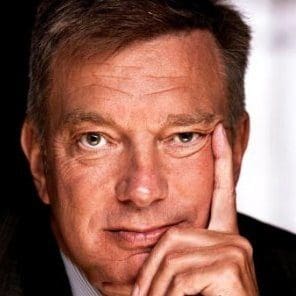 Patrick De Maeseneire joins Colosseum Dental Group as Chief Executive Officer.  Patrick joins Colosseum Dental from Jacobs Holding, where he was CEO and Chairman of the portfolio companies including Colosseum Dental since the start of the company. Prior to Jacobs Holding, Patrick was CEO of the Adecco Group and Barry Callebaut. He started his professional career at Arthur Andersen Consulting followed by executive positions at Wang, Apple and Sun International. He has started the transition into his new role at CDG and officially begins on 1 May 2023. Patrick succeeds Stefan Nilsson.
---
Jodie Cantarelli AAS, RDH, DipAdEd, is promoted to Director Clinical Operations at dentalcorp. Prior to this position, Jodie was Manager Clinical Development and a practice consultant. She has also worked in management positions at Altima Dental Canada, CDHO, and Transitions Group North America. dentalcorp has 538+ locations across Canada, 8450+ team members and 4.5million+ annual patient visits.
---
DSO People is sponsored by Fidler and Associates, the premier executive search firm in the DSO industry and proud partner of Group Dentistry Now. From startup and emerging groups to large, private equity backed organizations Fidler and Associates reputation and experience are unmatched within the industry. Whether you are looking to hire an executive or looking for a new career, please contact Fidler and Associates to discuss your next steps at www.fidlerandassociates.com.

---
---
More DSO People:
DSO People! New DSO And Dental Group Hires, Promotions & Awards – January 2023
DSO People! New DSO And Dental Group Hires, Promotions & Awards – December 2022
DSO People! New DSO And Dental Group Hires, Promotions & Awards – November 2022
DSO People! New DSO And Dental Group Hires, Promotions & Awards – October 2022
DSO People! New DSO And Dental Group Hires, Promotions & Awards – September 2022
DSO People! New DSO And Dental Group Hires, Promotions & Awards – August 2022
DSO People! New DSO And Dental Group Hires, Promotions & Awards – July 2022
DSO People! New DSO And Dental Group Hires, Promotions & Awards – June 2022
DSO People! New DSO And Dental Group Hires, Promotions & Awards – May 2022
DSO People! New DSO And Dental Group Hires, Promotions & Awards – April 2022
DSO People! New DSO And Dental Group Hires, Promotions & Awards – March 2022
DSO People! New DSO And Dental Group Hires, Promotions & Awards – February 2022
DSO People! New DSO And Dental Group Hires, Promotions & Awards – January 2022
DSO People! New DSO And Dental Group Hires, Promotions & Awards – December 2021
DSO People! New DSO And Dental Group Hires, Promotions & Awards – November 2021
DSO People! New DSO And Dental Group Hires, Promotions & Awards – October 2021
DSO People! New DSO And Dental Group Hires, Promotions & Awards – September 2021
DSO People! New DSO And Dental Group Hires, Promotions & Awards – August 2021
DSO People! New DSO And Dental Group Hires, Promotions & Awards – July 2021
DSO People! New DSO And Dental Group Hires, Promotions & Awards – June 2021
DSO People! New DSO And Dental Group Hires, Promotions & Awards – May 2021
DSO People! New DSO And Dental Group Hires, Promotions & Awards – April 2021
DSO People! New DSO And Dental Group Hires, Promotions & Awards – March 2021
DSO People! New DSO And Dental Group Hires, Promotions & Awards – February 2021
DSO People! New DSO And Dental Group Hires, Promotions & Awards – January 2021
DSO People! New DSO And Dental Group Hires, Promotions & Awards – December 2020
DSO People! New DSO And Dental Group Hires, Promotions & Awards – November 2020
DSO People! New DSO And Dental Group Hires, Promotions & Awards – October 2020
---