Group Dentistry Now is committed to the success of DSOs, dental groups, and the people who work for them. As the evolution of group dentistry continues to reshape the dental landscape, we consider the people who work in the DSO industry to be its most invaluable resource. DSO People shares updates on new hires, promotions and awards. Here's January's list:
Dynamic Growth Dental Support Appoints Dr. Heather Mitterer as COO
Dynamic Growth Dental Support announced the recent promotion of Heather Mitterer, Ph.D., SPHR, SHRM-SCP to Chief Operating Officer. As COO, she will be responsible for all day-to-day operational and administrative functions of the business, focusing on company culture, business systems and processes, team development, practice growth and organizational infrastructure. With dental offices across Pennsylvania, Dynamic Growth is a quickly growing DSO. Dynamic Growth made the highly prestigious Emerging Dental Groups to Watch in 2022 list.
---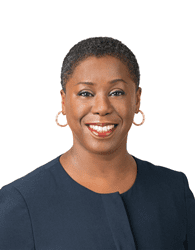 Erika Williams Joins Dental Care Alliance (DCA) as Chief Talent Officer
In this role, Erika will lead the recruiting team and oversee the organization's strategic efforts to attract talent. She will also lead the well-established training and development team. Erika has 20 years of leadership experience in human resources. Most recently she served as the Vice President of Talent at Advantage Capital, where she oversaw the firm's talent acquisition, development, and retention strategies. She also spent 18 years in healthcare system recruiting at BJC HealthCare, one of the largest nonprofit healthcare organizations in the country. Prior to that, she worked in hospitality recruiting as a Regional Talent Acquisition Manager for national restaurant chains Olive Garden and Applebee's. DCA currently supports 370 allied practices and more than 775 dentists across 21 states. DCA's allied practices represent all dental specialties and treat patients under more than 130 brand names. DCA was recently featured on The Group Dentistry Now Show: The Voice of The DSO Industry – Episode 58.
---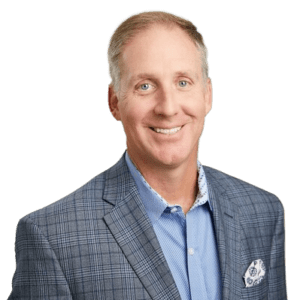 North American Dental Group Welcomes New Chief Development Officer
NADG has welcomed Todd Nickerson into the newly created role of Chief Development Officer (CDO). Todd will play a key role in attracting new partners to NADG and executing the company's growth strategy. At NADG, Nickerson will be responsible for strategic business development, affiliate identification, evaluation, and transaction execution. Todd brings extensive mergers and acquisition (M&A) experience within the dental industry. He was most recently Vice President of Business Development at U.S. Oral Surgery Management, a service management company, where he was responsible for M&A and developing strategies to grow in new markets. Prior to that, he worked with Smile Source and oversaw the recruitment and retention of dental professionals and led various growth initiatives. Todd's other experience includes corporate development roles within OrthoSynetics, OrthoClear, and ORMCO. NADG, based in Pittsburgh, Pennsylvania consists of a network of 240-plus supported dental practices across 15 states. It was co-founded in 2008 by Ken Cooper and Dr. Andrew Matta.
---
Jeri Doris Joins The Aspen Group (TAG) as Chief Human Resources Officer
This strategic new hire comes on the heels of the company's rebrand, reflecting its extraordinary growth and expansion into new consumer healthcare categories, including dental implants, medical aesthetics and urgent care.  TAG continues to build its network of 1,100+ local offices and grow its 18,000+ team members across the country. Jeri joins TAG from Delivery Hero, the world's largest local delivery platform that serves millions of customers daily in more than 50 markets across 18 brands. She served as Chief People Officer for the organization, where she helped to multiply their workforce sixfold while leading global corporate communications, corporate social responsibility, and people strategies, and playing a critical role in diversity and inclusion initiatives. TAG and the independent healthcare practices it supports operate more than 1,100 locations in 45 states through its four healthcare support companies: Aspen Dental®, ClearChoice®, WellNow® and ChapterSM. Combined, the companies serve more than 30,000 patients a day and more than 8 million patients each year. TAG is headquartered in Chicago.
---
Dental365 Announce Promotion of Chase Drossos from Controller to VP of Finance
Chase joined Dental365 in April 2021 and quickly became an integral part of the organization. With the promotion, he now is responsible for leading the financial management of the company. Prior to Dental365, Chase amassed a wide array of experience and expertise in financial and accounting fields. His background includes leading CPA teams and projects servicing large organizations, including those with an international presence. He has experience in auditing, accounting, valuation and consulting/advisory services. Chase will lead Dental365's financial operations, reporting directly to Scott Asnis, DDS. Dental365 has locations throughout New York, Connecticut, New Jersey, Massachusetts and Rhode Island.
---
ProHEALTH Dental Welcomes Three C-Suite Leaders
Based in Lake Success, New York, ProHEALTH Dental has announced the addition of three new clinical and business leaders to enhance their executive team as the company continues to progress into a new phase. The growing dental group was featured in Group Dentistry Now's Emerging Dental Groups to Watch in 2021 as well as on The Group Dentistry Now Show: The Voice of the DSO Industry – Episode 57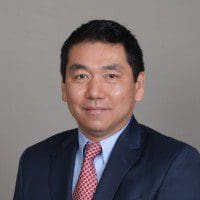 Kai Zhao joins the group as their first chief operating officer. He will be overseeing operations, revenue cycle, IT, and more. Kai brings over 15 years of experience in operations and revenue cycles from multi-office dental companies including Dimensional Dental Management and Gentle Dental Group. Previously, he served as chief operating officer at Simply Beautiful Smiles where he was responsible for designing operational controls and administrative procedures to achieve maximum efficiency and regulatory compliance.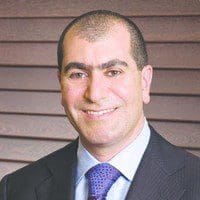 Dr. Nicholas Elian joins the group as their new Chief Dental Officer. He has been a practicing prostodontist for over 22 years and previously served as the head of the Division of Implant Dentistry and Program Director of Experimental Research at NYU College of Dentistry, as well as an adjunct professor in the Department of Periodontics at The University of Pennsylvania School of Dental Medicine. He currently sits on the faculty of Columbia University College of Dental Medicine.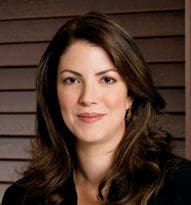 Dr. Martha Miqueo joins as their new associate chief dental officer. She is a specialist certified in pediatric dentistry and orthodontics and a graduate of NYU College of Dentistry where she also held a teaching position as assistant clinical professor for several years in graduate and post-graduate programs. She has served as an attending physician at various hospitals.
---
John Stamper Joins Dental Whale as Learning Leader.
John began his dental career at Brasseler USA where he sold products as well as recruited, trained, and lead hundreds of dental sales professionals as both a regional manager and executive. He also worked for Mortenson Dental Partners' dentists on communication, unscheduled treatment and the value of using data. In 2019 he started DentalCast Productions, a dental content media brand where he has interviewed over 500+ dental professionals on his podcasts. Headquartered in Sunrise, Florida, Dental Whale has offices in San Antonio, Miami, and Ft. Lauderdale, Fla.
---
Tend Adds Chief Operating Officer to Leadership Team
Bilal Bazzi, a proven multi-site leader with decades of experience in healthcare, will join the fast-growing company to support Tend's entry into multiple new markets in 2022, including San Francisco and Minneapolis, as well as its continued expansion in existing markets such as Atlanta, Boston, New York, and Washington DC. Since launching in October 2019, Tend has rapidly grown to over 600 team members across 19 locations in four markets, most recently opening studios in Boston and Atlanta in December. The company, which closed a Series C fundraise of $125 million in April 2021, will continue its growth into additional markets and double its physical footprint this year. Founding CEO Doug Hudson is supported by over 500 team members in New York City, Nashville, Washington, DC., Boston and Atlanta.
---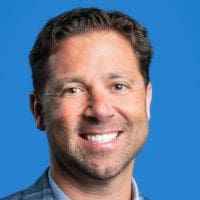 Lance Shopovick Joins Elite Dental Partners as President and COO
Elite Dental Partners has 97 locally branded practices in 12 states. Its headquarters is in Chicago. Lance has joined the company as President and Chief Operating Officer. Lance comes to Elite Dental Partners with nearly 30 years of business leadership experience, including 12 years in dental practice support with Aspen Dental. Most recently, he was Sr. Vice President at Aspen, overseeing five divisions supporting 466 practices in 28 states.
---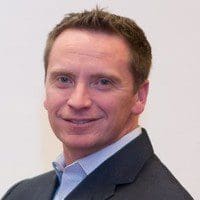 Vista Verde Dental Partners Adds Jason Martin as Vice President of Field Operations
Jason comes to Vista Verde with a wide range of operational experience in healthcare. Starting in business development, he worked to create and implement operational management strategies to drive business growth in a collaborative, positive and transparent environment. Based in Carmel, Indiana, Vista Verde Dental Partners is branded Britely Dentures & Implants
---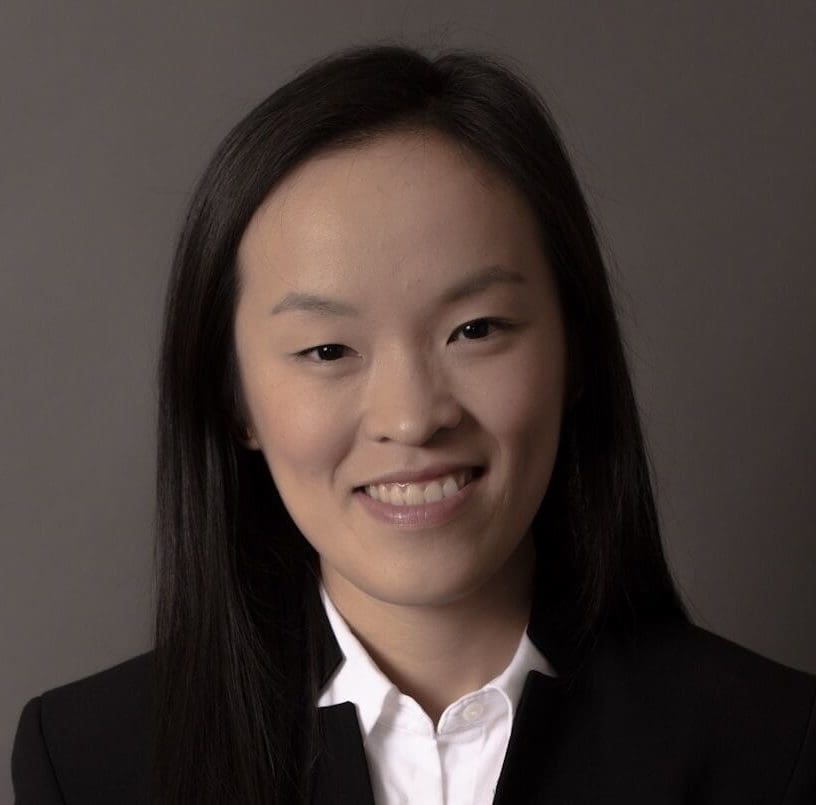 Chun Yin Kitty Ho Awarded Enable Dental's Very First Employee of the Year Award
Kitty's passion for access to quality care for underserved communities started her career in the medical field five year ago. She began with Enable Dental as an administrative coordinator who answered phones and handled patient records. She worked her way up to market development manager. Kitty is a part of Enable Dental's Growth Team and executes new market launches to expand portable dental services for underserved populations around the U.S. Kitty is a graduate of the University of Texas at Austin with a Bachelor of Science in Human Development and Family Sciences. Enable Dental is headquartered in Austin, Texas.
---
myOrthos Announces Clinical Board of Directors
myOrthos, an OSO (orthodontic support organization), recently announced their inaugural Clinical Board of Directors, comprised of five doctors from their partner practices: Dr. Ashley Acevedo, Dr. Stephen Labbe, Dr. Salvatore Manente, Dr. Domenic Mazzocco, and Dr. Natalie Miller. The Board is peer-nominated, doctor-elected and doctor-led. Unveiled internally in December, the Board is now active, with quarterly read-outs and monthly working sessions. Each Director supports a core area of focus and is paired with one to two myOrthos team members for cross-collaboration of clinical and operational expertise. The mission of the Clinical Board of Directors is to lead, advise, and advance the clinical direction of myOrthos.
---
More DSO People:
DSO People! New DSO And Dental Group Hires, Promotions & Awards – December 2021
DSO People! New DSO And Dental Group Hires, Promotions & Awards – November 2021
DSO People! New DSO And Dental Group Hires, Promotions & Awards – October 2021
DSO People! New DSO And Dental Group Hires, Promotions & Awards – September 2021
DSO People! New DSO And Dental Group Hires, Promotions & Awards – August 2021
DSO People! New DSO And Dental Group Hires, Promotions & Awards – July 2021
DSO People! New DSO And Dental Group Hires, Promotions & Awards – June 2021
DSO People! New DSO And Dental Group Hires, Promotions & Awards – May 2021
DSO People! New DSO And Dental Group Hires, Promotions & Awards – April 2021
DSO People! New DSO And Dental Group Hires, Promotions & Awards – March 2021
DSO People! New DSO And Dental Group Hires, Promotions & Awards – February 2021
DSO People! New DSO And Dental Group Hires, Promotions & Awards – January 2021
DSO People! New DSO And Dental Group Hires, Promotions & Awards – December 2020
DSO People! New DSO And Dental Group Hires, Promotions & Awards – November 2020
DSO People! New DSO And Dental Group Hires, Promotions & Awards – October 2020
---
Looking for a Job? Looking to Fill a Job? JoinDSO.com can help:Subscribe for free to the most-read and respected
resource for DSO analysis, news & events:Read what our subscribers & advertisers think of us: