Though dental employment growth projections expected to top 8% by 2030, the ongoing labor shortage, coupled with changing staffing demands and expectations present valid challenges that dental leaders must negotiate to achieve their growth potential.
More than 5,000 openings are estimated for dentists yearly, with many of those openings resulting from job transitions, occupational changes, and people exiting the labor force entirely. The Great Resignation has also led to a revolution in wage changes, as well as worker expectations, with the dental industry feeling the effects of this phenomenon, a phenomenon that seems set to stay for the long haul. 
The dental job landscape in 2022 presents its fair share of opportunities and challenges that dental leaders must successfully navigate so their practices maximize productivity. 
The Cost of the Labor Challenges On Your Dental Office 
Job retention remains one of the top challenges for dental leaders. With an average cost to replace just one employee at 200%, it's easy to see why managing a constantly shifting workforce can be difficult and expensive- not only financially but also due in part from losing valuable team members who may have been key players within your office dynamic before they left!
Additionally, the loss of productivity from labor declines is evident, with statistics showing that average production has dipped as much as 3.1% in recent times due to the many dynamic changes of the industry. 
The Front Office Faces High Turnover Risk
One area of dental practices that's under threat from potential turnover in 2022 is the front office. The highest risk for turnover is for administrative staff, with one survey indicating the high difficulty for owner dentists in admin recruiting. Considering their administrative experience, many of the dental admin staff looking for new jobs may seek opportunities outside of the dental industry altogether. 
Dental billing specialists are one segment of dental administrative staff that is particularly intrigued by new opportunities elsewhere, as one in three specialists have either applied for new positions in the last year or plan to do so in 2022. Salary, risk of burnout, and work conditions are among the main reasons why billing specialists are looking to switch jobs, factors that dental leaders must monitor going forward. 
Applicants are Picking Up On Toxic Work Environments
The dental job landscape is also changing because applicants understand what they're getting involved in before taking up new positions. Establishing a strong work culture is a core element of strong dental leadership, setting examples and expectations that dental temps and permanent dental workers immediately see and understand, giving them more incentive to join (or leave) a dental practice. 
Watching how the front desk interacts with clinical staff, as well as how the entire dental team interacts with patients instantly tells applicants whether the dental practice harbors a harmonious or toxic work environment. 
Also, applicants will ask why dental offices are hiring, whether it's simply to fill an open position or for a negative reason. Whenever dental leaders speak negatively or condescendingly about past employees without properly delving into the positives and advantages of the role that's being filled, it makes a bad impression and makes applicants wary of working with the practice. 
Hygienists Have Left a Gap in the Workforce 
Dental office employment steeply declined in March 2022, with data indicating that employment has remained stagnant, even with the pandemic waning and restrictions easing. 
Hygienist employment as a whole has been stalling since September 2020, with 5% of these hygienists still unemployed as of last summer. Recruitment has also been deemed a great challenge by many dental leaders.
The continued effects of the Great Resignation are evident. The dental workforce lost around 1,500 people between February and March of 2022, according to the Bureau of Labor. It's the sharpest decline seen in the industry since April 2020. Because of staffing shortages, dental practices have been forced to decrease production. 
What Can You Do to Survive the Labor Shortage and Improve Your Practice's Outlook?
Dental practices can leverage a bevy of job retention strategies to improve their competitiveness in the market and ensure employees stay happy. 
Offering Competitive Salaries and Benefits Packages
Offices that consistently stay current with compensation rates will stay ahead in the recruiting game and reduce the potential of employee turnover. Offering salaries to hygienists and assistants that match or slightly exceed the average salary figures is a best practice. The average median salary for hygienists is around $77,000 a year. Offering hygienists competitive salaries ensures your practice leads when they're pondering their career direction. 
Dental leaders can similarly offer stronger benefits packages to keep employees happy including extended dental coverage and health plans, with the latter including coverage for prescription drugs, health services and examinations. 
Improving the Dental Work Culture
Dental leaders are becoming increasingly data-driven, using data to attach variables to the intangible aspects of employee engagement, particularly regarding sentiment and satisfaction. Dental leaders should attach variables to intangible traits, allowing them to refine their approaches and become more invested in employee development. Plus, you can set attainable working standards and conditions so everyone knows what the values and expectations of the practice are. 
Ensuring employees are constantly invested will guarantee that your practice's outlook improves, boosting productivity and elevating performance. Make sure to praise your employees when they achieve high-performing results so their efforts are consistently valued and rewarded. 
Hiring Dental Temps 
Hiring dental temps is a surefire way to fill your dental practice's labor gap and ensure your productivity doesn't drop off. Dental temps are temporary dental employees who can step in when necessary to cover different roles, whether as a temp assistant, hygienist or administrator. 
Hiring temps was one of the biggest dental staffing trends in 2021 and looks set to boom in 2022 and beyond. Temps are low-cost hiring solutions for employer dentists as they are paid exactly for the hours they work. They can also come in at the last minute to take shifts, allowing practices to accept tighter (and more) client bookings. 
The dental job landscape in 2022 has a lot of promise, with more proactive approaches needed to see the industry reach its full potential.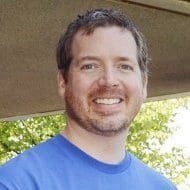 Written by: Dr. James Younger.
Dr. Younger graduated from Dentistry at University of Toronto in 1999. Since then, he has been in private practice, providing a full scope of care, including implants and bone/sinus grafting. In April 2015, James was inspired by the idea of improving hygiene temping through modern mobile technology and thus TempStars was born. TempStars now makes it fast, easy and stress-free for dental offices to find a good hygienist quickly, and allows hygienists to live a busy, flexible and empowered professional life. Dr. Younger can be reached at james@tempstars.ca
---
Looking for a Job? Looking to Fill a Job? JoinDSO.com can help:Subscribe for free to the most-read and respected
resource for DSO analysis, news & events:Read what our subscribers & advertisers think of us: