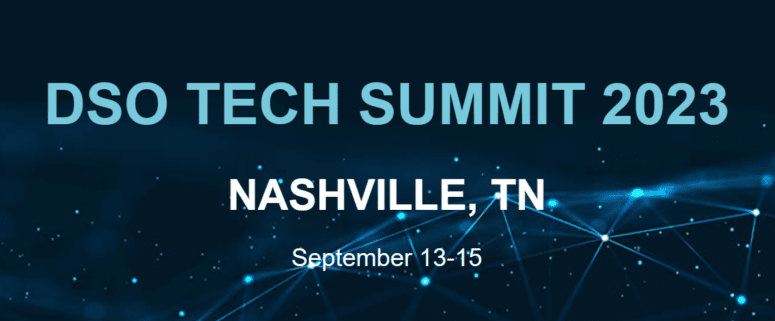 Recognized as the 'Premier Technology Event' for DSOs, Group Practices, and Industry Partner Organizations, this year the DSO Tech Summit will deep dive into helping you understand that the integration of hardware and software systems is a major factor for optimizing practice revenue and efficient business management.
September 13-15, 2023 – Downtown Nashville TN
Our attendees will learn how to leverage the latest technology by examining the impact of seamless integration, as we begin to see the benefits related to:
Efficiency
Productivity
Patient care
Employee and patient experience
Data management, and more
Use code GDN23 save 30% Regular Price $795 with code GDN23 only $550. 
The DSO Tech Summit, and Sunset Technologies, advocates for adopting integrated systems as a strategic approach.  We believe this focus will create a value of overall operational efficiency and consistency.  In addition, by leveraging integration, you will optimize workflows, reduce administrative burdens, improve clinical outcomes, and assist in delivering exceptional patient/client care.  All while enabling a more streamlined approach to manage a fast-growing organization.