Group Dentistry Now is committed to the success of DSOs, dental groups, and the people who work for them. As the evolution of group dentistry continues to reshape the dental landscape, we consider the people who work in the DSO industry to be its most invaluable resource. DSO People shares updates on new hires, promotions and awards. Send your group's new hires/promotions to info@groupdentistrynow.com Here is April's list: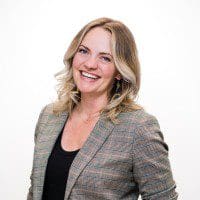 Espire Dental Taps Sarah Montgomery as New CFO To Assist the Company's Future Growth. Sarah previously served as Espire's SVP of Finance and Accounting. In that role, she led Espire's finance and accounting operations in addition to its M&A functions, which included six dental practice acquisitions in 2023 already. As CFO, Montgomery will oversee the financial strategy of the business as it looks to expand its footprint by providing quality dental care and cosmetic dentistry throughout the western U.S. Espire has 26 practices and is looking to build its presence in the Western United States.
---
Pete Brown Joins Sonrava Health as Senior Vice President of Supply Chain Management. Pete is an experienced global supply chain management executive. He comes to Sonrava Health from Johnson & Johnson where he was Director, Demand Planning, US, for the $3.4B+ Consumer Skin Health portfolio.  He spent over 20 years at Johnson & Johnson where he held a variety of positions leading optimization of demand planning, supply chains, strategic sourcing, integration of acquired brands and warehousing and logistics. Sonrava Health is a national family of health and wellness companies – including differentiated dental office brands, dental and vision benefit plans, provider networks, and consumer products and services. Daniel D. Crowley, Chairman and CEO leads Sonrava Health which has 568 affiliated offices in 20 states.
---
Dr. James "Wayne" Leonard becomes VP of Clinical Services at North American Dental Group (NADG.) In this role he will support the group's 400+ dentists and help them reach their professional goals. Prior to joining NADG, Wayne was a regional doctor mentor of operations at Heartland Dental. He was also a solo practitioner for 16 years prior to that. NADG provides support to 230+ dental practices. The group is led by Paul Reda, CEO.
---
Todd Koleszar becomes New Senior Vice President of Financial Planning and Analysis at U.S. Oral Surgery Management (USOSM.) In his new role, Todd will have financial and operational oversight for USOSM and its 180+ surgeon partners. Prior to joining USOSM, Koleszar was the assistant treasurer for Commercial Metals Company, where he oversaw all banking, credit and lending relationships. Prior to that, Koleszar was the vice president of finance and treasurer for Elara Caring.
---
Patrick Perodin becomes Chief Operating Officer at Marquee Dental Partners. Prior to this position, he was regional partner at Pacific Dental Services. He was also a consultant at Quantum Leap Success in Dentistry. Marquee Dental Partners is a DSO with nearly 30 brands in over 50 office locations. Headquartered in Nashville, TN with dental practices in Kentucky, Tennessee, Arkansas, Alabama, and Florida.
---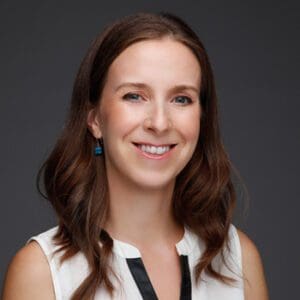 Julie Ross has been Promoted to CEO at Portman Dental Care. Prior to being CEO, Julie was managing director of UK and Ireland. Julie completed her undergraduate studies at Cambridge University and her MBA at INSEAD in France and Singapore. She spent seven years working as a veterinary surgeon in the USA and UK before changing careers and entering the corporate world. She joined Portman in 2019. Portman Dental Care, based in Cheltenham, England and Dentex Health, based in London, England, have completed their merger, creating one of the largest privately focused dental groups in the UK and one of Europe's largest dental care platforms. Read more HERE.
---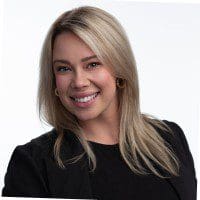 Megan Forrest is promoted to Director of Procurement at Specialty Dental Brands. Megan has worked in various compliance and procurement roles at Specialty Dental Brands for the past 3.5 years. Prior to that she was a dental assistant at a private dental practice. Specialty was founded in 2018 and is headquartered in Nashville, Tennessee. 
---
Marla Smith joins Specialty Smile Partners as VP of Business Development. Prior to joining the pediatric dental and ortho DSO, Marla was the director of affiliation as well as practice transition representative at Heartland Dental. Prior to that Marla was the integrations manager M&A at Elite Dental Partners.  Specialty Smile Partners is headquartered in Eau Claire, Wisconsin and was founded in 2017.
---
Gemma Delgaudio becomes Brand Strategist at Dental Care Alliance. Prior to joining the group Gemma was the director of people at Ssun Health LLC. Before that she was director of marketing at Mid-Atlantic Dental Partners. She also spent six years in various marketing and management roles for Pacific Dental Services. DCA has 400+ affiliated dental practices in 22 states. It is headquartered in Sarasota, Florida and was founded in 1991.
---
myOrthos Names Bob Teixeira President and Chief Financial Officer. Bob will become myOrthos' first permanent CFO. In his capacity as President and CFO, Bob will oversee all aspects of Accounting, Finance, Revenue Cycle Management, IT, and HR efforts. Most recently he served as the CFO for MyEyeDr. myOrthos is an orthodontist platform, supporting 79 doctors across 14 states in 89 practice locations. Elizabeth Campbell is the Co-Founder and CEO at myOrthos.
---
Hannan Ayad Starts a New Position as VP of Talent Acquisition at Frontline Dental Implant Specialists. Hannan joins the new group after spending three years in talent acquisition at DentalOne Partners. She was also previously employed at Aspen Dental Management, Inc (ADMI) as well as Great Expressions Dental Centers.  Frontline is the first Dental Implant Partnership Network.
---
DSO People is sponsored by Fidler and Associates, the premier executive search firm in the DSO industry and proud partner of Group Dentistry Now. From startup and emerging groups to large, private equity backed organizations Fidler and Associates reputation and experience are unmatched within the industry. Whether you are looking to hire an executive or looking for a new career, please contact Fidler and Associates to discuss your next steps at www.fidlerandassociates.com.

---