Group Dentistry Now (GDN) has been committed to the success of DSOs, dental groups, and the people who work for them since 2014.  DSO People is the only comprehensive list of new hires promotions and awards. This exclusive list can only be found here on GDN. Send your group's new hires/promotions/awards to info@groupdentistrynow.com. Here is June's list:
Dental Care Alliance Business Development Team Welcomes Three New Business Development Leaders to Help Expand DCA's Footprint:
Colton Haggerty, Director of Development, is a corporate development professional with experience in M&A, leading development efforts for high-growth companies, specializing in physician partnerships. He has had success in building pipelines and developing new opportunities, evaluating targets, negotiating deal terms, and due diligence processes. After beginning his career in M&A in Tampa, he joined US Eye, one of the fastest-growing ophthalmology platforms in the southeastern United States, to help lead their acquisition efforts. Colton also brings financial planning and analysis experience from time in the government contracting industry. He earned a BSBA in Finance from the University of Central Florida in Orlando.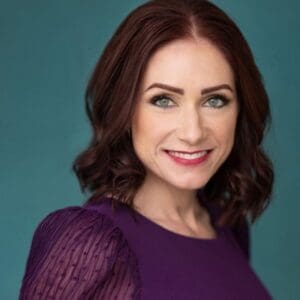 Chrissy Infinger, VP, Business Development, is a business development professional with over 15 years of experience in the healthcare industry. Prior to joining DCA, she held the position of Senior Growth Operations Director for SCA Health where she focused on optimizing teammate training and leading special growth initiatives throughout the organization. Chrissy began her career working for Surgery Partners, where she steadily rose through the ranks prior to leaving in 2018 to spearhead business development for Physician Partners of America. She holds a Bachelor of Arts in Public Relations from the University of South Florida and currently resides in Orlando, FL.
Eddie Sidenstricker, VP of Business Development, has nearly a decade of experience in the dental field and has knowledge in understanding the needs of potential affiliates. He has worked with hundreds of GP and specialty practices across the southeast, developing strategies and initiatives to increase case acceptance and streamline officewide workflows. Eddie also co-founded a venture backed healthcare software company, giving him firsthand experience in navigating the diligence process and managing the challenges faced with running a business.
---
Vista Verde Dental Partners Announces Two New Hires and a Promotion:
Michael Schaaf joins the DSO as their new Director of Field Operations. Michael brings 13 years of operational management experience in the dental industry to Vista Verde and will be supporting the growth and development of the Britely Dentures + Implants Studio brand. A DSO industry veteran, Michael was director of operations at Motor City Dental Partners, Elite Dental Partners and Aspen Dental.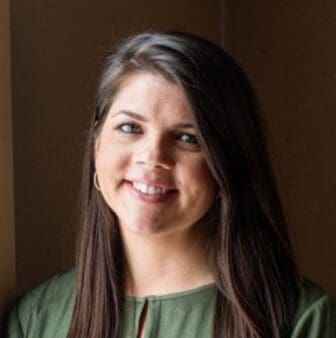 Emma Cottrell has been promoted to Human Resources Generalist, supporting both Vista Verde and Britely Dentures + Implants Studio. Emma has been with the group since October 2022 and will be taking on more responsibility in the coming weeks as they continue to bolster support for partner practices. Prior to this position, Emma was their HR coordinator. She has also worked for Indiana University Heath.
Jarod May joins the DSO as their new Director of Growth Marketing. Jarod will use his cross-functional marketing experience to develop strategies to drive customer and revenue growth for Britely Dentures + Implants Studio. Prior to joining the group, Jarod founded JAM Digital Consulting and was a lead growth marketer at SV Academy.
---
SALT Dental Collective, led by Dylan Bates, CEO, Announces New Additions:
Dr. Mark Adams has joined SALT's board of directors. Dr. Adams brings more than 30 years of experience in the dental industry and was instrumental in the development and growth of Clearchoice Dental Implant Centers as their VP of clinical affairs. Dr. Adams has a strong track record of success in his field, having served as a Clinical Assistant Professor at the University of Michigan School of Dentistry.
Matt Duke has joined SALT Dental Collective as the new Director of Financial Planning and Analysis. Prior to joining the group, Matt was financial planning & analysis manager at Quipt Home Medical, Cranial Technologies, and Silverado. SALT support 57 locations across the US. They are headquartered in Bend, Oregon and were founded in 2019.
---
Imagen Dental Partners Welcomes David Diekmann as New CFO. He will be responsible for overseeing the financial operations and strategies of the company. With over 22 years of experience in various mission-driven private, public, and family-owned businesses, David has developed expertise in managing large-scale operating plans, driving profitable growth, and creating shareholder value. Before joining Imagen, David held the positions at Eating Recovery Center and Mars.
---
Cory Whal has been promoted to Director of Provider Recruitment at Spark Dental Management. Prior to this position, Cory was their senior manager of provider recruitment. Cory has also held talent acquisition recruiting and management positions at Aspen Dental Managment, Inc, and Heartland Dental. Spark supports 70+ locations across seven states and made the Inc 5000 list in 2022.
---
Stephen Miller Joins Sonrava Health as Director of Operations. Prior to joining Sonrava Health, which is the parent organization of a national family of health and wellness companies including Western Dental & Orthodontics, he held various management positions at ProSmile. Stephen is also a master instructor of a Taekwondo Studio in Galloway, NJ.
---
Callum Graham is New Head of Clinical and Digital Dentistry at Clyde Munro Dental Group. Callum has been part of Clyde Munro since 2016, and this newly formed role will allow him to continue working in clinical environments while exploring and testing digital technology. This appointment further reinforces this group's commitment to digital dentistry, innovation and technology. Clyde Munro is a Scottish-based and Scottish-focused dental group founded by Jim Hall in 2015.
---
DSO People is sponsored by Fidler and Associates, the premier executive search firm in the DSO industry and proud partner of Group Dentistry Now. From startup and emerging groups to large, private equity backed organizations Fidler and Associates reputation and experience are unmatched within the industry. Whether you are looking to hire an executive or looking for a new career, please contact Fidler and Associates to discuss your next steps at www.fidlerandassociates.com.

---
---