As we have demonstrated day in and day out over the past seven years, Group Dentistry Now is committed to the success of DSOs, dental groups, and the people who work for them. As the evolution of group dentistry continues to reshape the dental landscape, we consider the people who work in the DSO industry to be its most invaluable resource.  DSO People shares updates on new hires, promotions and awards.  Here's March's list:
---
42 North Dental Promotes Michael Scialabba and Brian Boulter. Started over 40 years ago as Gentle Dental Partners, 42 North Dental now supports 88 dental locations with 32 unique brands in 5 states across New England. 42 North Dental was created by dentists for dentists and is rooted in over 40 years of experience in the dental industry. The DSO's mission is to eliminate barriers to quality patient care.
Michael Scialabba becomes 42 North Dental's chief clinical officer. Dr. Scialabba has been working as VP of clinical affairs at 42 North Dental for almost four years. He is also currently Chairman of the Massachusetts Dental Boards. Prior to 42 North, he was CEO at Great Hill Dental Partners, a multispecialty multilocation dental practice. Prior to that he was chief of dental at Harvard Vanguard Medical Associates.
Brian Boulter has been promoted to VP of business development. For the past five years Brian has held business development positions at the New England DSO. Prior to that he held finance development and operations management roles at The Wendy's Company. Before that he worked at Ernst & Young, LLP.
---
Guardian Dentistry Partners promotes Rob Daniel to senior director of operations. Rob has had a long dental career in the DSO industry. He began as a regional manager at Aspen Dental (ADMI), then joined Smile Brands as a district manager. He was with DECA Dental Group for over four years and served as a director of operations. He joined Guardian Dentistry Partners at the beginning of the pandemic as their director of operations. In February 2021, Guardian Dentistry Partners announced the addition of Mirror Lake Dentistry, with four dental practices across southeast Dallas, to its rapidly developing network of partnerships across the United States. Guardian now has nine partner practices in the state of Texas alone. Founded in 2018, Guardian was featured on GDN's Emerging Dental Groups to Watch in 2020.
---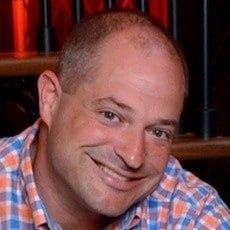 Leigh Feenburg appointed CEO of Mid-Atlantic Dental Partners. Leigh was promoted from COO to CEO at the Plymouth Meeting, PA-based DSO which was founded in 2016. "Leigh was instrumental in helping us navigate through a pandemic, and together we grew the business to be one of the top seven DSOs in the country," said Mitchell Goldman, former CEO at Mid-Atlantic. The company currently has 220 practices in 17 states and will continue to expand its national footprint and tap into new markets. Replacing Feenburg as COO is Dawn Vanderlinden, formerly, VP of Operations. Prior to joining Mid-Atlantic, Feenburg was a VP of Operations at Great Expressions Dental Centers.
---
Alexander Malone becomes director, strategic markets – US at RecallMax™. Alex has been serving the DSO industry for seven years in various software sales roles. The team at RecallMax is excited to have him join their team. Founded in 2009, RecallMax is a software company that offers automated patient communication tailored to specific needs and opportunities of a dental practice. The company says that patient recall is the most effective way to grow your practice.
---
The Verber Dental Group is thrilled to announce the partnership of Robert Kolts, DDS, MBA. Dr. Kolts will serve as the group's president and COO. In addition, he will be working chairside treating children to launch the group's new Cumberland Valley Pediatric Dentistry office in Camp Hill, PA. Coming full circle, he actually began his dental career as an associate dentist with Heartland Dental in Camp Hill, PA. Dr. Kolts brings with him years of clinical and leadership experience in building dental organizations that focus on extraordinary patient care. He is excited to continue to help the Verber Dental Group realize its dream of creating an innovative dental health system to serve the Central PA community. Started in 1974, Verber Dental Group is a a partnership of 12 distinct practices. While they share a core mission and brand, each practice has its own distinct style and is named after and run by a managing partner.
---
Scott Sumner joins Lone Peak Dental Group as the VP of development. Prior to joining the emerging group, Scott worked at MGMA and was also the director of development at Midwest Dental for almost six years. Lone Peak Dental Group was featured on Group Dentistry Now's Emerging Dental Groups To Watch In 2021 list. Founded in 2003 by two pediatric dentists with just four Denver locations, Lone Peak Dental Group, has grown to 65 offices across 14 states. With a strategy of both de novo and affiliations, this pediatric specialty DSO believes in the tradition of community-based dental care.  Their mission is to leave no patient untreated regardless of their ability to pay because they believe in people before profits.
---
Karen Carsten becomes director of operations at Corus Orthodontists. Karen has been working in the operations and dental management field for over 20 years. She worked at Gentle Dental, Advantage Dental and The Modern Orthodontists prior to Corus Orthodontists. Founded in 2019, Corus Orthodontists is a growing orthodontic partnership network. They have grown to over 17 practices, 23 doctors and over 350 team members. Their model was founded by and is fully owned and financed by orthodontic specialists.
---
ACE Surgical Supply welcomes Matt Gassel as their new DSO Sales Manager. ACE Surgical is adding to their rapidly growing DSO organization. Matt Gassel joins ACE Surgical with 30 years of healthcare sales and marketing experience and will work with DSOs headquartered in the Eastern half of the US. Matt brings a wealth of industry knowledge to ACE from his previous 17 years of senior sales, marketing and business develop roles at Atlantis, Astra Tech and Dentsply Sirona. ACE Surgical Supply Company has been serving the needs of the dental specialist for over 50 years.
---
Dental Whale Hires Technology Expert Greg Kaye, Amps Up Its Innovation Initiative. A solutions-oriented innovator with more than 20 years of experience in dental technology sales, Kaye said he was thrilled to join Dental Whale, "a major disruptor in the industry."  Kaye founded a thriving dental IT company – Modern Practice Technologies – which he sold in 2004. In his new role, Kaye's primary focus will be helping dentists in private practice adopt new, sustainable, advanced technological solutions that improve operations and aid in clinical success. For the past decade, Greg has ranked in the top 5% of his peers within dental technology. With offices in Texas and Florida, Dental Whale supports  private practices and DSOs. At the end of 2020, Dental Whale supported more than 19,000 dentists and helped serve more than 4 million patients.
---
Nicole Cordova is promoted to director of practice integration and supply chain at Peak Dental Services. Nicole joined Peak almost eleven years ago and had worked as dental budget and supply manager prior to her promotion. Peak Dental Services was founded in 2008 by a dentist from small-town Minnesota, Dr. Douglas Peak, and his son A.J. Peak. Los Angeles-based private equity investment firm, Varsity Healthcare Partners, made a major investment in the fast-growing, Colorado Springs-based dental practice group in January, 2021. Varsity's investment is expected to finance acquisitions and new practices for five years or more in major metro areas in in CO, AZ, NV, NM, OR, TX, UT, and WA.  The DSO was also featured on the Inc. 5000 annual list of America's fastest-growing privately held companies for 2020.
---
Jason Veal joins Foundation Dental Partners as their VP of development and strategy. Prior to joining the team at Foundation, Jason worked for United Digestive and Emory Healthcare. He also worked for five years at Benevis in various business development roles. Foundation Dental Partners is a DSO headquartered in Alpharetta, GA with dental practices in South Carolina, Georgia, and Tennessee. Founded in 2019, the group completed their tenth acquisition in March, 2021.
---
Jim Gochis is hired as executive VP of procurement at Synergy Dental Partners. Synergy Dental Partners is a dental group purchasing organization founded on the concept of leveraging the purchasing power of independent dental practices to negotiate discounts on supplies and products needed in the dental field. Prior to joining Synergy, Jim held various procurement positions at Dental Whale. Prior to that he held procurement positions in the medical healthcare industry.
---
Jeff Burg, DDS, MBA, joins Specialty Dental Brands as their Chief Dental Officer. Over 20 years, Dr. Burg started Burg Children's Dentistry and Orthodontics. He built it into largest privately-owned children's dentistry company in Utah, with ten practice locations serving five northern Utah counties. Specialty Dental Brands is a niche support organization focused exclusively on building a network of specialty dental practices.  The network of specialties includes pediatric, orthodontic, endodontic, and oral surgery.
---
Smile Source® announces a new southwest business manager and a new VP of business development & member support. Based in Kingwood, Texas and founded in 2006, Smile Source® is a network of over 700 locally-owned dental practices. It is a network of private practice dental professionals.
Thomas Allmon, Vice President Of Business Development & Member Support at Smile Source, has held various vendor relations positions with Smile Source since starting with the company almost eight years ago. He has worked for small and large dental brands like Oral-B and Nobel Biocare in various positions for over 20 years.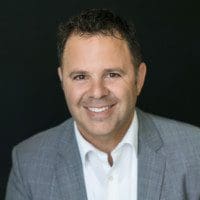 Andy Pietrobono joins the Smile Source team as the new southwest business development manager. Prior to Smile Source, Andy spent the past two years as an account executive at Keystone Dental. Prior to that he spend over a decade with 3M Health Care as a regional manager. He also worked for Heraeus Kulzer and Dentsply Prosthetics.
GDN's DSO People
– New Hires, Promotions and Awards – Monthly
Please provide any new DSO or dental group hire, recent promotions or employee awards to Group Dentistry Now for consideration. Include a succinct summary of the new hire, person promoted or employee who won the award with award details. Also, provide a headshot or other picture of the individual or group to GDN as well. Email to info@groupdentistrynow.com.
GDN may ask for more information, and from time-to-time, may feature a story which could include an interview, etc. GDN reserves the right to refuse publication of any new hire, promotion or award for any reason.
Read more:DSO People! New DSO And Dental Group Hires, Promotions & Awards – February 2021
DSO People! New DSO And Dental Group Hires, Promotions & Awards – January 2021
DSO People! New DSO And Dental Group Hires, Promotions & Awards – December 2020
DSO People! New DSO And Dental Group Hires, Promotions & Awards – November 2020
DSO People! New DSO And Dental Group Hires, Promotions & Awards – October 2020
---
Looking for a Job? Looking to Fill a Job? JoinDSO.com can help:Subscribe for free to the most-read and respected
resource for DSO analysis, news & events:Read what our subscribers & advertisers think of us: