Announcing the sixth annual Emerging Dental Groups to Watch list!
Group Dentistry Now is proud to celebrate these groups and
highlight them on this highly recognized list.
Later in the year we will truly honor these groups with an awards ceremony.
Group dentistry is constantly changing and evolving – there isn't just one path to success. While private equity and the dental industry may be focused on large DSOs, smaller, but equally important emerging groups are quietly changing the landscape of dentistry. As the pendulum continues to swing towards the group dentistry model, Group Dentistry Now (GDN) is proud to be the voice of the model. 
In 2021, GDN celebrated the Emerging Groups to Watch winners with an award ceremony in San Francisco. You can read the recap and see pictures of the event HERE. GDN will again be recognizing the Emerging Groups to Watch winners with an award ceremony in 2022. Awards will be presented, and the DSOs will accept the awards and have the opportunity to share their success story with the attendees. The awards are followed by several days of education, networking and fun! We will have more details on the GDN Emerging Groups to Watch Awards event in upcoming weeks.
We are thrilled to announce our highly anticipated 2022 list of emerging dental groups to watch (in alphabetical order.)
(Note: all DSOs by definition provide non-clinical support services to affiliate dental practices so they can, in turn, provide quality care to patients, while also giving dentists autonomy and affording economies of scale. To eliminate redundancy, these common denominators are to be assumed for all groups below.)
---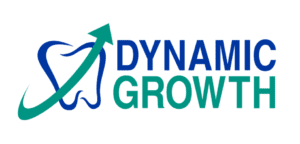 Founded in 2018 by Jeffrey Grove, DMD, and Ryan Jones, MBA, Dynamic Growth Dental Services (DGDS) began with one location in Wyomissing, PA. They currently have nine non-branded locations in central Pennsylvania.
DGDS is private equity-backed, but shifting towards more bank-funding based on growth needs. In order to expand their footprint, they are focused on highly attractive growth markets within Pennsylvania and surrounding states and opportunistically exploring opportunities in other markets that fit their delivery model (FFS/PPO mix). They have both a de novo and affiliation strategy.
Preserving the original practices' identity is crucial to the group; they offer a highly personalized transition for the selling doctor which involves preserving the legacy they've built.
Key successes of the group:
Expanded Grove Dental Group from a one location practice to now include two GP offices, a dedicated space for orthodontics, and a new pediatric dentistry office, all located within the Wyomissing, PA market.
Opened their first de novo practice in September 2020, just three months after reopening the rest of their practices after the COVID shutdown.
Added orthodontic services to one of their pediatric dental practices in early 2021.
Continued focus and improvements in their Engagement Multiplier scores.
The growing dental group is committed to philanthropy, giving 50K of free dentistry to their community each year. They also place an emphasis on promoting from within, investing in their teams and encouraging a healthy work-life balance.
Their locations offer a unique comfort menu to patients, including earplugs, blankets, and music choices. They also provide rain ponchos when raining to all patients and ice scrapers when it's snowing.
DGDS currently has nine practice locations, a centralized administrative support center, 170 total team members, 23 dentists (GP, ortho, pediatric). In 2020, Dynamic Growth had $11 million in revenue and increased that to $20 million in 2021. They estimate $24 million in 2022. The plan is to see growth through a mix of acquisitions and de novos, as well as continuing to focus on organic growth within the existing offices by adding services and specialists.
Recruitment and retention of clinical and business team members is a top priority for 2022. DGDS will be implementing new recruiting strategies to expand services and meet patient demand. They will also prioritize the health and happiness of their team to retain current team members.
Their long-term growth plan for the next five+ years is continued investment in their centralized services to expand support to its practices. They will also add infrastructure via expanded training programs, IT capabilities, and recruiting teams.
Key executives in group:
Jeffrey Grove, DMD, Co-Founder & President
Ryan Jones, MBA, Co-Founder and CEO
Diane Malafarina, RDH, MHA, Director of Clinical Support Operations
Heather Mitterer, PHD, SPHR, Chief Operating Officer
Allison Langdon, MBA, Vice President of Marketing
---
Imagen Dental Partners started in 2020 with no locations. The group, which was founded by Rezwan Manji and Michael Augins, now has 30+ locations across Arizona, Southern California, Georgia, Illinois, Minnesota, South Carolina, Tennessee and Wisconsin.
With a strategy of affiliation, Imagen is focused on attracting the right practices, growing their partner practices, streamlining, and scaling solutions.
It opened its operations at the pandemic's peak and the biggest challenge Imagen Dental Partners faced in 2021 was Covid-19, which slowed down the process to acquire practices.
At the core of the group's culture is technology and innovation. All offices are high-tech, leveraging both CEREC and cone beam technology. Imagen provides their teams with unlimited access to Spear educational programing.
Partnering dentists are equity partners in both their practices and the collective organization providing multiple streams of income both diversifying and maximizing partners wealth creation potential.
Imagen experienced 0% partner turnover in 2021, creating stability in leadership and maintained a 5-star Glassdoor rating for all of 2021 providing evidence of high team satisfaction. They beat their goal of 15% same-store sales growth and grew their supported practices by over 25% in 2021.
The dental group has no institutional or private equity ownership. It is owed entirely by its founders, management team and dental partners and investors.
Their goal is to be the fastest-growing DPO in the next five+ years. In order to achieve that goal, their plan is to add hundreds of new partners over that time frame.
In 2022 the most significant challenge is expected to be attracting talent in an incredibly competitive market.
Key executives in group: 
Rezwan Manji, CEO
Michael Augins, President
Rene Bonin, CPO
Andrew Jones, CDO
Christopher Roth, CFO
Michael Unton, COO
---
Founded in 2018 by Bradley Dykstra, DDS, MI Smiles Dental Group LLC started with two locations and has grown to seven locations in Western Michigan. Up until now, they have only done acquisitions but are considering doing a de novo in the next year or two.
MI Smiles Dental is a rapidly growing homegrown West Michigan dental group which has no PE backing. It is self-funded by the founder with bank backing.
From 2019 to 2020, their revenue was down 5% due to a ten-week COVID shutdown. In 2021 revenue increased over 25% and EBIDTA increased significantly.
MI Smiles Dental growth goal for each office is to increase same office top line by 10% YOY and increase EBITDA by 15% per office in 2022.
In 2022, the emerging group plans to add two practices by affiliation and a de novo location in 2023. They will continue to hire more associates and support team to better utilize their present locations all while adding additional open days to offices which may be open only three or four days a week now.
MI Smiles Dental Group's long-term growth plan for the next five+ years is to add two practices each year for the next two years, then incrementally increase that number by one or two yearly – either via affiliation or de novo.
Key successes of the dental group include surviving the repeated challenges of Covid, adding three locations and one records acquisition in the last four months of 2021. Worth noting, in a very competitive hiring market, they also added five doctors and numerous team members.
Business challenges of the group include working around the effects of COVID on the team and patients, finding and retaining dedicated team members at every level, and working through decreasing reimbursements and higher labor and all other costs.
The emerging dental group's practices are involved in their communities, from parades to community showcases and other events. They also provide a free dentistry day annually in most of their offices.
 Key executives in group:
Bradley Dykstra DDS, MBA, CEO/Clinical Director
Mark Palkowski, COO
Laura Rogers MBA, Finance and Marketing
---
Founded by Mick Janness and Erik Strang, Oakpoint® consists of 30 locations in North Carolina and South Carolina. The Oakpoint platform was launched in September 2019 with a doctor-partnership consisting of two locations.
Previous to Oakpoint the founding CEO, Mick, scaled and exited another dental platform. Erik, their CFO, has significant depth with multisite healthcare platforms, including one of the first DSOs in the country as well as an ophthalmology platform.
While Oakpoint is primarily an affiliation-based strategy, they are hyper-focused on strategic de novo initiatives as well as same location growth.  Examples of this include two individual de novos which opened in calendar year 2021, with more slated for 2022.  They do not operate under a single brand; the individual practices maintain their own identities.
Since inception and launch in 2019, Oakpoint has added 42 full-time doctors, 309 full-time employees, and 12 part-time employees.  In 2021 their affiliated practices generated $65 million of revenue. The growing group's proudest accomplishment is an average growth of 15% year-over-year, same-location growth.
Their three-pronged approach drives practices by: providing data technology to enable sustained growth, managing the people asset, and offering a refined targeting strategy. They simplify the data so their practices can take immediate action.
Their goals for 2022 is $100 million of affiliated practice revenue and 10+ newly affiliated practices. Their primary business challenge for 2022 will be the ongoing staffing and retention of team members due to the pandemic.
PE-backed, Oakpoint's long term growth plan for the next five+ years is to support 150 doctors and clinical teams across an integrated platform.
Key executives in group:
Lauren Brown, Director of People
Kirsten Corsaut, Controller
Kelly Dye, Chief of Staff
Mick Janness, CEO
Susanne Moyer, V.P. Operations
Erik Strang, CFO
Kim Wolozyn, Director of Marketing
Alex Zanetti, Director of Development
---
Founded in 2013 by Peter Kelly, DDS, and Matthew Robinson, MBA, in Winter Park, Florida, Operation Dental has grown from a single practice with a handful of employees to 10 practices with 20 dentists, a full executive team, and over 143 employees in less than five years.
Operation Dental's goal is to continue their rapid growth through more practice acquisitions and multiple de novo practices. The growth will continue to be funded without the use of private equity, but instead fundraised through private placement.
In October, they announced their private placement funding initiative. Open to the public, private placement funding expedites the fundraising process and allows the dental group to keep up with their rapid growth on an accelerated timeline. Their doctors and other like-minded individuals are given the primary opportunity to be investors.  Much like they preach clinical autonomy for dentists in their practices, they can now have growth autonomy. As of November 2021, the group reached $1.6 million in funding during the first month of their private placement investment offering.
Co-founder, Dr. Peter Kelly, began his career with a large dental corporation and experienced firsthand the possible pitfalls. At the heart of their organization is a "people before profits" mission with a strong emphasis on culture, communication, and prioritizing the needs and interests of the dentists. They believe that people drive success, not bottom lines. They plan to stay committed to this core principle, no matter how large they grow.
They provide their dentists with unique investment opportunities to achieve their financial goals. From ownership to real estate, to their private placement fund, their dentists have access to financial opportunities that can make substantial differences in their lives.
The emerging DSO expects immense growth over the years to come, with $30 million projected in revenue by 2022 and at least five practice acquisitions slated for 2022 alone.
They are excited to strengthen their presence across the state of Florida and embark upon further opportunities outside of Florida. Operation Dental will continue to refine and develop their business model with the goal of offering dentists' unique partnership and investment opportunities.
Like most other DSOs, staffing shortages have been their biggest challenge.
Key executives in group:
Peter Kelly, DDS – Chief Executive Officer
Matt Robinson, MBA – Chief Operating Officer
Nathan Chitty – Chief Financial Officer
David Womble – Chief Marketing Officer
Jonathan Bunte – Controller
---
Our Best Life Companies (OBL), co-founded by Chief Executive Officer, Marina Hurn and Chief Medical Officer, Ronald Abaro, DDS, FICOI officially organized as a DSO in 2020. However, they have operated as a group practice since 2014. The DSO has scaled to 12 dental practices throughout Southern California. OBL has additional acquisitions, de novos, and partnerships in progress. The DSO plans to double its size in 2022 including a new Indiana-based flagship dental practice, a first in the company's multi-state expansion.
OBL differentiates itself as a DSO in many ways:
95% woman lead and operated company, providing specialized on-the-job mentorship for clinicians to advance their abilities, and in its relentless commitment to its core mission of improving the lives of its people and patients.
Focus on providing quality affordable dentistry at scale in markets not commonly served in the industry.
While creating the framework for OBL's clinical delivery model, Dr. Abaro centered on creating a mentorship program guided by Regional Managing Dentists where clinicians are taught to hone both clinical and patient-facing skills. The company enables clinicians to grow personally & professionally within the organization and has a multitude of opportunities in clinical mentorship, leadership, and partnership.
In 2021 OBL launched its uniquely equitable Partnership Program that grants doctors looking to expand their practices the expertise, resources, support to do so.
OBL's people-centered culture stems from its co-founder's original vision of an organization that creates the best life for its people including promotion and growth from within. This dedication to the improvement of team members' lives and careers has equated to long-term retention of staff and managers who foster deep and meaningful relationships with patients. OBL's teams provide a dental experience where patients are known by name and are not just a chart number, and for the patients, it makes all the difference.
OBL, which is not private equity-backed, grew by 30% in 2021 through a combination of reinvestment of free cash flow and debt. In 2022 the company plans to double its current practices under management with 2/3 being acquired wholly owned practices and 1/3 being joint ventures by way of OBL's practice partnership program.
Over the next five years, OBL will expand into the states of Indiana, Michigan, Texas, and Florida through targeted individual acquisitions, broader roll-up deals, and new doctor practice partnerships. The company plans to execute on its 50/50/5 plan of fifty practices under ownership with $50MM in EBITDA in 5 years.
OBL understands the challenge of losing its unique employee & patient-centered culture as the company rapidly scales. Senior management has doubled down on its commitment to continue to exercise its core mission of improving the lives of its people and patients by setting internal qualitative criteria that must be met for a new practice acquisition or partnership to be made, all in assurance the challenge of keeping what makes the organization culturally unique and special remains intact.
Key executives in group:
Marina Hurn, Chief Executive Officer
Dr. Ronald Abaro, Chief Medical Officer
Wanda Perez, Chief Administrative Officer
Timothy Vandecar, Chief Investment Officer
---
PepperPointe Partnerships was founded in 2017. The original pediatric dental and orthodontic group practice is made up of 35 founding doctors, one of which is Dr. Greg White, who serves as the managing partner of the group practice and president and CEO of PepperPointe Partnerships. This group of doctors created the framework and vision for what PepperPointe is today.
Over the past four years, they have doubled in size. Today, they support 90 office locations throughout Kentucky, including general and pediatric dentistry and orthodontics, with 85 partner doctors and more than 700 staff.
PepperPointe Partnerships is not corporately owned or backed by private equity. As owners, doctors receive passive income beyond retirement. Through self-consolidation, the long-standing reputation of practices remains intact – the same doctors working with the same staff under the same name.
The team believes there is nothing more important than patient care, and the best way to provide that is through consistency and continuity of care, created by true doctor ownership. Dental practices supported by PepperPointe each retain their own brand identity, treatment philosophy, and personality.
By the end of 2022, they plan to expand beyond Kentucky and grow group practices in two additional states 一 uniting approximately 40 additional doctor partners. In the next five years, the group plans to unite group practices in at least six markets. They will continue its growth strategy without private equity support.
Key successes of the group:
Uniting 20 individual orthodontic and pediatric dental practices into a group practice on a single day and, one year later, forming a second group practice of 37 general dentistry practices on a single day.
Serving nearly 120 doctors and over 700 employees.
Recruiting nearly 20 associate doctors to join in a two-year period.
Launching a three-year leadership development program for associate doctors who are on a pathway to ownership.
Launching a new hygiene program, which increased net production by 15% with 76% of hygienists achieving program goals in year one alone.
Helping the two group practices significantly outperform their financial goals year over year.
PepperPointe's biggest challenge is breaking through "DSO clutter" to differentiate themselves from other DSOs and models.
Key executives in group:
Greg White, President and CEO
David North, Chief Operating Officer
Joan Tyra, Chief People Officer
Crissy Fiscus, Chief Financial Officer
Meredith English, Chief Marketing Officer
Julie Booher, Chief Strategy Officer
---
Riccobene Associates Family Dentistry w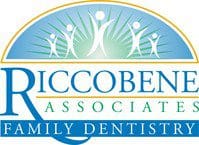 as founded in 2000 as a single practice in Selma, NC. Since then, founder and CEO, Dr. Michael Riccobene, has grown the company through de novo additions and acquisition of single and group practices. In 2021, Riccobene Associates expanded into Virginia and ended the year with over 50 locations.
Over the past 20+ years, the company has added to its general dentistry core with oral surgery, orthodontics, pediatric dentistry, endodontics, and periodontics. Specialists are located within larger general dentistry practices or rotate through multiple locations. Throughout its growth, Riccobene carries over best practices from all individual offices to enhance the company at large.
Riccobene Associates has seen a 41% growth in its number of locations (16 to 55) and 32% growth in revenue over the past three years. While continuing to grow its footprint, the company is focused on a same-store revenue growth goal of 33% for 2022.
A main focus for the team this year is strengthening and streamlining core business systems and leveraging technology. This will allow the company to optimize existing operations and provide transparent dashboards that allow them to manage business locally, regionally, and globally.
When looking ahead to the next five years, the company intends to expand into additional states while doubling location count and tripling revenue, delivering approximate compound average growth rates of 15% in locations and 25% in revenue. Location growth will come primarily from multi-location acquisitions and de novo additions.
The most important factor that Riccobene Associates looks at during an acquisition is core value alignment: a commitment to comprehensive quality patient care, amazing customer and employee experience, and the drive to continue to improve and grow. This belief is based on experiences of early acquisitions that had not gone as smoothly as they'd liked. The root of those issues always stemmed back to the lack of values alignment.
Riccobene Associates, partnering with Implant Direct-Envista, performs over $150,000 in free dental work each year by providing free implants to patients in need.
Key executives in group:
CEO & Founder – Michael Riccobene, DDS
COO – Lorri Detrick
CFO – Ed Dallwein
CCO – Line Dempsey
CDO – Miguel Gonzalez, DDS
COS – Heba Abdel-Rahman
---
The Smilist Dental was founded in 2014 by Robert Feuer and Philip Toh – even before their first affiliation. They now have 39 practices located in the New York Metro Area (New York City, Long Island, New Jersey, and Upstate New York).
The core to their strategy is affiliations, but they also do de novos. PE-backed, the emerging dental group has achieved double-digit same-store-sales since its founding, and they continue to strive to achieve them. Overall, the group is looking to grow a minimum 50%+ every year.
Their culture of support, collaboration and engagement is a large part of what defines them. Dentists are provided with mentorship, leadership opportunities and a pathway to equity ownership. Affiliated dentists and practices are fully integrated in approximately 60-days of affiliation with minimal disruption on staff
This group is quite unique. The $15 billion NY Metro market is 97% fragmented with only two DSOs of scale providing unprecedented runway for further affiliation consolidation. They also have a differentiated brand among patients and employees with an NPS score of over 91 promoted by over 83,000 patients. Additionally, they have a 4.8 Google rating supported by over 10,000 reviews.
Goals for 2022:
Continue investment in clinical leadership and patient-first culture.
Maintain strong consumer brand.
Accelerate affiliation growth.
Disrupt traditional dental norms with investment in both clinical and non-clinical technologies.
Growth in orthodontics and non-orthodontics specialty services.
Their long-term growth goal for the next 5+ years is to become the #1 DSO in the Northeast.
Business challenges include the tightening of the labor market and the capacity constraint in specific offices that have outgrown their space due to accelerated patient growth.
Key executives in group:
Robert Feuer, Chairman
Philip Toh, President
Patricia Mahony, Chief Executive Officer
Christopher Lenoci, Chief Financial Officer
Melanie Basile, Chief Growth Officer
Raj Mangalick, Vice President, Business Development
---
See more 'emerging dental groups to watch' lists:
2021, 2020, 2019, 2018, 2017.
---
Looking for a Job? Looking to Fill a Job? JoinDSO.com can help:Subscribe for free to the most-read and respected
resource for DSO analysis, news & events:Read what our subscribers & advertisers think of us: