Modern-day hygiene can be an enterprise and one that is based on a supported proactive care model. However, industry-wide, many hygiene services are founded on legacy protocols with a more passive model, including basic services.
Hygiene leaders in dental groups and DSOs must come to these administrative roles with a particular skill set:
a wealth of clinical expertise,
the ability to provide support, training, and
a keen understanding of the business of dental hygiene.
I learned about the business of dental hygiene well into my own clinical career working in private practice.  In fact, I spent my whole clinical career in one practice. While there are many positive elements to working in one practice, the negative side is that I existed in a bubble.  I was educated, licensed, and practiced on autopilot.
Twenty years ago, I had an 'ah-ha moment.'  I attended a hygiene program centered on treating periodontitis and the utilizing locally applied antibiotics. The information presented highlighted the infectious nature of periodontitis and the links from this low-grade chronic bacterial infection to systemic disease.  This information was a game changer for me when I realized that my role as a hygienist was more critical to the overall healthcare of my patients. The science had changed with a more proactive approach to periodontal therapy and treatment with locally applied antibiotics that target the primary etiologic agent, bacteria.
The next day, I sat down with my doctor, and we decided to implement a structured program with more focus on the provision of periodontal procedures when indicated and the addition of locally applied antibiotics. Over time, I also included other adjunctive therapies including irrigation, fluoride and advanced adjunctive oral cancer screenings. I continued to practice to that standard for the remainder of my clinical career. The end result was that my patients received a higher quality of care and my level of productivity increased simultaneously.  It is a very simple formula: training for the provision of quality care and the addition of adjunctive therapies.
I have worked in dental hygiene leadership in the DSO industry for the past 16 years. From a clinical and ethical perspective, promoting comprehensive patient care makes sense.  From a business perspective, elevated hygiene productivity contributes to the EBITDA for the enterprise as most of that profitability falls to the bottom line.
Much of the production success in DSOs is the result of high-performing doctors, with hygiene essentially on the back burner.  While there is nothing wrong with high-performing doctors, why not elevate all practice clinicians?
Similar to when I was a hygienist working in a private practice, some dental groups and DSOs have placed hygiene on autopilot and the department is unacceptably underperforming.
Many hygiene departments have an average daily production ranging from $500-$900.  That production level reflects a preponderance of basic services with no structured program.  A minimum benchmark for single-column hygiene would be $1,300 per day.
With training to convert even a small proportion of those basic procedures to more complex periodontal procedures, including adjunctive therapies, daily production naturally rises. Even a daily average increase of $100-200 per hygienist annually makes a material difference.  For example, if 20 hygienists produced an increase in average daily production of $150, that would equate to over $700K annually.
Here are some practical and effective ways to boost production:
Increase in periodontal procedures versus prophys. This can be realized dollars with one or two perio procedures SRP per day, or a 15- 20% increase in perio procedures.
Addition of locally applied antibiotics for SRP & perio maintenance procedures.
Customized at-home hydrogen peroxide tray delivery systems for perio disease management.
Fluoride treatments for patients of all ages.
Adjunctive oral cancer screening systems.
Take home oral care products and devices.
In today's economic climate with elevated hygiene wages, training and leadership are more important than ever and can help to offset those challenges.  The dollars devoted to leadership and training will yield a great return on investment for the patients and the organization.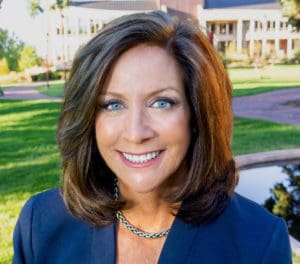 Written by Marisa Dolce RDH, BS.
Marisa is a hygiene consultant providing strategies for effective clinical program design, hygiene operational systems, training and leadership development as founder at Oral Health Solutions.  Beginning with a formidable career in clinical hygiene, she then advanced to roles as clinical educator, dental sales, and speaker for OraPharma Inc. Marisa then transitioned into the DSO industry in hygiene leadership roles, working in a national capacity at Great Expressions Dental Centers and Mid-Atlantic Dental Partners for a period of 16 years.
---
Looking for a Job? Looking to Fill a Job? JoinDSO.com can help:Subscribe for free to the most-read and respected
resource for DSO analysis, news & events:Read what our subscribers & advertisers think of us: