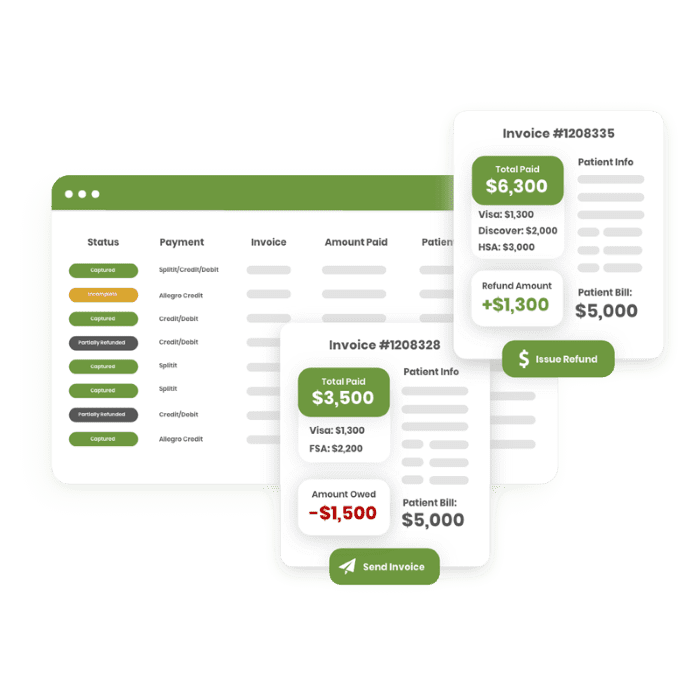 FeatherPay Payment Platform
Product Description
FeatherPay is a payment platform that accelerates revenue and lowers operational costs for dental practices, while delivering a great experience for patients. FeatherPay consolidates all the different ways your practice enables payments, whether for treatment plans, invoices, membership plans or other practice services, into a single experience for patients and administrators.
With FeatherPay, patients digitally receive payment notifications via text or email, clearly understand their payment amounts, and can combine multiple payment methods in a single transaction. FeatherPay enables in-office or remote payment and can be configured to take payment before, during, or after care. The unique payment experience allows the practice to integrate other payment options such as PayNow discounts, text-to-pay, internal payment plans, and third-party lending programs.
FeatherPay simplifies back office operations such as reconciliation, auditing, refunds, and patient billing, and integrates with practice systems to drive more efficient and accurate processes that save time and money.
Practices that use FeatherPay have seen 5-20% increase in their revenues as well as improvements in operational metrics such as same-day care, patient times in the office, and unpaid patient liabilities.
Find out more