A great business owner knows their business and is aware of the ins and outs, and goings-on, of all aspects of operations. However, an excellent business owner is focused on the primary purpose of the business at all times. This requires the ability to delegate tasks to trustworthy individuals or organizations such that the use of their valuable time and energy is maximized. But before delegation can occur, systems and processes of operations need to be clearly defined and tracked so that the supervision team can quickly identify red flags and intercept, redirect, and put out the fire, before financial devastation. The larger the business, the more essential this focus becomes. The larger the organization is, the larger are the errors in value and magnitude, and in turn, the harder the recovery if allowed to manifest too long.
Regardless of practice size, a dentist's best professional endeavor is the pursuit of outstanding patient care and the typical struggles of the business operations and management due to inexperience become a struggle and the DSO management of their practice becomes all too enticing.
The main advantage of any DSO is its ability to handle the business side of the dental practice, leaving dentists and staff to focus their valuable time and energy on patient care.
DSOs over the years established a negative reputation among the dentists as the managing body, the DSO, was attempting to influence the treatment based on financial gains. Regulations of state laws caught up with these engagements and currently enforce strict guidelines of DSOs and MSOs roles spelled out in healthcare agreements. These guidelines were developed against Corporate Practice of Medicine, Anti-Stark laws, and Federal Anti-kickback laws. Managed Service Organizations (MSOs) are designed to help physicians, and DSOs help dentists with the non-clinical, administrative part of their medical/dental practice and to grow the business side of healthcare. MSOs and DSOs are excellent in supplying the business side of the medical or healthcare practice with human resources, payroll and benefits, compliance, and other non-medical matters.
Surveys report that the top three struggles of dentist business owners are:
dealing with their employees
dealing with the insurance reimbursement
chasing patient collections.
Insurance
Consider the growing presence of dental insurance in the industry – nowhere else does the aforementioned reality manifest itself better. The insurance game is constantly changing; do you have time to keep up?
Currently, the insurance industry transitioned their manpower to working remotely as other businesses did. This has increased the on-hold times in phone calls, delaying the already long waits, and delaying the response communication, and claims payment processing by the insurance workforce. In response, the dental business's cash flow has been held hostage during an economy that currently still demands catching up after COVID-19 shut down.
Revenue stream
Maintenance of the revenue stream is another key area that diverts attention from patient care. Without a strong, consistent, predictable flow of money, any business will fail. Yet the collection of fees and insurance reimbursement is a complicated and sometimes emotionally draining effort for the dental office team. When combined with an evolving entanglement with dental insurance providers, the headaches multiply. And when there are problems, who is looking at the metrics, has experience in troubleshooting, and can recommend solutions that can truly impact the business—all while maintaining the highest level of patient care?
Emerging DSOs struggle with the merge and organization of multiple offices coming from various work cultures, skill levels, and experience. One of the only ways DSOs can have any insight into the performance or lack of performance of their workforce is to have daily input of statistics. But understanding what needs to be tracked and what the fluctuations in the numbers truly identify as the problem takes a profound understanding of the dental business clinical and financial operations.
The task starts with identifying if the numbers are reflecting a normal or unusual trend. Within the normal and unusual trends lie reasonable explanations that may reflect occurring situations that do not necessarily necessitate any further action. Within these normal and unusual trends lie indicators that falsely alarm when indeed the problem is masked. To differentiate which is what, one has to know what needs to be investigated to determine what is going on. Once you nail the source of the problem, it takes further knowledge to know the solution and ensure that it will be executed successfully.
A perfect example of this that occurs way too often is a falsely inflated claims aging report and value. The one task that dentists owners and DSO executives monitor are the accounts receivable numbers. The dental accounts receivable is created by poor collections of patient portions and delayed insurance reimbursements of dental claims. However, each one of those has many components that influence the insurance or patient collections. The greatest misconception is that the claims aging are a result of unpaid claims. What we have found is that the reason for the high amount of open claims on the report is nothing more than a lack of accounting.
If you are surprised by this, it is because no one typically thinks this could be. The first thing is to assume that the horrible insurance monster is just not paying. What we have found is that specifically now, the current economy and enticing unemployment compensation affected the retention of skilled dental billers who were capable of entering the insurance checks deposited by the insurances via EFTs directly into the bank account. The EFTs have to be obtained from the insurance websites around the date the deposit hits the bank account. Or, the insurance claims paid by checks that were sent to the office were deposited into the bank but the EOBs were simply not entered into the dental software.
As a result, the money was deposited but the insurance claims were not closed out in the dental software as paid, remaining on the insurance aging report falsely inflating the insurance accounts receivable. The owner dentists and DSO's CEOs falsely mislead to believe that there is insurance income that needs to be chased. They are willing to invest in the manpower to recover these funds, counting on an ROI, when in fact it will be no more than an expense to pay people to account and close the already paid claims. This is very disappointing for the owners.
Knowing the true reason for the increased or decreased values is critically important during decision-making. However, the requirement is to have a profound understanding of the numbers, what the normal values should be, what is an acceptable fluctuation, and what can possibly affect their changes.
Solve your collections problems
Dental Claims Cleanup developed a proprietary live monitoring system specifically for DSOs with a consultant's interpretation of the numbers on a weekly or bi-weekly basis. Furthermore, the reporting comes with proposed solutions and an action plan. This allows for:
consistent monitoring
resolution of emerging problems
and an early interception preventing a crisis.
With a specialized analysis of the accounts receivable and patient accounts audits, Dental Claims Cleanup can identify many problems up front, and based on those metrics we can predict the recoverable amount for the clients.
Right now is the time for DSOs to analyze their operational systems and protocols, identifying weaknesses, and implementing change. The risk of lack of action will unfortunately have a devastating recourse with a possibility of no return.
While managing all of this, how does the business thrive and grow? By harnessing the age-old concept of division of labor so you can do what you do best, and let someone else handle the rest. You wouldn't handle your own IT, why handle anything else that detracts from the business at hand?
Dentistry is an essential service—a reality brought to the forefront by the COVID-19 crisis. The dental practice itself is the business that makes the calling of patient care possible. In the COVID-19 era, few industries have been as impacted as dentistry. With dental jobs among the highest risk for exposure, the necessity of strict quarantine protocols when exposures occur, and time lost if employees contract COVID-19, adequate staffing is virtually impossible to assure. By outsourcing as much of the essential aspects of practice management as possible, you can focus on patient care and limit your liability when temporary or long-term staff reliability is an issue.
Dental practice group success depends on maintaining the highest level of patient care while maintaining the revenue stream, monitoring metrics to identify areas of potential growth or improvement, adapting to constantly evolving industry requirements, and having an effective growth strategy.
Consistent, Effective Operations
It all starts here. You must establish a system for all aspects of operations that maximizes productivity and profitability without grinding your staff down to the bone. 'Just work harder' isn't enough because there are always limits, so you work smarter and/or pay someone else to do the work.
The revenue stream isn't the only measure of success but it is the simplest. Maximizing income depends on consistent billing and insurance protocols that promote diligent execution, with thorough documentation at every step. It's a lot of work upfront but pays huge dividends with savings in wasted time and money.
What you may not realize is that dental billing is a repeatable process that, although has many means of achieving the end result which is payments from insurance and patient, there does exist the MOST effective means or process. This process is not new by any means and includes daily tasks that the office team performs; the difference is the sequence and detailed accuracy with which these tasks are performed. It is only through trial and error, years of working with specific insurances, and experience dealing with various patient personalities that allows a dental biller to develop their most effective way of working accounts receivable. The problem is if your organization does not have a process at all.
Follow the Ten Steps of Dental Billing, the fundamentals of the dental billing process, to maximize your revenue stream:
1) Verify benefits every time. As mentioned above, the informed patient can make the best decisions. Consistent, effective protocols using e-services and software whenever possible provides a snapshot of financial responsibilities before a treatment agreement is signed. This also reduces the likelihood of conflict. Make no guarantees; you are not responsible for the insurance company. Accurate setup of new patients' demographics, including insurance plan, subscriber information, and patient demographics are key. We find that 40% of claim submission is rejected due to wrong information not matching what the insurance plan has in their system.
2) Obtain supporting documentation during every visit. Whatever you see, document it. Pictures, x-rays, and complete chart notes help paint a picture for patients and insurance companies—and if necessary, the law. An effective treatment plan, supported by pictures and other thorough documentation, makes sure you're covered regardless of the circumstances. This also maximizes insurance reimbursement. With the technology available to assist in every aspect of this, there are no excuses. One important element that many providers omit from their notes is the actual diagnosis. State clearly WHY you are proving this procedure. Many Dentists feel that the x-rays tell it all and the claim examiner should see it on the x-ray as the diagnosis is evident there. This is a misconception since the claim reviews are done by laypeople who check a box if a clinical note contains or does not contain the diagnosis. If you get to a peer-to-peer review you will most likely win your case, but why wait three months?
3) Provide a treatment plan estimate. Patients have the right to make their own choices and anything you do to educate them will help avoid conflict most of the time. You don't want to schedule patients who think they cannot pay or who feel pressured, because regardless of the circumstances, this builds animosity and erodes trust.
4) Use a financial agreement. Thorough collection and presentation of financial information patients need to accept treatment states plainly what the charges are, what insurance is expected to pay, and what will be due from the patient (and when). This puts all cards on the table and reduces conflict with patients. It is the main document needed to fight during collection proceedings. Ensure you keep a signed copy.
5) Collect a fee at the time of service. This is a win-win for all; patients may grumble but in the end, they'll be happy to have a reduced balance afterward, and the revenue stream continues to flow. For patients who struggle financially, even a small amount can be a big deal. It is surprising to see the financial agreement well-drafted and signed by the patient, yet the front desk does not follow the established collection terms in the agreement. We blame the patients, yet the front desk never asked.
6) Submit insurance claims thoroughly and regularly. Claim submission is simple enough, and therein lies the danger. Every misstep holds up the process, which creates headaches for your staff and patients, so careful, thorough work reduces the chance of slow reimbursement. Claims for completed procedures must be created and batched, with thorough documentation. Rejected claims must be reviewed, corrected, and resubmitted. Electronic remittance must be carefully reviewed, managed, and cleared. Submit ALL supporting documentation for anything other than routine hygiene and direct restorations with the original claim. There is no reason to wait, as the insurance companies will request the information because they use this as a delay tactic. If you do not submit documents to support medical necessity in the front end, you just added another 45 days to claim payout.
7) Keep accurate and thorough accounting of EOBs and EFTs. If staff is following solid procedures that keep things moving forward efficiently, everyone is properly informed and the money coming in from insurance is accounted for. Delays in checks entry into dental software falsely inflate the claims aging.
8) Don't forget unresolved claims. Following the previous guidelines minimizes the incidence of, but won't entirely prevent, unresolved claims so confront this reality head-on. Lackadaisical follow-up allows problem claims to fall through the cracks and revenue to go uncollected; patients will feel abandoned or ignored, which is unacceptable. Staying on target keeps the issues upfront until all is resolved and everyone can move on. Print the report weekly and research any new claims over 30 days aging by calling the insurances to find out why the claim is not processing. You may discover that the claim is not even on file as I mentioned above that 40% of claims do not even make it to the insurance companies due to errors in matching information. Follow up on claims you researched every 3 weeks until they resolve.
9) Diligently manage patient balances. If the patient has paid something upfront and insurance claims have been handled, the patient is responsible for what's left—or they receive a credit if the insurance coverage was greater than anticipated. Timely and accurate accounting saves trouble for everyone and provides answers when the patient calls with questions. Send letters every 3 weeks, with the first statement for any patient balance left over after you enter the insurance check for a claim. This ensures a consistent collection cycle and consistent cash flow for the practice.
10) Handle collections in a pleasant but fair manner. Nobody likes owing money. Most patients want to pay, and you certainly don't want to lose patients because you lost patience. But if a patient won't pay, it may be time to send them to collections, a necessary evil. Fear of backlash from social media and unfavorable reviews, mistakes on the part of the staff, or hits to one's reputation should not deter you from doing what you must. To prevent or mitigate potential problems, keep in place a fair and firm billing policy where everything has been detailed upfront and documented, and make sure patients are informed of this. Use legally backed collection agencies as the legal letters have a higher success rate. Check out Results! Dental Collection Services.
COVID-19 has put a lot of insurance specialists at home working remotely, which slows the insurance reimbursement process even further whenever problems arise. Proper practices for basic office operations are more relevant than ever.
DSOs management team are experts at identifying which parts of the dental business can be outsourced. Dental billing, just like medical billing, is an area where outsourcing should be considered. Management of claims and balances by dedicated experts not only helps keep your staff patient-focused, but it also places the onus of adaptation to evolving requirements on someone else! It also provides a more objective, third-party viewpoint and feedback that is compared to normal, benchmarks, and your competitors. It is this feedback about where you may need to improve your process that will transform your organization to provide a better service and sustain longevity in the marketplace.
Eyes Wide Open
In closing, a solid tried and true process prevents problems, but mistakes will be made. Statistics show that typically, human error is responsible for about 5% of business losses. That's $5,000 for a practice grossing $100,000 in a given time period, and $500,000 if a DSO handles $10,000,000 in collections. Over time, losses add up and your interception will be required.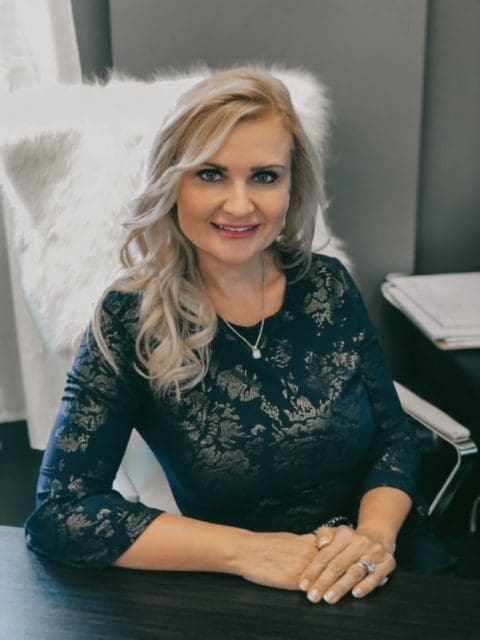 Written by Dr. Dorothy Kassab. Dr. Kassab is a practicing dentist in Syracuse, NY; a graduate of the Suny Buffalo Dental School. She is the President, and CEO of Dental Claims Cleanup, LLC. Her team will take your accounts receivable and move it right into your bank account! For years Medical Practices have contracted with third party firms to handle their billing, insurance, and accounts receivable. This third party system permits your highly trained staff to concentrate on patients and quality of care while efficiently managing your dental practice. With today's social media reviews, your practice can't afford costly negative remarks. The fact is that your team might be wonderfully skilled but they don't have time to chase insurance and patients for payments. The other fact is the accounts receivable needs to be worked consistently. Most dental practices do not have the manpower to stay on top of the ever-rising accounts receivable. This, in turn, leaves the Dentist owner unpaid. There are many reasons why A/R gets out of control. Dr. Kassab's series of Live CE webinars will train your staff and implement systems correctly to avoid costly mistakes and depreciated accounts receivable in the future.
Read Dr. Kassab's other article: The Top 4 DSO Struggles Of 2019
Dr. Dorothy Kassab's contact information:
Dental Claims Cleanup
1810 Erie Blvd
Syracuse, NY 13210
800-652-3431
www.dentalclaimscleanup.com