Group Dentistry Now is committed to the success of DSOs, dental groups, and the people who work for them. As the evolution of group dentistry continues to reshape the dental landscape, we consider the people who work in the DSO industry to be its most invaluable resource. DSO People shares updates on new hires, promotions and awards. Here is November's list:
---
The Smilist Managment Hires New Director of Business Devlopment (M&A). An Emerging Group to Watch winner in 2022, the rapidly growing dental group has brought on Bill Higgins to support their growth strategy. Prior to joining the Great Neck, NY group with 45 locations across NY, CT, PA, and NJ, Bill was an associate at Boathouse Capital and a consultant with Deloitte.
---
Park Dental and The Dental Specialists are pleased to announce that Jean Lind has been named Chief Administrative Officer. Jean joined Park Dental in 1981 after graduating from the University of Minnesota with her hygiene degree. The group has benefited from her leadership over the course of her 41-year career with them. Park Dental is a dental group practice with over 50 practice locations throughout the Twin Cities, greater Minnesota and Western Wisconsin. It started over 50 years ago. 
---
Donald Peterson Joins Smile Partners as Director of Conversions. Prior to joining the DSO, Donald was a trainer at Eastern Dental Managment and worked in operations at Smile Dental Group, Assure Dental Family Care, Bear Creek Family Dentistry, PDS, and West Coast Dental. Smile Partners partners with independent private dental practices and boutique group practices throughout MI, GA, IL, and AL. Headquartered in Troy, MI, the group was founded in 1962 and has 75+ locations.
---
Kathryn Barni Joins Star Dental Partners as their Director of Human Resources. Prior to joining the group, Kathryn was the head of HR at Thermi. She has also held recruiting positions at Comerica Bank, Highland Captial Managment, and Hudson Advisors/Lone Star Funds.  Star Dental Partners is headquartered in Plano, Texas. The team is led by Chris Fromme, CEO and Scott Wells, Chief Development Officer.
---
Bill Walker Joins Gen4 Dental Partners. Before joining the group as VP of M&A, Bill was a partner at Alpha Infinity Strategies. Prior to that he spent 20 years as a US Marine where he was Commanding Officer VMM-364 of The Purple Foxes. He has Top Secret/Sensitive Compartmented Information (TS-SCI) Security Clearance from the US Department of Defense. Gen4 is headquartered in Tempe, AZ. The group is led by Lamonte Jensen.
---
Paula Kastner Promoted to Senior Director of Operations at Hero Practice Services
Since joining Hero Practice Services in 2016, Paula has been responsible for project management and dental operations and served as a Regional Director of Operations. Prior to joining Hero Practice Services, she spent 10 years in operations, serving children and adults in the dental space. Headquartered in Colorado Springs, CO, Hero Management was formed in 2006 with the goal of expanding dental care access to pediatric Medicaid patients. In February of 2015 Hero Practice Services was acquired by Silver Oak Services Partners.
---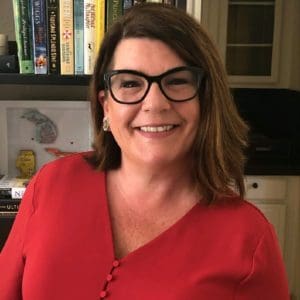 Pamela Holder Starts New Position as Chief Strategy Officer (CSO) at Frontline Dental Implant Specialists. Before joining the newly formed specialty DSO, Pamela was chief revenue officer and SVP revenue cycle management at Mid-Atlantic Dental Partners. She has also worked in various revenue and insurance positions at Great Expressions Dental Centers. Frontline is the first Dental Implant Partnership Network. The newly formed specialty DSO has 12 locations throughout the United States.
---
Great Lake Dental Partners Appoints Kevin Offel as Lead Independent Director. Kevin Offel has become lead independent director of GLDP's Board of Directors. Kevin will provide leadership to the independent directors, liaise with GLDP CEO Jeff McCall on behalf of the independent directors and advise the board on a variety of matters. Kevin has more than 20 years of healthcare services experience and has served on three other Shore portfolio company Boards. In 2022, GLDP added Premier Dental Group, Associates for Dental Care, Signature Dental Group and Rochester Dental Center to its network of affiliated practices, growing its footprint and reach in the Midwest.
---
Pamela Buscemi Joins Motor City Dental Partners as Director of Revenue Cycle and Integration. Prior to joining the group, Pamela was the VP of business operations at Marquee Dental Partners. An industry veteran, she spent over 20 years in revenue cycle management at Great Expressions Dental Centers. Motor City Dental Partners was founded in 2021 as is headquartered in Plymouth, MI.
---
MB2 Dental Announces Two New Directors to the Business Devlopment Team:
John Bray (left) joins the group after spending four years with Zweig Group as an advisor of the M&A department. Prior to that he was an agent for G&G Independent Insurance.
Cameron Lavender (right) was previously the President at BlinC Games. He has also held finance positions at JPMorgan Chase & CO and Sandler Partnerships.
---
Daniel White Joins Children's CHOICE Healthcare Services – Choice Dental Care & Ortho. Daniel will head the DSO's business development team as senior VP. Prior to joining the pediatric dental group, he was VP of development at Satellite Healthcare. He was also the director of corporate development at American Dental Partners. He has also worked in the veterinary and dialysis industries.
---
DCA's Florida Division Welcomes Dr. Jose Peralta as Dental Director. Dr. Peralta comes to the DCA family with nearly 30 years of experience in dentistry and leading staff in clinical settings. He is returning to DCA after several years, as he was a senior provider in the Towncare Dental of Clermont office from 2006 to 2014. In multiple regions in Florida, Dr. Peralta will be responsible for guiding, communicating, and driving continued growth and success with our clinical teams. Founded in 1991 and headquartered in Sarasota, FL, Dental Care Alliance supports more than 390 affiliated dental practices in 22 states.
---
Brad Smith Joins Familia Dental as Director of Recruiting. He joins the DSO after working in recruting for Smile Brands Inc., Elite Dental Partners and Midwest Dental. Located across 6 states, with more than 40 locations, and 700+ employees, Familia Dental offers care to under-served communities.  The DSO was founded in 2008 and is headquartered in Schaumburg, Illinois.
---
Allied OMS Announces the Promotion of Brian Hamilton to Chief Development Officer. Brian joined Allied OMS in early 2021 and has been pivotal in rapidly scaling the team and cultivating the growth-mindset culture. Since joining, Brian has facilitated 20 new doctor partnerships and has been instrumental in establishing the culture of Allied OMS as it rapidly scales to provide doctor partners with the full suite of services. Allied OMS is an oral and maxillofacial surgery specialty DSO led by Dan Hosler, CEO and Co-Founder.
---
More DSO People:
DSO People! New DSO And Dental Group Hires, Promotions & Awards – October 2022
DSO People! New DSO And Dental Group Hires, Promotions & Awards – September 2022
DSO People! New DSO And Dental Group Hires, Promotions & Awards – August 2022
DSO People! New DSO And Dental Group Hires, Promotions & Awards – July 2022
DSO People! New DSO And Dental Group Hires, Promotions & Awards – June 2022
DSO People! New DSO And Dental Group Hires, Promotions & Awards – May 2022
DSO People! New DSO And Dental Group Hires, Promotions & Awards – April 2022
DSO People! New DSO And Dental Group Hires, Promotions & Awards – March 2022
DSO People! New DSO And Dental Group Hires, Promotions & Awards – February 2022
DSO People! New DSO And Dental Group Hires, Promotions & Awards – January 2022
DSO People! New DSO And Dental Group Hires, Promotions & Awards – December 2021
DSO People! New DSO And Dental Group Hires, Promotions & Awards – November 2021
DSO People! New DSO And Dental Group Hires, Promotions & Awards – October 2021
DSO People! New DSO And Dental Group Hires, Promotions & Awards – September 2021
DSO People! New DSO And Dental Group Hires, Promotions & Awards – August 2021
DSO People! New DSO And Dental Group Hires, Promotions & Awards – July 2021
DSO People! New DSO And Dental Group Hires, Promotions & Awards – June 2021
DSO People! New DSO And Dental Group Hires, Promotions & Awards – May 2021
DSO People! New DSO And Dental Group Hires, Promotions & Awards – April 2021
DSO People! New DSO And Dental Group Hires, Promotions & Awards – March 2021
DSO People! New DSO And Dental Group Hires, Promotions & Awards – February 2021
DSO People! New DSO And Dental Group Hires, Promotions & Awards – January 2021
DSO People! New DSO And Dental Group Hires, Promotions & Awards – December 2020
DSO People! New DSO And Dental Group Hires, Promotions & Awards – November 2020
DSO People! New DSO And Dental Group Hires, Promotions & Awards – October 2020