Group dentistry is constantly changing and evolving  – there isn't just one path to success. While private equity and the dental industry may be focused on large DSOs, smaller, but equally important emerging groups are quietly changing the landscape of dentistry. 
As the pendulum continues to swing towards the group dentistry model, Group Dentistry Now is proud to be the voice of the model. We are thrilled to announce our highly-anticipated annual list of emerging dental groups to watch (in alphabetical order.)
(Note: all DSOs by definition provide non-clinical support services to affiliate dental practices so they can, in turn, provide quality care to patients, while also giving dentists autonomy and affording economies of scale. To eliminate redundancy, these common denominators are to be assumed for all groups below.)
---
Bluetree Dental started in 2013 with two locations. They currently have 29 locations located in Nevada, Oregon, Utah, Washington, and California. Founded by four dentists and an MBA, the group is not PE-backed. They are 100% owned by practicing providers and several key management executives.
This emerging dental group is an independent multi-branded and multi-specialty regional group, striving through a provider-led ownership model, to keep practice services simple in order to not distract from what is most important, patient care. The group focuses on consistent patient experience rather than unique patient experience. Their balance of clinical and business principles has allowed a unique partner accountability and governance model to flourish in a predominantly private equity dominated DSO space.
Bluetree Dental's reinvestment philosophy is to put 70% of their free cash flow back into the business for growth and provide owner dividends with the remaining 30%. With a strategy of both de novo and affiliations, their goals for 2021 include:
Complete 4-6 de novos
Complete 4-6 affiliations/partnerships
Convert to completely accrual accounting
Maintain 20/20 strategy of over 20% growth and 20% profitability
Aside from their ownership/partnership model and reinvestment strategy, the group's governance and operating system set them apart from the vast majority of other DSOs. Their board of directors is balanced between elected provider owners and administration. The boards' powers are strictly outlined in the operating agreement, not allowing an individual's personal agenda to upset the delicate balance of clinical and business principles.
The group's operating system is their planning, meeting, and communication structure. This system begins at their annual ownership meeting and flows down to a practice's daily huddle – setting the strategy and resolving issues for the year down to the day. This simple yet sophisticated system clearly defines a person and place for every issue, reducing drama and increasing accountability to team members and partners. Bluetree Dental believes accountability equates to control and influence. The key is defining accountability in such a way that appeals to everyone on the team, not just the owners.
They pursue partners seeking a true long-term partnership in patient care with an independently run DSO. The group can provide this while allowing their partners to diversify and grow their current practice assets across multiple practices.
Key successes in the group include that they have proven they can grow independently, transitioning large partners out of the group at strong multiples, and securing access to growth capital to execute on strategy, doing so while staying committed to their mission and values. Their greatest success, however, has been the growth of their people. This success is what keeps the group motivated.
To replicate their 2021 goals year after year while increasing their support services capacity, they want to maintain the 20%-30% year-over-year growth they have experienced year-over-year for the last eight years. By meeting these goals, they will double the size of their group every three to five years and provide their owner-doctors with a solid return on equity.
A key challenge moving forward for Bluetree is that they want to retain more front-line team members longer, be more consistent in their revenue cycle, develop a better training program, and manage their supply and lab expenses better.
Key executives in group:
Steve Delong, MBA CEO
Brent Corbridge, DMD, MSD, Managing Partner and CCO
Dave Challis, MBA COO/CFO
Eric Evett, VP of Practice Operations
Channing Christiansen, MBA, VP of Practice Operations
---
Family Dental Care, which was founded in 1986 by Alexander G. Alemis, DDS, FAGD with one location, has grown to six locations across the suburbs of Chicago with a seventh location opening soon in Indiana.
The emerging dental group is the largest privately-owned DSO in Chicago and they aim to bring high-quality dentistry to underserved areas in the Midwest, while also mentoring dental students into high-performing dentists.
What differentiates this family-owned dental group from other groups and DSOs is their strong emphasis on training, including management courses. In fact, they claim they train better than anyone else.
Spending many months mentoring and training new dentists, their production is unparalleled to the national average. Additionally, Dr. Alemis has developed over 3,000 policies on how to run a dental office. With the unique position of holding such a large amount of proprietary dental knowledge in one group, their staff is required to attend weekly training to enhance their skills.
Typically purchasing smaller offices and then expanding them through buildouts and additional operatories, Family Dental Care's strategy is a mix of de novo and acquisition.
Remaining open every day of 2020 – despite the pandemic – 2020 actually turned out to be a record year for them as their six offices produced nearly $23mm in revenue.
They have been growing at an 8% CAGR for the last 15 years. With a growth goal target of 15% CAGR, Family Dental Care's plan for 2021 is to lean into that and rapidly expand with new offices and partners.
Key executives in group:
Alexander G. Alemis – Chief Executive Officer
Laura Pugh – Chief Operations Officer
Peter Alemis – Chief Development Officer
---
Independence Dental Services (IDSO) formed at the onset of the pandemic with eight locations in Texas, Missouri, Maryland, and Pennsylvania. Founded by the key executives listed below, the emerging dental group wants to grow to 20-25 practices in markets across the U.S. this year.
One of this emerging dental group's founders, Lane Theriault, was one of the original founders of the second-largest DSO in Canada, 123Dentist. He felt the U.S. market was ripe for the joint venture model which had brought them great success in Canada.
IDSOs' mission is to provide a joint venture platform for established general and pediatric dentists to access the financial equity of their practices and receive the benefits and support from a DSO when and where they want it.
As their business model does not require the build out of a large operations team, they are able to partner with practices in both large and smaller markets that traditional DSOs have avoided.
IDSO contractually commits that the dentist remains in control and has the autonomy to continue running the practice as they feel best. Although they ensure autonomy, IDSO is an active partner in helping to drive growth when help is desired. They have multiple agreements in place to assist their partners with marketing, equipment and supplies procurement, PPO negotiations, IT and training and education.
This emerging dental group does not charge management fees to its partners and does not employ a clinical director. Their philosophy is that each dental practice owner is the clinical director.
With a strategy of affiliation and sub-DSO growth, they offer a second payment at the same initial purchase multiple of EBITDA growth after one year, which provides an incentive to partner for growth. IDSO will also fund the purchases of sub-DSO practices with a cash offering to the new owner of the sub-DSO practice.
Paying above market price for established, multi-associate practices, they allow dentists to retain a minimum of 20% ownership in the practice. IDSO also offers their partners the opportunity to buy into the parent company shares if they choose.
They have recently been backed by The Firmament Group, a provider of tailored debt and equity capital solutions to small- and medium-sized enterprises. Together, they will work to rapidly scale across all states beginning with larger multi-doctor offices and add solo practices and specialty groups in markets where they have multiple offices. Over the long term, they plan to include more select specialty practices.
Key successes of the group: $10 Million of EBITDA on first closings.
Business challenges of the group: Finding enough high-quality multi-doctor practices who are willing to partner with them for a minimum of five years.
Key executives in the group:
Lane Theriault, CEO
David Thoni, CGO
John Geary, COO
Curtis Smith, CFO
---
L
ollipop Pediatric Dentistry & Sweet Smiles Modern Orthodontics was founded in 2012 by Dr. Mary Regina Pham & Dr. Hideki Ikeda with one practice. The group, which is not PE-backed, now has four California locations in Placentia, Garden Grove, and Costa Mesa. In 2020, they grew over 70% from 2019.
Giving patients Xylitol Lollipops at the end of each visit reinforces the group's vision: giving everyone a reason to smile. They strive to make the experience fun, educational and engaging for both the child and parent so that each Lollipop family has the tools they need to set their child up for a lifetime of healthy smiles.
With a strategy of both de novo and affiliation, they calibrate their specialists to be the best in their specialty. Training on customer service, conservative clinical diagnosis, and how to lead effective teams are some of their points of pride.
With rapid growth year-over-year, the group's key successes include:
Mary Pham was named 2019 'Top 40 under 40' dentists by Incisal Edge Magazine.
With a 3-year growth rate of 141%, the group made the Inc 5000 list for fastest-growing companies of 2020.
Lollipop Dental was named '2020 Best Family Dentist' by OC Parenting Magazine for the third consecutive year.
Their growth target is to continue growing at 25% or more each year.  In 2021 they plan to grow to nine practices, reach $15M in gross revenue and implement more centralized management of operations. However, their fast growth rate has been challenging as they integrate their non clinical support services.
The long-term growth plan for the next five+ years includes continued growth and partnering with other groups who value excellent clinical care, exceptional patient experience, and an amazing and cohesive, dynamic team culture. They also hope to bring on leadership executives who believe in the Lollipop & Sweet Smiles vision of giving everyone a reason to smile.
Key executives in group:
Mary Regina Pham
Hideki Ikeda 
---
Founded in 2003 by two pediatric dentists, Dr. Garth Stoddard and Dr. John C. Burtenshaw, with just four locations, Lone Peak Dental Group, has grown to 65 offices across 14 states: Alabama, Colorado, Idaho, Kentucky, Nevada, New Mexico, New York, Ohio, Oklahoma, South Carolina, Texas, Virginia, and Washington. Some of these practices service patients who would otherwise have to travel quite far for dental care.
With a strategy of both de novo and affiliations, this pediatric specialty DSO believes in the tradition of community-based dental care. Their mission is to leave no patient untreated regardless of their ability to pay because they believe in people before profits.
Lone Peak fosters a team-oriented culture with an owner-doctor model, which allows for equity participation at the local level and mentoring. Their providers are compensated on the production of the dental assistants working under them as well as their own, and they say they enjoy a higher-than-average market earning potential. They are able to be selective with the providers they partner with, ensuring their brand message remains true.
The group's vision is to honor and serve their entrepreneurial dental professionals, who they support at their Smile Center in Denver, Colorado. The Smile Center provides management services through their subject matter experts in all non-clinical operations. Lone Peak's support team ensures the growth of each of their dental practices through a proactive, honest, and responsive approach.
Offering something called Kidsperience, they create a special experience each and every time a child walks through their doors by making the choice to go above and beyond – taking care of business by taking care of the child.
Lone Peak is growing now at 10% year-over-year. Pre-COVID-19 growth was even greater. The pandemic has been their biggest challenge but they found that having locations spread throughout the country in various regions was helpful because they could remain open in different areas during shutdowns.
Their goal for 2021 is to continue to provide quality care and dental education to kids in underserved communities and eventually they would like to expand into additional states.
Key executives in group:
Ray Caruso- CEO
Christina Carlson- CFO
---
In August 2019, Group Dentistry Now announced the formation of PiP Pediatric Dentistry and Orthodontics. Founded by seven dentists, they have two missions:
To become a beacon within the pediatric and orthodontic specialties, providing an example of how to design, develop and deploy a successful DSO while still remaining community and patient-centric practitioners.
To be stellar practitioners and use their larger group of practices to provide more fully integrated care using the latest technologies and techniques to provide enhanced outcomes.
With the help of Aligned Dental Partners, they carved out a structure and a path that all but cemented their early success and prepared them for their biggest challenge, COVID-19. Despite the pandemic, they had a 50% growth rate in their first 18 months. The emerging group has now grown to 18 locations in Washington and Oregon.
Using traditional banking and their own personal balance sheets as the core of their financial plan, they have an extremely creative low-cost debt model that has allowed them to expand and acquire with relative ease and a minimum of restrictive credit oversight.  Their banking team also provides them with secondary valuation and acquisition analysis to assure deals are closed quickly, efficiently and with solid structures that are beneficial to both parties.
Most of PiP's leadership has held or hold leadership positions with the AAPD, ABPD and AAO at all levels – state, regional and national – and most hold teaching positions at numerous universities in multiple states.
Their initial strategy for the first 36 months is one of acquisitions or partnerships as well as reinvestment in existing practices to fuel organic growth. However, they are open to expending capital for de novos in select markets.
Their biggest success has also been their biggest challenge: COVID-19.
When they were only nine months old, they were shut down for over 60 days – in the middle of several acquisitions. Operating under some of the toughest restrictions within the U.S. due to mandates from their governors, PiP has been able to insulate their care delivery teams from the economic challenges that practice closures and patient restrictions imposed. The group has remained vibrant, experiencing continued practice growth and expanding leadership.
Goals for 2021:
Complete current acquisitions within the Greater Seattle region by the end of Q2.
Move into other major Oregon and Washington markets culminating in an additional seven onboarded acquisitions by close of Q4 for an aggregate of 25 clinics.
Annualized Revenue in excess of $35 million and an EBITDA margin in excess of 17%.
Move toward singular management software solutions for each side of the house – orthodontic and pediatric – with a KPI dashboard solution to provide live oversite of clinics and goal achievement.
Long term growth plan for the next five+ years:
Manage sustainable 20% growth in annual revenue through continued acquisition of high revenue/high-performance practices.
Solidify local market share in Oregon and Washington, while moving EBITDA margin closer to 20%.
Analyze potential strategic mergers with other similarly structured DSOs that would move their business footprint outside of Oregon and Washington. PiP will pursue these mergers if they are accretive to their financial goals and delivery systems but, more importantly, that they have solid alignment with the team's business and practice ethics, values and temperament.
Key executives in the group:
J Kyle House, DDS, FAAPD – CEO
Cody Mast, DMD, FAAPD – COO
Jack Hou, DDS – Chief, Orthodontics
Keith McDonald, DMD, FAAPD – Chief, Pediatric Dentistry
---
Platinum Dental Services was founded by Vince Dilley in 2012 when he bought his first dental office, which was in his own words, "a dumpster fire" at the outset. Successfully breathing life into that first business filled Vince with optimism and purpose. Hoping to continue providing viable opportunities to struggling dentists, especially those with student debt, Vince has grown the group to 22 offices throughout Utah and Colorado. (If you want to know more about Vince's start-up journey and dental entrepreneurship, listen Group Dentistry Now's podcast with him. )
Platinum Dental Services does not rely on private equity for funding. From day one, founder Vince Dilley and partner Patrick Nelson bootstrapped the entire operation, drawing on personal savings and luck.
Once utilizing an acquisition-only strategy in order to save failing offices, they have shifted towards creating as many opportunities possible using various growth strategies, including de novo.
Since it began, Platinum Dental Services has set ambitious goals for growth each year and has always met or exceeded those goals. Even in 2020 when opportunities somewhat dried up and the future looked uncertain at times, the dental group hit its growth goal of opening three new offices.
Platinum Dental Services differs from other DSOs in three specific areas:
A unique internal incentive structure that drives growth. Applying basic economic principles to reward excellence and involve every member of every team, their incentive structure acts as an engine to drive growth, unity, and purpose within the company, and it's an integral part of the company's culture.
A deep-seated emphasis on giving back to the community. Each office participates voluntarily in an annual "Free Dental Day" which has resulted in the donation of over $2 million worth of free dental work to local communities. Dentists and team members also participate regularly in company-sponsored trips to developing countries to donate dental work.
A radical belief in hiring for personality, then training for skill. Actively investing in great people regardless of their work history or background, the group places an emphasis on finding individuals who demonstrate hard-to-find qualities like work ethic, integrity, and optimism.
Platinum has trademarked the phrase "Be the Reason" as a company motto – inspiring team members at all levels to draw on their unique skills and make a difference in the way they know best. Here are some ways Platinum Dental Services employees can "Be the Reason" patients come back:
Remembering and following up on special dates, details, and interests of all patients (keeping an internal record)
Handwritten thank-you notes, Personal Acts of Thoughtfulness (internally referred to as PATs)
Doctors following up with patients by personal phone call after big procedures
The greatest challenge to Platinum Dental Services is the fact that most of their supported offices are located in areas where the market is heavily saturated – Utah and Colorado. Colorado has one of the highest number of dentists per capita in the U.S.(#10); the fees are low, the competition is brutal, getting new patients through the door is tough, and keeping those patients loyal is a top priority.
Platinum's goals for 2021 are adding an additional $5 million in revenue through acquisitions,  and to see 86% growth across their organization as a whole.  Their long-term growth plan for the next five years is 20%+ growth year-over-year through more acquisitions.
Key executives in group:
CEO: Vince Dilley, CEO
CFO: Patrick Nelson, CFO
COO: Kevin Sauer, COO
---
In 2019, Group Dentistry Now featured ProHEALTH Dental in an article about the historic and long-standing chasm between the disciplines of medicine and dentistry.  At that time, the emerging group had eight locations and held the philosophy that collaboration between the disciplines is essential to address overall wellness.
ProHEALTHth Dental was founded by David J. Cooper, M.D., in 2016 with the following goals:
Break down the anachronistic barrier between medicine and dentistry
Educate the public about the importance of oral health as a key element of overall health
Unite the first two points for a more comprehensive approach to providing healthcare services
Save significant healthcare expenditures
To accomplish this, ProHEALTH Dental affiliates with medical groups and other healthcare systems to become their dental arm and provide patients with coordinated medical/dental care. ProHEALTH Dental assumes full responsibility for their affiliates' new dental service line, including capital costs, financial planning and oversight, operations, compliance, recruiting and marketing. By coordinating care with physicians, they aim to address not just patient's oral health, but their overall health and well-being.
They began carrying out their mission with ProHEALTH Care Associates on Long Island, which was the site of their first office. In four years, they have grown from one location in Lake Success, NY, to 13 locations throughout NY and NJ. Not backed by PE, they currently have clinical affiliations with four major medical groups in the metropolitan New York area and the surrounding area that serves 3.5M+ patients, as well as a major hospital system for their western Queens offices.
As part of their clinical integration model, they provide non-invasive health screenings to assist in the detection of potential health risks to patients annually. They coordinate any health issues with the patient's treating physician or they can provide a referral if needed.
Non-invasive screenings include:
Blood Pressure Readings
Diagnostic Heart Rhythm (EKG) Monitoring
Pulse Oximetry
Sleep Apnea Screening
Since their founding, they have grown 20X and more importantly have broken through the historical chasm between medicine and dentistry to forge clinical affiliations with one major health system and four large medical groups that collectively serve over 3.5M patients.
A key innovative step towards their mission is their work with Harvard School of Dental Medicine Initiative Integrating Oral Health and Medicine. Working together, they are conducting research studies on the important topic of oral health literacy.
2021 goals for ProHEALTH Dental include continued expansion throughout the New York Metro area as well as exploring expanding their Clinical Affiliation Model with large healthcare providers throughout the nation.
Attributing their success during the pandemic to their clinical affiliation model, they have fully recovered from their three-month COVID-19 closure and are currently experiencing volumes at 20% in excess of pre-COVID levels.
With support services infrastructure now fully in place, they expect to add at least one new office per month over the next five+ years pursuant to existing and new clinical affiliations. They anticipate a 50%+ growth rate/year over the next five years.
The key business challenge for ProHEALTH Dental is overcoming the decades of the illogical chasm between medicine and dentistry. However, their progress with the medical and insurance communities gives them great optimism that they will be the industry leaders in their model and mission of medical/dental integration.
Key executives in group:
Norton L. Travis, Chief Executive Officer
Neil Karnofsky, Co-Chief Dental Officer
Bruce Valauri, Co-Chief Dental Officer
Gina Schroeter, Chief Administrative Office
---
Thirty-five years ago, Bud Schulman formed the premier orthodontic study club, Schulman Study Club.  In 2018, Dr. Robert Bray evolved that study club into a DSO, SG Management LLC. They currently have 158 orthodontic specialists and 289 offices in 42 states and $400 million in collective revenue.
Owned and managed by the orthodontic specialist members, SG Management has formed an organization that will allow orthodontists to remain independent in their own practices, while being committed to the formation of a DSO through the acquisition of orthodontic practices and by leveraging their collective size and brand to continue to prosper as the orthodontic space changes. Not beholden to private equity, they do not have the concerns of answering to outside financial entities.
In March 2021, the group will holding one of the industry's first in person events since COVID-19 began. Their private meeting is for SG Management member practices and preferred suppliers and will be held at the Ritz-Carlton Naples, Florida. (Group Dentistry Now will be there.)
SG Management has two member components:
Acquisition – With no standard template in place when purchasing practices, they structure each purchase based on the needs and future plans of the seller – the individual orthodontist.
Independence – Joining by paying a management fee, members have the benefits of DSO support without loss of practice independence. They say their dentists are more successful than the national orthodontic space as a result of the 'success through sharing' theme and based on GAIDGE KPI data.
Their structure creates a non-competitive environment. SG Management members share clinical and practice management expertise with each other. They do not have a clinical director who sets various goals for the doctors. New doctors coming in have access to 152 doctors to discuss and evaluate various clinical systems, appliances, and techniques to determine which is best for their practice. Continuing education through sharing and targeted CE programs is available to all doctors, including those coming out of school. Doctors may practice as they wish, not driven by appliances, centralized clinical direction, or preferred agreements, and have access to all treatment options to best meet their patient's needs.
Key successes for the group include:
Securing 29 preferred suppliers, including the top manufacturers in the orthodontic space, in just under two years
Growing membership by 39% with a presence in 42 states
Closing on their first DSO-owned practices.
A business challenge for the group is that since they were a prominent study club for 35 years, some in the space still see them as such. However, they are one of, if not the largest, independent orthodontic specialty DSO in the United States. They still need to strengthen their new brand in the orthodontic community and with brokers.
Goals for 2021:
Increase membership by 15 and representation in all 50 states.
Increase SG Management DSO owned practices by 20, using their "hub" strategy with member practices to better manage and "brand" the Schulman orthodontic specialist.
Increase clinical learning and networking through electronic channels to support practices.
Begin branding program for SG Schulman affiliated practices to the public.
Increase awareness of SG Management within dentistry as a unique opportunity for orthodontic specialists to align with a member-owned DSO taking advantage of all the benefits of a DSO without losing practice independence.
Long-term growth plan for the next five+ years:
50 SG Management LLC owned practices, including ortho/pedo offices in all 50 states.
Branding program that effectively drives patients to Schulman orthodontic practices.
300 members of SG Management LLC
Their five-year growth rate is modest. They look to maintain the culture of a "Schulman" member practice as they grow strategically and build hubs around SG practices where possible for ease of management and support. This strategy is to ensure the patient is provided the best care, the doctor is provided the best support and the shareholders (Schulman members) receive a return on their investment without compromising the SG Management "Schulman" integrity.
Key executives in group:
Robert Bray, CEO, President & Chairman
Chris Vranas, Executive Director
---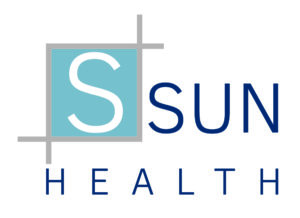 Founded by Eric Nuss, Dr. Cary LaCouture, and Clay Shubin in 2018, Ssun Health LLC made its first acquisition in 2019. With an affiliation strategy, they currently have eight locations in New Mexico and Colorado and four under LOI.
With combined exposure to well 10,000+ practices and 80+ years of dental experience among the three founding executives, they have seen the best of the best, and the not so great.
Eric was a longtime executive at Henry Schein and built an education platform called the Dental Business Institute. He had a front seat view to over 300 emerging groups and large practices. Clay was a founding executive of Dental Intelligence, which gives him a unique grasp of the business of dentistry and its key dynamics. Cary has over 30 years in dental practice.
During their inaugural year, they simultaneously built their team and successfully navigated the pandemic, affiliating eight practices that all finished the year stronger than before. They saw post-acquisition organic growth north of 15%.
While there is no lack of opportunities, in an effort to ensure long-term healthy integrations, the group is currently limiting new acquisitions to 8-10 practices per year. Organically, they have a very clear roadmap to grow each practice location by 26% for the first three years post-affiliation, effectively doubling its patient care production, followed by sustainable organic growth thereafter.
With VC backing, Ssun Health is a long-term hold model that promotes cash flow profit participation at the practice level with options to convert equity in the event of a sale/recap. An "EOS pure" company, they invest heavily in people's development both personally and professionally. They also offer an incubation program for other groups to get their start.
A team-centric organization building upon the foundation of their experiences, the company leadership team loves to ideate, collaborate and create, working hand in hand with affiliates to help them accomplish goals. They believe a team works best together when everyone has their needs met. To further benefit sellers and associates alike, they offer a profit-sharing model with a clear pathway for investment and transition.
Understanding that total health and wellness starts with sound oral health care, their dentists and teams teach patients about their healthy mouth baseline, how it impacts their overall health, and where they stand at each dental visit in relation to where they want to be. They view each visit as a chance to help patients feel better leaving than when they walked in. Ssun Health plans to positively impact over one million smiles by the year 2030 through People-First Practices™ and utilizing their core values:
Always on Stage
Masters of Learning
Tenacious Joy
Compassionately Connected
Outrageously Brave
Promoting a concierge approach to care that is grounded in those core values, specifically compassionately connected and always on stage, their mission statement is, "We save a smile on a good day. We save a life on a great day."
Goals for 2021:
8-10 additional affiliations and 26% same-store patient care growth
Long-term growth plan for the next five+ years: $100M in recurring revenue. 1 million smiles positively impacted by 2030.
Business challenges of the group: 
Pacing the operational support team with the affiliation growth.
Transitioning from outsourced financial support to an in-house CFO and finance team.
Key executives in group:
Eric Nuss, CEO
Cary LaCouture, CDO
Clay Shubin, COO
---
See more 'emerging dental groups to watch' lists: 2020, 2019, 2018, 2017.
---
Looking for a Job? Looking to Fill a Job? JoinDSO.com can help:Subscribe for free to the most-read and respected
resource for DSO analysis, news & events:Read what our subscribers & advertisers think of us: