Announcing the 7th annual 'Emerging Dental Groups to Watch' list!
Group Dentistry Now is proud to celebrate these groups
and recognize them on this highly respected list.
Group dentistry is constantly changing and evolving – there isn't just one path to success. While private equity and the dental industry may be focused on large DSOs, smaller, but equally important emerging groups are quietly changing the landscape of dentistry. As the pendulum continues to swing towards the group dentistry model, Group Dentistry Now (GDN) is proud to be the voice of the model. We are thrilled to announce our highly anticipated 2023 list of emerging dental groups to watch (in alphabetical order.)
(Note: all DSOs by definition provide non-clinical support services to affiliate dental practices so they can, in turn, provide quality care to patients, while also giving dentists autonomy and affording economies of scale. To eliminate redundancy, these common denominators are to be assumed for all groups below.)
---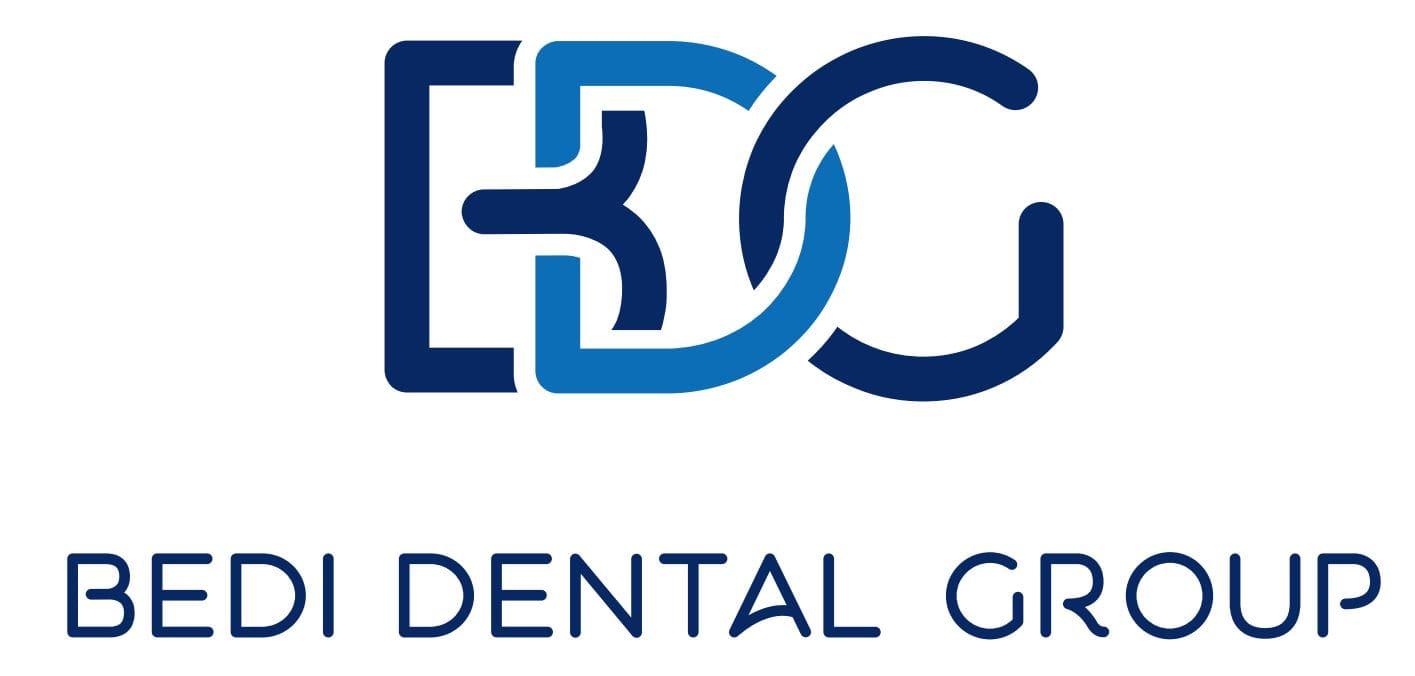 Bedi Dental Group (BDG) was founded in 2012 by prosthodontist Dr. Abhay Bedi. Based in the Boston area, this doctor-led dental partnership has since grown from a single office to nine non-branded locations and is closing in on 100 employees.
BDG practices multi-specialty dentistry consisting of general doctors, periodontists, prosthodontists and endodontists. This enables BDG to provide a broader value offering to patients and perform more procedures in-house. The culture at BDG is characterized by hardworking, reliable, compassionate team-players who consistently seek to do the right thing for both patients and co-workers. BDG practices provide doctors with consistent mentoring and support. As a result, BDG offices are collegial, professional practice environments where teams are focused on producing positive patient outcomes.
Although growth is a key metric at BDG, the goal isn't just building a large dental group. The goal is to build a doctor-led dental partnership where offices function like solo practices but benefit from the operating efficiencies of group dentistry. In order to deliver on this, BDG has adopted an education-focused clinical model which results in a more educated patient base that perceives greater value for dental services and is more likely to accept recommended treatment plans. It also enables doctors to treat larger cases and do more dentistry with fewer patients. By following this model, BDG delivers on its mission to "help patients choose happier healthier lives."
BDG's acquisition strategy has so far been entirely supported through debt financing of selective acquisitions, and presently has no institutional or private equity component. By only acquiring quality practices and pursuing aggressive organic growth, BDG has maintained consistent profitability with low debt ratios. So far BDG has not opened any de novo practices but may consider doing so in the future.
BDG believes that when doctors feel they're genuinely part of something, there's less doctor turnover and more opportunities to build, nurture and retain patients. This enables doctors to feel more personally invested in patient outcomes. It also provides them a way to build financial security without the burden of management responsibilities. It's why BDG offers partnerships to doctors who share a similar philosophy and encourages them to become co-owners. In this way, BDG seeks to be a dental partnership by doctors, for doctors.
They provide doctor growth-mentorship programs through their partner doctors and active study club involvement. A doctor-owned group, they are transparent: sharing their business plan, successes, key developments, etc., with the entire team on a quarterly basis to keep communication strong.
The emerging group focuses on high-end dentistry and only accepts a few leading insurances per office. As a result, write-offs and adjustments are routinely below 10%.
The biggest challenges facing BDG are finding practices that meet a selective acquisition criterion and recruiting quality doctors and staff. BDG wants to double in the next few years through the acquisition of one or more dental groups who also seek to practice relationship-based dentistry.
Key Successes:
Investment in both clinical and administration technologies that have streamlined efficiencies.
Ramped up internal promotions through growth and development of employees at all levels.
Bolstered the support team to enable growth while continuing to support existing practices.
Increased investment in business development department to ignite acquisitions.
Growth goals:
Growth was flat YoY despite being down several providers – which shows the organization is resilient.  The growth goal for this year is 30% – that combines organic and M&A.  This year they are forecasted to do $17M in annual revenue organically, $20M with acquisitions, and $35M by the end of 2025.
Key executives:
Dr. Abhay Bedi – CEO & Owner
John Malzone – Chief Operating Officer
Robert Nanni – Controller
Patricia  Tzakos – Director of Marketing
Rod Watkins – Business Development Manager
---
Bergen Street Dental Management was founded in 2017 by Dr. Kartik Antani and Dr. Jajung Yoon with one location. By 2020 two more locations were added. Currently, the group has three physical locations along with a fourth entity that operates out of the same three locations for certain special procedures.
The group primarily serves the communities of Albuquerque, Los Lunas, and Rio Rancho in New Mexico, however, patients drive from as far as four hours away.
Patients served are mostly PPO/FFS and some senior citizen Medicare plans, however, in order to help the underserved communities in New Mexico, veterans and Native American patients are also welcomed.
The group is funded by bank debt and bootstrapping from the founders. Private equity may be considered in the future if needed.
The growth model is based on acquiring under-performing practices and adding value almost immediately using doctor availability, expanding the services offered, integrating superior technology, enhancing operations methods, and imbuing a positive change to the culture. Identifying challenges and providing solutions is the key to their growth.
Group philosophy:
Drs. Antani and Yoon started this journey based on finding a meaningful life, and that's what they stick to. The main pillars of the group's values are:
All decisions must be made to reflect a positive change in quality of life for patients, team members, and founders.
Ethics and honesty supersede everything else.
Do work that everyone can be proud of and make a positive impact.
Goals for 2023 are already in the works. They include introducing the latest CBCT units, intra-oral scanners, lasers, painless single tooth anesthesia machines, upgraded IT, and upgraded marketing and revenue cycle management. Having recently added a very talented and experienced doctor, in 2023, Bergen Street Dental Management and one of the entities mentioned above, ARiAH, will bridge the gap between medical health and dental health in New Mexico. ARiAH will be offering craniofacial pain management, sleep disordered breathing solutions, facial aesthetics and rejuvenation, and will be working closely with area sleep MDs, ENTs, and PCPs.
In the next 5+ years, the group will expand its footprint with an affiliation-based model for both general dentistry as well as certain medical aspects of systemic healthcare. Creating continuing education on the medical-dental bridge will be a top priority as well. There are plans to host CE events with vendor partners to lecture on the medical-dental connection.
The Bergen Street difference:
A large emphasis is placed on value creation of distressed assets.
Medical-dental health is integrated as much as possible.
Expansion is based solely on quality of life and impact on the community.
Being in New Mexico, it is apparent how underserved the communities here are. Philanthropic efforts are made routinely, including annual food and clothing donation drives, charitable contributions to local issues (such as the devastating wildfires in 2022), and most importantly, by providing services to veterans and the Native American population. Over $117,000 in pro bono treatment has been provided from 2022 till date.
Outside of New Mexico, both founders have participated in mission trips for implants and surgical procedures in Mexico and Guatemala in 2018.
Despite being in network with PPOs and providing charitable care, every patient is treated with compassion and care and provided undivided attention to have the best oral and systemic health possible. Every patient is first introduced to the mission statement at the entrance of each office, and then offered comfort menus which include things like lip balm, water, headphones, pillows, and blankets.
Business challenges:
Underserved market with a lack of quality providers.
Ideas are plentiful but implementation is difficult due to the founders actively treating patients full time.
Key successes:
Awarded Top 40 Under 40 in 2020.
Awarded Best Places to Work in 2022.
4x growth since inception despite a lack of providers in the area.
Key executives:
Dr. Kartik Antani, Founding Partner & Chief Executive Officer
Dr. Jajung Yoon, Founding Partner
---
Founded in 1971 by William Snyder, DDS, Dental Associates of Connecticut (DACT) began with one location in Newtown, CT.  They currently have 20 locations within Connecticut. Presently the largest Connecticut-based DSO in the state, DACT is growing rapidly with its sites on the rest of New England.
Providers, patients and the team have always been seen as the stakeholders in the organization.  DACT is driven by passion: a passion for improving treatment outcomes via comprehensive care with integrated specialists, a passion to offer an ever-improving patient experience and much more.
At their largest office (39 chairs) their patients feel they are visiting a small dental practice.  Each doctor has a dedicated clinical and front office team to ensure that the patients can build those crucial relationships with the same people as if they were going to a stand-alone single doctor practice. They call this mission "Shrinking Dental Associates."
Key successes of this group have been the ability to more than double their size without losing "who" they are as an organization. DACT makes it a priority to invest in the latest technologies.
DACT is currently a privately held company.  Since the genesis of their growth spurt in 2017, they have gone from 4 locations to 20, 27 doctors to almost 60, 185 employees to 400. They expect their growth to be exponential starting in 2023 with the addition of 8-10 new locations a year with an affiliation strategy. DACT's long term growth plan is to have significant expansion throughout New England.
Dental Associates of CT has always made it their promise to be an integral part of every community they operate in.  They donate to local charities, sponsor runs and academic events for children. Additionally, during the heart of the pandemic, their team donated their time to produce homemade masks for the community which were delivered to those in need including nursing homes, senior residences and other high-risk places.
Like most businesses, DACT faces the continuing challenge of the difficult labor market and access to specialists.
Key executives:
Adam Richichi, CEO, MBA
Marvet Abbassi, CFO
---
Northstar Dental Partne
rs (NDP) was founded in 2005 by Dr. Jordan Tomalty. They began 2022 with eight offices concentrated in South Florida, and now have fifteen practices and will begin expanding to the West Coast of Florida in 2023.
NDP is a privately owned, bank-funded company that has grown by acquisitions as well as de novo practices. Due to the overwhelming population growth the state of Florida has seen in the past two years, NDP is capitalizing on this opportunity by strategically expanding beyond its traditional stronghold of SE Florida.
Furthermore, NDP, formerly known as Tomalty Dental Care, has shifted from all branded locations to both branded and non-branded offices. NDP will continue to expand the branded offices with de novo spaces but has decided to keep the acquisitions non-branded. The rationale is that, for the acquisitions, there is tremendous goodwill that comes with retaining the existing brand, which leads to lower patient and staff turnover.
In addition to general dentistry, they operate a hub and spoke model for specialty work. Four strategically located offices employ endodontists, periodontists and oral surgeons to offer these specialty services to their patients. This is an integral facet of the business.
What makes NDP unique is their singular focus and companywide mantra of DTRT: Do The Right Thing. This principle guides the decision making for all team members, starting with management and trickling down to the providers, clinical and non-clinical staff. They are firmly committed to making every decision, from supplies to operations, based on this premise. Due to the focus on DTRT, Northstar proudly boasts a 97% employee retention as well as Net Promoter Score of 91, well above the industry standard.
NDP has a robust recruitment and retention team. In fact, because of their commitment to employee happiness, they have had zero doctor turnover in the past five years. NPD is focused on attracting doctors that share their belief in DTRT, which helps retain both providers and patients for the long term.
Aside from leading the company, Dr. Jordan has been a practicing dentist for 17 years.
NDP nearly doubled in size in 2022, and goals for 2023 are to grow by 50% and to become the leading DSO on both coasts of Florida.
In addition to growth, a core goal for 2023 is to continue incorporating technology into the group to allow for best practices.  NDP has been an early adopter to multiple dental specific AI technology platforms that have boosted revenue, as well as patient care, over the past 12-18 months.
List of Key Successes:
50% growth year over year in a number of locations
Continued retention of staff and providers
Rebranding and increased commitment to core values
Increased number of specialty services, days and number of offices specialists work in.
List of Key Challenges:
Inflation and continuing to address wage growth and supply costs
Contending with increasing competition in the Florida market.
Key executives:
Jordan Tomalty, DMD—Founder and CEO
Charity Slaughter-Director of Operations
Brian Tortolano-CFO
Brittany Beach-Regional Director
Mayra Hernandez, RDH, PhD-Hygiene Director
Jason Derevensky-Director of Marketing
Kat Bissoon-HR Director
Jany Reyes-Director of Insurance and Revenue Cycle Management
---
Smile Partners – USA started in 1982 when Dr. Mark Bouchillon began Redwood Dental as a single office in Warren, MI. From there, he expanded to eight Redwood Dental practices across Metro Detroit. In July of 2017, Redwood Dental partnered with Silver Oak Services (PE based in Evanston, IL) and recapitalized the business.
In 2018, Vito Dacchille joined the platform as CEO having previously served as CEO of two larger DSOs. A year later, Smile Partners – USA (SPUSA) was born.
As the Chief Officer of (SPUSA), Vito pulled on prior experience, focusing on a regional density model that enables groups to have a 40+ office footprint in markets versus a few locations. In addition, they implemented a doctor career path that takes an associate to partner in five years if they didn't join through affiliation.
SPUSA supports an affiliated group of like-minded practices that while independently branded, share common visions & values. SPUSA's network of practices are providers of general and specialty dental services in Michigan, Georgia, Illinois, and Alabama. Since Silver Oak's investment, SPUSA has completed over 47 affiliations, growing from eight practices in one market to 91 in four markets.
Since its inception, the growing dental group has consistently achieved over 90% doctor retention, driven by a strong clinical support network known as the "Smile Alliance Network," or "SAN" to its networked partner practices, providing access to 170+ dentists and National Clinic Leadership Board. The average provider has 18+ years experience practicing.
In 2022, SPUSA approached $150M in revenue and is projecting $200M+ in 2023. For the period 2018 through 2022, the company's compounded annual revenue growth rate was 57%.  Over the same period, the company's compounded annual revenue growth rate for same store locations was 6%.
Keeping momentum, the plan is to double footprint in the next three years, maintaining their 75% growth rate YOY. The group is focused on high end private practice affiliations with great reputation on Google, team retention and almost no de novos. In 2023, SPUSA will expand into their 5th market. Looking ahead, the relationship with the right PE firm is critical to their long-term growth.
SPUSA's commitment to the community is in its DNA. Throughout the year, they partner with local and national charities to raise awareness for important health topics, from Children's Dental Health to Breast Cancer. For two consecutive years, SPUSA's partnership with the PINK FUND raised an average of $50,000 annually to support families who are facing difficult decisions.
Foreseeable challenges remain consistent among the industry. SPUSA is no different in that economic pressure while also rebounding from Covid and facing prominent staffing shortages.
Key executives:
Mark Bouchillon, DDS, Co-Founder
Vito Dacchille, CEO
Rick Hrdlicka, CFO
Todd Gustke, CPO
Dave Gaspar, COO
---
Shared Practices Group is
a remote DSO which was founded in 2021 by six equal dentist partners through merging the existing locations of its founding partners. It was spawned off from the Shared Practices Podcast, which was founded in 2017. The group also coaches dentists and hosts educational seminars for dentists.
The group began with ten dental practices, and has grown to 18 locations in Minnesota, South Dakota, Arizona, Georgia, Kentucky, Tennessee, Alabama, Arkansas, Nevada, Indiana, Colorado, Oklahoma, Nebraska, and Pennsylvania.
Shared Practices Group is 100% remotely operated and dentist owned. The majority of their locations focus on offering only a select range of patient services, which streamlines their procurement, staffing, and management processes. Due to the widespread geographic layout of the group, they've developed a remote based management team which affords them flexibility and scalability, the likes of which would be difficult in a traditional brick and mortar management style. In addition, their unique and low cost de novo growth model facilitates the rapid and straightforward addition of new locations, due in no small part to their large audience of young dentists listening to their podcast every week.
At their current trajectory, they are adding an average of five locations per quarter. In terms of revenue, they are growing at a pace of 10% per month. Their annual targets are to open 15 new locations per year and to have 50% top line revenue growth per year.
All current and future growth will come by means of a solely de novo strategy. It is 100% privately held, with no institutional capital.
They've developed what they feel is an excellent and purposely flat organizational structure, where the founders are intimately involved with the operations of the company, endeavoring to be available to both the doctors and the team, which allows for a much more interactive experience.
Goals for 2023:
Revenue goal: $3.0 million/month in December
38 locations by end of year 2023
Long term growth plan for the next five+ years:
They intend to use their podcasting medium to continue to educate doctors about all types and flavors of practice ownership, ranging from sole proprietorship to partnering with a company like theirs in order to truly enjoy the benefits of practice autonomy, bolstered by internal, centralized processes that make the clinician successful.
They plan to add a minimum of 15 locations per year for the next five years by using their proprietary demographic screening process coupled with the cutting-edge efforts of our in-house marketing team.
The guiding philosophy of Shared Practices Group is to increase access to life-changing, full-arch implant dentistry on a national level. The patient experience they offer is informed by their commitment to offer an array of solutions for their patients so that they can meet them where they are. Their patients are educated on a minimum of three tiers of full-arch replacement treatment, instead of just one.
Key successes:
They successfully merged their initial core of practices together under their new umbrella with very few business-related or culture-related hiccups. When it came time to integrate their new locations, they experienced much the same phenomenon.
Their single largest success stems from the near-immediate profitability of their locations, which is a testament to their business model.
Business challenges:
While operating remotely offers a great many benefits, it also makes it difficult achieve a level of camaraderie that's possible when the whole team works in a tight geographic radius.
Key executives:
Richard Low, Co-Founder & CEO
George Hariri, Co-Founder & CFO
Matt Guarino, Co-Founder & COO
Alex Sharp, President
Matt Ford, CGO
Austin Davis, CMO
---
Founded in October 2020 by brothers Andrek Ingersoll DMD and Adam Ingersoll, Shasta Dental Services (SDS) began with one location in Redding, California and has now acquired seven locations in just under 24 months. As a doctor-led organization, SDS has established a "general dentistry – multi specialty group practice."
SDS has been self-funded and until recently engaged in a relationship with a senior debt provider, Wintrust Financial. With a targeted geographical footprint in Northern California for their multi-site rollup strategy, SDS continues to focus on small to medium size markets with an underserved patient population.
They have both a de novo and affiliation market strategy. Affiliated offices keep the long-established identity and legacy of the selling doctors in place for the community.
SDS currently has a centralized administrative support center, including new patient call center, RCM and claims team, hygiene clinical coordinator, regional director, and outbound recall specialists, bringing a total of 64 team members, including OS, pediatric, and GP physicians.
Current revenue for 2022 puts SDS in line at over 8MM with 28% EBITDA. Projected revenue for 2023 with current deal flow and construction projects puts SDS on track for over 11 MM with similar EBITDA numbers.
Key successes:
Engaged with highly qualified third-party service providers to establish industry best practices and KPI benchmarking.
Used background knowledge in unique deal structuring and terms to create value and benefit for the seller and buyer.
Closed first two locations in November 2020 within a week of each other, merged, and opened a third location shortly thereafter of which was their first de novo practice in January 2021 (pediatric).
Established platform technologies including patient communication, online appointment requests, digital marketing techniques, SEO, online forms, website management, data analytics, IT support and EHR to create synergies and efficiencies across all locations.
Centralized management services to SDS corporate in Spring of 2022 including operating systems, leadership cadence to meetings, RCM, claims, recall, and new patient call flow into the SDS call center, minimizing scheduling deficiencies and missed opportunities.
Joined large GPO and also engaged in formulary contracts with large vendors. Negotiated existing PPO plans with a consulting group to increase insurance reimbursement over 20% per location.
The emerging dental group is focused on growing its geographical footprint in the surrounding areas, expanding operations in pediatric and orthodontics over the next 5+ years.
SDS key differentiators include internal staff bonus systems, fortune 500 benefits, medical, 401k, CE allowances, weekly doctor master classes, and focusing on leadership development through SDS's goal to "level up" as individuals outside of work and role as physicians. These include personal coaching calls, book clubs, and leadership strategies to improve their personal lives. Each doctor has incentives in place to put them on a pathway to partnership.
As SDS looks to the future, key challenges include recruiting and retention in its smaller communities.
SDS has made it a priority to give back to local communities by adopting its first ever "Community Give Back Day" by providing free dental services to those who are less privileged in the month of Thanksgiving. Generally, these have been patients, both young and old, within the offices who simply cannot afford treatment.
Key executives:
Adam Ingersoll, CEO
Andrek Ingersoll, DMD, CCO
LeeAnn Blazer, Regional Director of Operations
Michael Bullock, Advisor
---
Singing River Dental Partners started as James T. Gardiner Family Dentistry with one single location in 1992. Its flagship practice in Tuscumbia, Alabama rebranded to Singing River Dentistry and purchased its first additional practice in 2014. Since then, the local brand has evolved into Singing River Dental Partners––the largest privately held group dental practice in North Alabama. In 2022 they officially transitioned into a DSO.
Singing River Dental Partners has two brands: Treehouse Children's Dentistry, specializing in pediatric dental care, and Singing River Dentistry, focusing on dental health for patients of all ages. Between these two brands, the organization employs 17 doctors, 150 team members, and currently has nine locations spread out along the Tennessee River in the communities of Madison, Athens, Killen, Muscle Shoals, Florence, Tuscumbia and Russellville.
The ever-changing landscape of community dentistry has caused the Singing River's team to be adaptable and to grow opportunistically primarily through acquisition but also partnerships, mergers and de novo builds. These strategies paired with forming a high-performing leadership team and expanding into digital dentistry has resulted in 84% growth since 2018.
Much of the success of Singing River Dental Partners has resulted from truly living out the mission of taking care of people. They have doctors on-call at all hours to respond to emergencies. They have also created relationships with the local hospitals, and through these partnerships, are able to treat pediatric patients who need full sedation. Singing River Dental Partners was the first group in the region to see themselves as part of a healthcare continuum and are focused on creating relationships with other healthcare providers in the area.
The organization's team of 17 dentists offers the widest array of services in the area, including implants, dentures, and Invisalign, and work in collaboration to refer patients internally. In 2018, the organization invested heavily into digital dentistry and now has three crown labs placed strategically to service all of their clinics with same-day crowns and bridges. In just this past year, these labs have produced over 2,600 crowns.
The group hosts two off-site doctors' summits annually where doctors come together to align clinically and grow as a team. This relationship carries over into the clinic, where doctors regularly collaborate on cases and refer patients internally to provide comprehensive care for each patient.
Dr. Gardiner, CEO and Founder, is still engaged clinically, continuing to practice and refine his skills. Staying connected to the clinic allows him to mentor, train and coach each of the doctors more effectively.
Singing Rivers also invests in their team culture by hosting a full day off-site each quarter for the entire team to grow together, discuss performance and set new goals for the next quarter.
As community dentists, their philanthropic efforts are central to their identity. For 26 years, the group has been the title sponsor for the largest St. Jude trail ride fundraiser in the United States: Saddle Up for St. Jude. Doctors and team members coordinate and volunteer at the event every year which has raised over three million dollars in total for St. Jude Children's Hospital.
The emerging DSO's team members exhibit a people-first mindset throughout the year by partnering with schools to administer dental screenings, participating in community events (Dancing in the Shoals fundraiser–which raised over $50k in one night–was a team favorite in 2022), and sponsoring meaningful local events and organizations. In 2022, the organization gave over $86,300 in charitable donations.
Looking forward, Singing River Dental Partners is currently working to address the challenge of adjusting to increasing labor rates, while also trying to retain and recruit top talent in a competitive market. This year, they are also focusing on negotiating with PPOs and optimizing participation and reimbursable rates.
Their goals in 2023 are to focus on same store sales growth through the implementation of an incentive system, and to elevate their culture through focusing on leadership development for practice managers and integration of a new HRIS platform.
Looking beyond 2023, Singing River Dental Partners wants to continue to grow opportunistically through the addition of 2-3 practices per year, and a sustainable growth rate that maximizes their ability to continue to take care of their patients and team members.
List of key executives in group:
Dr. Jimmy Gardiner, Chief Executive Officer
Dave Salciccioli, Chief Strategy Officer
Christyn Shields, Controller
Lisa Blazer, Director of People Operations
Lindsey Holt, Director of Marketing and Communications
Lauren Holland, Director of Practice Operations- Singing River Dentistry
Erin Davis, Director of Practice Operations- Treehouse Children's Dentistry
Michelle Henry, Clinical Director of Hygiene
---
See more 'Emerging Dental Groups to Watch' lists:
2022, 2021, 2020, 2019, 2018, 2017.
---