Sponsored Content
Integrating Remote/Virtual Teams to Leverage Growth,
Centralize Services, Impact Your ROI, & Improve Your Culture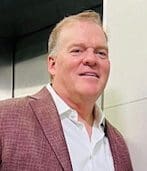 Written by J.W. Oliver Jr. – Managing Partner at SupportDDS
With the rise of outsourcing centers globally, now estimated at over 10,000 in countries ranging from the USA, India, Asia, Europe, Australia, and Africa, it's important to understand the difference in operating in the various demographics and the types of remote/virtual teams.
Outsourcing 101
Onshore – This is simply leveraging your own employees or contracted (1099) teams in the USA/Canada. There are benefits, but also you can expect an increased cost.
Nearshore – These teams are in the same general time zone but outside the borders of the USA. Think Mexico, Central America, and South America. The benefits are time zones, but these can prove more expensive and cumbersome with the cost and language barrier for client-facing.
Offshore – Typically located in different time zones such as India, Asia, and our personal favorite, Africa. The detriment is the time zone, the benefits are cost, true "Queen's English" in places like Zimbabwe, and the ability to scale with a centralized team.
In this editorial, we will approach through the lens of a DSO or large practice and tackle the tough, yet important benefits of leveraging remote/virtual teams, with a special emphasis on offshoring.
Centralization of Services and its importance.
Revenue Cycle Management
Director of First Impressions (scheduling)
Re-care and Reactivation
Impact on your ROI and Same Store Growth
Importance of "Bi-Lingual" Spanish-speaking teams
"AI" enabled remote hybrid teams
Culture integration for long-term success
Centralization of Services
Centralization becomes strategically important for all small and emerging DSOs and large practices as this is an important element for all private equity backing/funding. We have worked with numerous small and mid-size DSOs who are currently seeking their first or additional rounds of recap/PE money. Many of these groups have come to us as the common sentiment is this is an essential part of current and future investing, as well as selling at a high multiple.
Scaling your own "call center," can be cost prohibitive and time consuming. Look at the alternatives such as SupportDDS which can train, develop, and monitor your team. The capital costs to start an internal or offshore call center can also be quite expensive and labor-intensive for your team.
Most services can be centralized with all KPIs, and performance measured in real-time with customized reporting.
Revenue Cycle Management
Hygiene Re-care
Reactivation
Unscheduled Treatments Plans
New patient calls/Scheduling
SupportDDS coined this the "Director of First Impressions."
Digital Marketing/Social Media Support
IT Help Desks
Impact on your ROI and Same Store Growth
Leveraging remote/virtual teams will have an immediate impact on your ROI and fixed overhead, thus allowing you to be more profitable and strategic with your cash.

There has been a recent push for more revenue through startups and acquisitions. Many organizations have begun to look at "same store" growth and reduction of fixed costs to improve their bottom line and EBITDA numbers. A good target is to keep your labor costs below 28% (excluding doctor compensation.) Utilizing remote teams can help keep this in check while improving your bottom line and the future value of your group or practice. While the majority are putting an intentional focus on overall revenue growth, the smart money will be on improving your bottom line with what you have.
Importance of "Bi-Lingual" Spanish-Speaking Teams
Spanish-speaking guests/patients!  That number has grown and continues to grow. Currently, there are over 60 million documented Spanish-speaking people in the USA. (many feel that is over 100 million when you count the undocumented) This is expected to double by 2050. Are you currently properly staffed with bi-lingual team members for existing and new patients? Or do you have to call your chairside assistant or hygienist to the front office when a primary Spanish speaker calls or arrives at your office? Leveraging bi-lingual teams is becoming not just an attraction, but a necessity to properly serve the demographics in most areas of the USA.
Leveraging a bi-lingual, Spanish-speaking team member from SupportDDS's Costa Rican center can fill this void. You can have a dental-trained and certified team member to handle these calls, while also leveraging them to alleviate the load of all new patient calls, re-care, reactivation, insurance verifications and collections and so much more. The future will not suggest you have this in your office but require it as the demographics continue to evolve.
"AI" Enabled Remote Hybrid Teams
"AI" will continue to grow and be utilized in the healthcare and dental community. We are seeing automation in almost every sector of the dental industry. However, all software requires some level of manual intervention to be successful. Whether this is the integration, actioning of data, or changes and updates, leveraging remote/virtual teams can play a vital in making sure the data received is analyzed and action for maximum success of the "AI" technology.
SupportDDS has deemed this "AI-enabled remote hybrid teams" and is key to your future success.
Now for the most important part! Integrating your remote teams into your organization and culture.
Culture integration for Long-Term Success
Gone are the days of "out of sight, out of mind." Your team is mission-critical to your operations and long-term success. Making them feel this way is your role as a leader or manager. We have developed some very simple methods to keep your team motivated, inspired and with a sense of belonging:
Include them in all daily/weekly/monthly/quarterly team meetings.
Celebrate birthdays/work anniversaries.
Have virtual coffee and lunch meetings.
SWAG! Send them company LOGO shirts, mugs, pens, etc.…
Develop good reporting and KPI's that are reviewed on a consistent basis.
Make sure they have a dedicated person to report to.
Communicate, Communicate, Communicate.
Remote/Virtual teams will continue to grow and be play a vital role in the future of the dental industry. Understanding how to leverage and integrate them into your DSO or practice will become key to managing an efficient, profitable, and scalable business.

---