Written by Shirley Misiak
VP, National Accounts Leader, Dental 
CareCredit
In the last several years, we've seen the healthcare landscape rapidly evolve for patients and providers. The pandemic led to a workplace cultural revolution and the "Great Resignation," bringing employment challenges the industry had not experienced before. For consumers, rising inflation rates coupled with increasing out-of-pocket costs, high-deductible healthcare plans, and traditional health plans covering less, all have further put a squeeze on what care patients can and cannot afford, and as a result, a delay in getting the dental care they need.
The dental industry hasn't been immune to these challenges. DSOs are having to navigate the impact these issues have on practice performance, such as revenue cycle operations. With practices short staffed and patients often unable to afford the care they want and need, providers need to be equipped with solutions aimed at easing the burden of these problems.
How is the current healthcare landscape creating friction for DSOs?
Some of the major issues we've seen arise for DSOs involve staffing challenges, fragmented workflows where processes aren't managed efficiently and delayed technology adoption. These problems build upon each other to create a perfect storm for dental practices, their staff and their patients.
Adequate staffing post-pandemic has been a near constant struggle for healthcare practices across the board. According to a recent poll from the ADA and the Health Policy Institute, staffing continues to be the top challenge facing dentists, with 66% of dentists listing staffing among the top 3 challenges facing their dental practice.
Shortages in billing departments, in particular, can cause problems that creep into other areas of the practice. As shown by a CWH Advisors study, sponsored by CareCredit, entitled PatientPay 2022, 63% of respondents in healthcare were experiencing staffing shortages in their revenue cycle departments, citing those vacancies as particularly difficult to fill. These staffing disruptions can in turn lead to less predictability in revenue cycle management.
Unfortunately, unpredictability in the revenue cycle also stems from patients' inability to afford their care. According to Synchrony's Lifetime of Healthcare Costs study, which was conducted to better understand the estimated cost of healthcare over an adult American's lifetime, 28% of respondents reported delaying a recommended medical procedure because of its cost, while 17% ignored recommendations for care outright.
When patients struggle to pay for care, practices struggle to efficiently run their accounts receivable department. As a result, outsourcing revenue cycle management (RCM) processes and other non-clinical activities should be top-of-mind. With automation and technology applications, third-party support can drastically improve the speed and efficiency of RCM processes while removing some of the pressure from in-house staff.
How can DSOs adapt to these issues and resolve them?
Knowing staffing shortages are a persistent issue, it's mission critical that providers minimize burnout, create a healthy workplace culture and pursue innovations that help staff keep pace with the demands of their work. Focusing on the team's wellbeing and looking for options like third party financial solutions that can help manage revenue cycle and many administrative tasks, and that provides a dedicated team to help train staff like CareCredit does, builds an environment where staff will not only want to continue their employment, and will encourage prospective hires to consider your practice. Invest in your people, they are your greatest asset.
To help your staff keep up with workflows, look at your current tools to see what can be optimized. For example, integrating more technology into the day-to-day operations can speed things up for your staff and shed some of the more tedious tasks. This can be done by moving more billing resources to patient portals, allowing online pre-payments for co-pays, and even allowing patients to schedule their own appointments or update their patient intake forms from their phones. These tasks on their own may not seem like too much of a burden, but compounded many times over the course of a day they can pull staff away from more pressing work or add to their mental load.
Technology can help mitigate issues with processing payments, but ultimately, providers need a patient base that can afford their care. While this is a broad issue facing the entire healthcare industry, on the individual level, dental providers can help patients address affordability concerns by educating patients on their options. This includes pointing them to state/federal assistance programs, HSAs/FSAs, and financing options, both in-house and third-party— such as Synchrony's CareCredit health and wellness credit card.
Many dental procedures are considered elective and therefore costs are covered almost entirely by patients. With CareCredit, practices are able to offer patients a convenient monthly payment option to help make out-of-pocket expenses more manageable.
CareCredit not only offers an easy, contactless digital experience for patients, it also provides financing options that allow people to pay for the care they need over time, with no cash payment required at the time of the transaction.
How can DSOs implement these changes?
For DSOs or dental practices looking for ways to optimize their revenue operations, partnering with a third-party financial services provider like Synchrony is a key solution. Synchrony helps DSOs continue to scale by driving top line revenue and profitability needed for expansion opportunities. With a comprehensive suite of flexible financing solutions that easily integrate into the leading practice management software, we help equip dental providers with modern financial solutions that improve financial workflows, including innovative technology to meet the demands of today's consumers and data tools to personalize communications and patient experiences.
While CareCredit is an offering targeted specifically to help manage patient payments, Synchrony as a whole is able to provide financial solutions that extend beyond payment management. From financial systems automation to staff education and support, we are a growth partner for your expanding business needs. DSOs and dental practices receive payment in two business days from transactions using CareCredit which eases administrative workflows.
Synchrony products are accepted in 80% of all dental practices and endorsed by some of the largest dental associations, including the American Dental Association, the Academy of General Dentistry, and the American Association of Dental Office Management.
As the DSO industry evolves, we continue our mission to provide best-in-class products and services by researching and introducing innovative ways to meet the needs of our partners and customers. We make it easy for DSOs to help their practices and their patients by solving their most pressing financial challenges through modern, integrated financial solutions.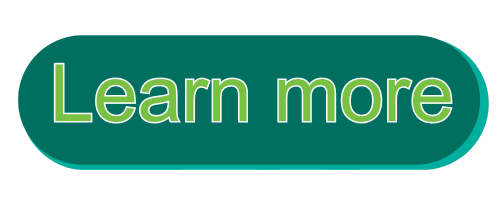 ---