The dental industry has seen significant transformations over the past few years, driven by the consolidation of group practices. In this blog, we will explore the concept of DSO growth and delve into two primary strategies: de novo and acquisition. Understanding these strategies is crucial for dental professionals looking to adapt and thrive in this evolving landscape.
The Rise of Dental Practice Consolidation
Dental practice consolidation refers to the trend of dental practices and groups of practices merging or being acquired by larger dental service organizations (DSOs). This phenomenon has gained momentum over the past decade due to various factors:
Economic Efficiency: DSOs can leverage economies of scale to reduce operational costs, negotiate better contracts with suppliers, and invest in advanced technology and marketing.
Access to Capital: Consolidation allows DSOs to access capital more readily, enabling them to expand and improve infrastructure, hire top talent, and invest in modern equipment.
Streamlined Management: DSOs often provide centralized management services, which relieve dentists of administrative burdens, allowing them to focus on patient care.
Competitive Advantage: DSOs can provide a broader range of services and compete effectively against standalone practices.
De Novo Strategy
Starting a new dental practice, known as "de novo," is a strategy where a DSO opens new clinics from scratch. When choosing the de novo path, it is crucial to understand your business model. You need to know who your patient is and identify populations in your footprint that offer the greatest probability of success. Key factors of your population include age bands, financial bands, members of households, and access to care options. Consider launching a target market analysis to hone in on your ideal pool of customers. You can also evaluate the native information in your practice management software (PMS), run a patient census through office questionnaires, or hire experts in the field.
There are many advantages to a de novo growth strategy. As a business owner, you have autonomy over the location, branding, culture and practice management. Additionally, this strategy may require a lower initial investment compared to an acquisition. On the contrary, a de novo location can be both challenging and time consuming due to factors such as accumulating your patient base and finding associates and administrative teams who are willing to build a practice from scratch.
Acquisition Strategy
Acquisition growth strategy involves pursuing growth through the purchase of existing dental practices with the aim to integrate them seamlessly into an existing portfolio. This method provides immediate access to an established patient base and ensuring a steady revenue stream. Nevertheless, acquiring a new dental practice is accompanied by some challenges. When a business is acquired, it requires the assimilation of several components including personnel, reputation, organizational culture, financial liabilities, and other pertinent factors, all of which are necessary to integrate with the DSO's existing framework.
Navigating the Landscape 
Business owners wanting to scale to multiple locations should conduct a thoughtful evaluation of the advantages and disadvantages inherent in both de novo and acquisition strategies. Furthermore, it is imperative to align these strategies with your long-term career aspirations and personal preferences. Once you have a plan in place it is important to create an avatar of what your new office should look like, from an acquisition target or de novo "playbook" perspective so that you can have a thoughtful approach to growth.
Many growth-minded dental organizations and owners seek expert guidance in this process. Engaging industry professionals, including financial advisors like Skytale Group, can offer invaluable insights and steer you toward informed decisions that align with your personal and professional goals.
Finally, whether you decide to build a practice from the ground up or acquire an existing one, you must prioritize due diligence. Rigorous scrutiny of all aspects of the venture, from financial health to operational intricacies, is essential to ensure a smooth and prosperous transition.
De novo and acquisition strategies offer significant opportunities for growth for practice owners and as we've discussed, the choice should align with your practice goals, recourses and risk tolerance. Regardless of your approach, staying informed about industry trends and seeking expert guidance is essential to find success in the consolidating landscape.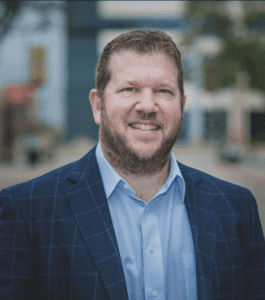 Written by Eric Pastan, Director, Skytale Group. Eric joined the Skytale team with vast, hands-on experience scaling businesses in the dental industry. Leveraging his years of experience building a Dental Services Organization from the ground up, Eric helps business owners strategize during crucial stages of growth to carry out their vision.
Eric created the largest DSO in New England, employing 350 dental professionals across 4 states. A former strategist and COO, he's been intimately involved in every phase of business growth, with expertise in systemization, centralization, purchasing, hiring, M&A, and finance. Get in touch with Skytale Group HERE.
---