DSO Spotlight
Based out of Southern California, Our Best Life Companies is breaking ground on its newest practice location– a former classic car dealership in Granger, Indiana which is being converted into a state-of-the-art, full-service dental facility. Set to open later this summer, Granger Dental and Orthodontics will be the company's first venture outside of its home state.
In recent years there has been a push toward putting the 'service' back in the term 'dental service organization.' In a landscape saturated with group practices and other DSOs, the best way to get ahead is to emphasize not just clinical excellence, but also by perfecting the patient experience and becoming a true part of the community.
F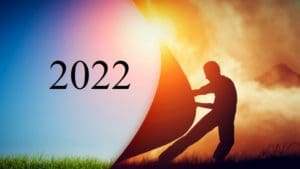 ew companies exemplify this philosophy more than the Los Angeles, California based Our Best Life Companies (OBL) whose mission is: to improve the lives of both their team and the patients they serve. With twelve thriving practices throughout Southern California, the team at OBL has set their sights on bringing their unique mission across state lines.
Co-founded by Marina Hurn and Ronald Abaro, DDS, the group was officially organized as a DSO in 2020. It was featured on Group Dentistry Now's Emerging Groups to Watch list in 2022.
Work on a state of the art, de novo practice in Granger, Indiana is underway with an anticipated opening this summer. This will be the first new location of the company's many planned ventures outside of its home state of California. The new facility is designed with 10 general dentistry treatment rooms plus ten orthodontic suites– making it a one-stop shop for many families in the Granger area.
Granger Dental and Orthodontics will follow Our Best Life Companies' mantra: Best Staff, Best Care, Best Patients. This means providing the highest level of clinical care available by fostering top-down mentorship between associate doctors. It means supporting the staff by offering opportunities for advancement beyond the practice level. It also means supporting and serving the community. The leadership team at Our Better Life Companies is thrilled for the opportunity to bring their people-centered culture into new regions:
"California has been OBL's home base of expansion for purchases and ground-up de novos for the last eight years. To break ground in another state is an OBL first and makes a strong statement that our DSO is strong and committed to tremendous growth! I'm extremely proud of the entire OBL family.

I'm excited to roll out our unique brand of office culture in a new state and serve new patient communities. This opportunity in Granger allows us to share OBL's unique team culture and philosophy with a whole new audience. The best part is we get to grow the OBL family and the opportunity to enrich lives in the process. More exciting news to come." – Ronald Abaro, DDS, FICOI – Chief Medical Officer
OBL is working to change the typical ways of doing dentistry with an approach that's laser-focused on providing the best experience and outcome for patients. For the residents of Granger, Indiana that means the latest and greatest in clinical technology and technique. It means easily accessible scheduling with extra availability for emergencies. It means a world-class team of dental professionals working and training together to deliver the best care possible that is accessible to all families.
Our Best Life Companies didn't get their name by accident! By putting people first and focusing on serving patients, staff, providers, and the communities where they operate, the team at OBL plans to continue expanding and spreading their mission.
OBL's people-centered culture stems from its co-founder's original vision of an organization that creates the best life for its people including promotion and growth from within. To learn more about how they are leading growth through connection and culture, read HERE.
 If you're interested in living your best life as a patient, team
member, or partner, get in touch by visiting obl-management.com
---
Looking for a Job? Looking to Fill a Job? JoinDSO.com can help:Subscribe for free to the most-read and respected
resource for DSO analysis, news & events:Read what our subscribers & advertisers think of us: