Sponsored Content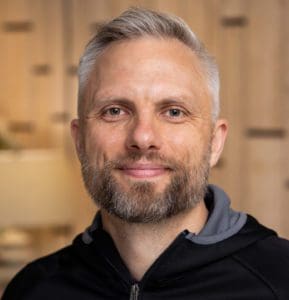 During a recent team meeting, Gary Bird made a comment that would have likely jumped out at any new face on the all-hands Zoom call. Discussing the company's move to a new sales and onboarding process, the founder and CEO of dental marketing powerhouse SMC National wanted to make sure that those listening knew something specific about the promises he makes during a sales pitch.
"We always tell prospective clients that our first priority is the well-being of our team," Gary said. "The clients' needs come after that. And finally, in third place, is our profit margin."
To those schooled in the ethos that the only thing more important than the customer is the bottom line, Gary's perspective may raise questions. But he represents a new approach that is taking hold among forward-thinking entrepreneurs, including those now making waves in the dental business.
The basic principles are simple and start with the observation that a team that feels happy, supported, and respected is going to do better work than one that feels stressed, overtaxed, and taken advantage of. Common sense, yes, but not always common practice, especially within a dental community that even industry insiders will admit is sometimes behind the curve.
What Gary sees, though, is an opportunity to move the dental space forward, in part out of a blunt necessity to adapt and meet the challenges of the moment. In particular, the old problem of how to get enough new patients through the door has been joined by a new one: recruiting.
A decade ago, practice owners may have been able to count on a steady flow of qualified applicants responding to little more than a help-wanted sign or a listing on Indeed. Now, two years into a pandemic that has drastically disrupted the labor market, things are not so simple: dental entrepreneurs in particular face not just a shortage of team members, but job seekers who are increasingly asking for not just a (higher) paycheck, but a company culture that nurtures rather than exploits.
In other words: looking out for your team isn't just a nice thing to do, but a necessity for survival. If you don't prioritize your team members, you may no longer be able to count on filling your open positions.
"At the heart of every business is a question that comes down to culture. Do you have the people to do what you need to do and can you keep them happy?" At SMC, Gary is building a case that putting team well-being first doesn't just lead to an uptick of smiley-face emojis in the company Slack channel, but quantifiable, measurable success.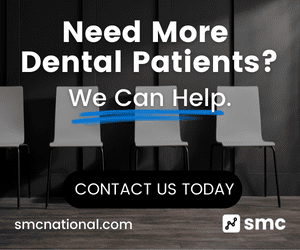 For SMC, that success has included a spot on the latest INC 5000 list, along with an annual revenue that has quadrupled since 2019 and a long list of happy clients and partners that reads like a who's who in the dental world. In an interview, Gary attributed those accomplishments to what may sound like a paradox: a relentless focus on helping clients define clear, specific results that they want to work towards combined with a steadfast dedication to staying in the process rather than chasing the momentary high of achieving a specific goal.
Many practice owners, Gary mentioned, come to marketing companies like SMC looking for things like a new website, help with social media, or a logo refresh. What really matters though, is something else entirely: the number of new patients coming through the door (or high-quality recruits asking for interviews). So helping the client figure out exactly what they want those numbers to look like is the first half of his formula.
The SMC process includes a heavy emphasis on measurables. Taking a cue from Silicon Valley, the company has developed a unique data collection app that gives its team and each client access to that client's marketing data in real-time. SMC clients can expect better than elaborate monthly reports listing slippery stats like page view and numbers. Instead, they can simply open the app to reveal a concrete trail of useful information that lays out each step of the marketing funnel, including new patient numbers. If the numbers don't add up, SMC's marketing managers can quickly identify the problem area and make adjustments.
It all comes together, though, because of the other half of the process: creating an environment where SMC team members genuinely want to do great work. In addition to building a company culture centered on empowering core values like ownership, proactivity, and self-awareness — and a zany sense of humor that even filters into corporate documents — SMC takes concrete steps to improve team quality of life. The company is all-remote, offers flexible work options, and gives all full-time team members two Fridays off each month.
Gary is so confident in his team and their ability to keep clients happy that he has borrowed another tech-industry trend: the subscription business model. Practices that hire SMC to run their marketing or recruiting don't sign long-term contracts. Instead, they pay a flat-fee monthly subscription (the company offers several tiers of service) much like Netflix or Disney+. If the client decides to move on, they can cancel their subscription at any time — a balm for business owners used to navigating marketing deals that seem to stick long past their sell-by date.
Gary says, "We really go the extra mile to take care of our team, so they do the same for our clients. Obviously, that's not always easy, especially right now, with everything that is going on in the world. But overall, we believe that's a winning recipe for all parties involved."
---
Looking for a Job? Looking to Fill a Job? JoinDSO.com can help:Subscribe for free to the most-read and respected
resource for DSO analysis, news & events:Read what our subscribers & advertisers think of us: