Written by Marisa Dolce RDH, BS
October brings with it the celebration of National Dental Hygiene Month, a time to honor and appreciate the invaluable contributions of dental hygienists to the field of healthcare. As someone who has dedicated a lifetime to this profession, I have had the privilege of witnessing its remarkable growth and evolution.
Clinical
Dental hygienists play a vital role in dental practices, acting as ambassadors for oral health. They build meaningful patient relationships, support recommended treatments, and serve as advocates for their patients, which is fundamental to the success of any dental practice.
Today, being a dental hygienist offers a wealth of opportunities. Compensation is at an all-time high, and the demand for hygienists continues to rise. This increased demand allows hygienists to be discerning in choosing positions and settings that align best with their career goals and personal preferences.
Moreover, the proliferation of DSOs is a positive trend in the field. These organizations recognize the value of dental hygiene and often provide more than just competitive pay and benefits. They prioritize professional development and job satisfaction, helping to reduce burnout among hygienists.
Working within a DSO setting offers the chance to practice dentistry at a high clinical level, utilizing cutting-edge oral care advancements and equipment. Hygienists can adhere to defined standards of patient care and benefit from the support of trainers, educational programs, and a collaborative environment.
Non-Clinical
Dental hygiene is not limited to clinical practice alone within DSOs. Opportunities exist for hygienists to transition into roles involving mentorship, leadership, and training. These roles may include leading chairside training for new hires or providing ongoing education. Some may even progress to vice president positions overseeing hygiene departments on a national scale. I personally traversed this career path, from a regional hygiene director to a national leadership role, and it only deepened my passion for the dental hygiene profession. As a patient advocate, it allowed me to positively impact the care of thousands.
Operational roles within DSOs are also available for hygienists interested in the administrative aspects of the business. The combination of clinical expertise and operational knowledge is a valuable asset, allowing hygienists to gain a holistic understanding of dental practice operations.
Another avenue for hygienists is a career in dental hygiene product sales. With a multitude of new hygiene products continually entering the market, these roles often involve education and consultation. Who better to explain these products to hygienists than fellow hygienists? These positions are ideal for those who thrive in a competitive and team-oriented environment, and they may involve exciting travel opportunities to attend trade shows in various cities.
National Dental Hygiene Month is a time to celebrate the achievements and opportunities within the dental hygiene profession. It's an exciting era for dental hygienists, and the future holds promising developments as the profession continues to evolve.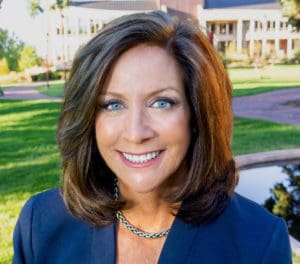 About the author
Marisa Dolce RDH, BS is a hygiene consultant providing strategies for effective clinical program design, hygiene operational systems, training and leadership development as founder at Oral Health Solutions.  Beginning with a formidable career in clinical hygiene, she then advanced to roles as clinical educator, dental sales, and speaker for OraPharma Inc. Marisa then transitioned into the DSO industry in hygiene leadership roles, working in a national capacity at Great Expressions Dental Centers and Mid-Atlantic Dental Partners for a period of 16 years.
Read Marisa's other articles: 
---