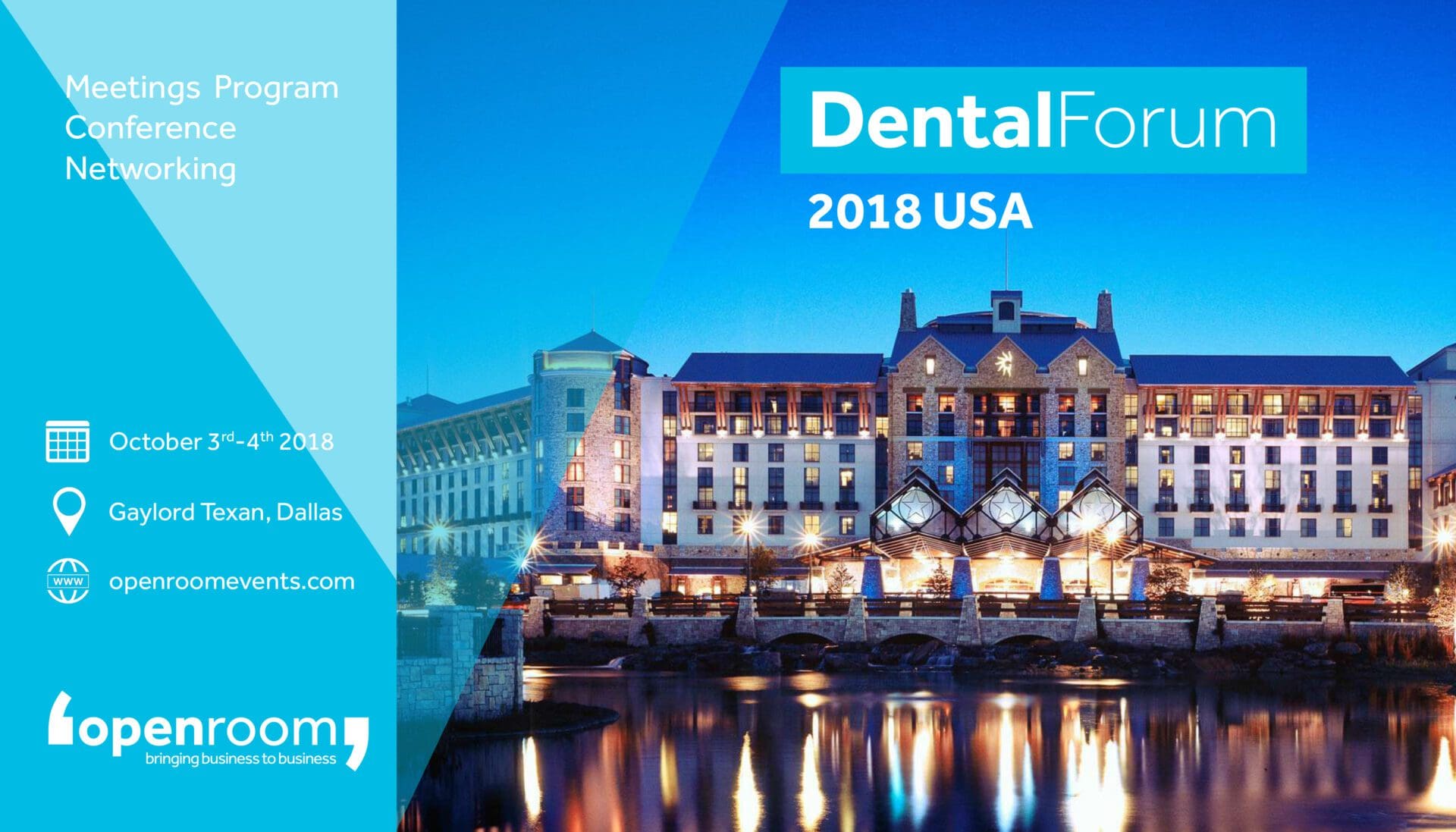 Now in its 3rd year, DentalForum brings together the top DSO's across the states and internationally recognised manufacturers for two days of pre-arranged one-to-one meetings – to engage with new technologies, knowledge-share and build strategic partnerships – conference sessions and informal networking.
Invitation-only, the event creates a powerful business community that is truly unrivalled in an exciting time for American dentistry. To find out if you qualify for one of the complimentary VIP DSO spaces, please contact Jo – jorinde@openroomevents.com. Supplier places are already fully sold out, but if you'd like to get a spot on the waiting-list or jump the queue for the 2019 event do get in touch.
Please contact Jo for event pricing.