As we have demonstrated day in and day out over the past seven years, Group Dentistry Now is committed to the success of DSOs, dental groups, and the people who work for them. As the evolution of group dentistry continues to reshape the dental landscape, we consider the people who work in the DSO industry to be its most invaluable resource.  DSO People shares updates on new hires, promotions and awards.  Here's May's list:
North American Dental Group Taps New Chief Operating Officer, Shawn Blake
Shawn will be tasked with bolstering administrative resources and business strategies to more fully support NADG's field clinical operations and improve patient experiences. Shawn moves into the COO chair from his previous role as NADG's Chief Information Officer (CIO), a role he had held since joining the company in November 2020. Cooper said Shawn will work closely with NADG's Chief Clinical Officer Dr. Frank Nia, a practicing dentist in Atlanta, GA, to achieve the company's operational goal of seamlessly aligning exceptional provider care with sound business approaches which leads to best-in-class oral care. As NADG's CIO, Shawn led all information technology and information security efforts and led a business intelligence team that provided data analysis tools and insights used to inform real-time business decisions. Prior to joining NADG, Shawn held CIO positions at Optum Care and MedExpress and had earlier career stops at Aetna, Coventry Healthcare, Highmark Blue Cross/Blue Shield and Deloitte. NADG, based in Pittsburgh, Pennsylvania, was co-founded in 2008 by Ken Cooper and Dr. Andrew Matta. The group consists of a network of 250+ supported dental practices across 15 states.
Linda Ryan Hired as Director of Clinical Recruitment at Elite Dental Partners
An accomplished and results-oriented dental professional, Linda has proven success leading teams, recruiting dentists, specialists, clinical and office support roles.  A dental veteran, Linda has worked in the DSO industry for over 31 years. She began her career as a purchasing manger at Perfect Teeth. She then moved to Bright Now! Dental where she worked as director of market operations. She spent over 12 years at Pacific Dental Services in various recruitment positions. She worked as the Director of Talent Acquisition at Mid-Atlantic Dental while they were acquiring Perfect Teeth. She is passionate about leading a strong people centric culture and identifying exceptional talent to help Elite Dental Partners exceed their goals for future growth and retention.  Elite provides administrative services to 100+ dental practices throughout the US.
42 North Dental Announces Johnny Khouri as New Chief Operating Officer
For over 12 years, Johnny held operational leadership positions at CVS Health, including Vice President roles in all three main areas of the business – Pharmacy Operations, Retail Operations and Minute Clinic Operations. At 42 North Dental, Johnny will lead an operations team that provides best in class support to all its affiliated dental practices. As a licensed Doctor of Pharmacy (PharmD), Johnny brings a unique understanding of the provider-patient relationship to the leadership role. 42 North Dental currently supports 84 dental practices across 5 states including Connecticut, Maine, Massachusetts, New Hampshire, and New York.
Shanique Gravely Joins DECA Dental Group as the Director of Operations
Prior to joining DECA, Shanique has been in dental for 17 years. She spent ten of those years as a regional manager at Aspen Dental. Shanique has a proven track record of growing sales as a result of establishing and maintaining client relationships, driving revenue and increasing profits. Dr. Sulman Ahmed founded the Dallas-based DECA Dental in 2008 with one location. The DSO has grown to over 100 offices. DECA Dental has been on the Inc. 5000 list of America's fastest-growing privately held companies four times in the past six years.
Ryan Lawson Appointed Vice President of Business Development at Rock Dental Brands
Prior to joining Rock, Ryan was the VP of business development at Sikka Software which is a single API cloud platform with AI and predictive analytics used in the retail healthcare market. He has also worked in business development roles at Dental Care Alliance, Would Care Plus, and Healogics. In 2015, 27 clinics came together to form Rock Dental Brands (RDB). As a multi-specialty dental service organization, RDB strives for practice density within its geographic footprint. Rock Dental Brands was featured on Group Dentistry Now's Emerging Groups to Watch list in 2018. Headquartered in Little Rock, Arkansas, RDB's growth has occurred primarily through affiliation. RDB is branded under the names Rock Family Dental, Westrock Orthodontics, Leap Kids Pediatric Dental, Impact Oral Surgery.
Matt Stigall Promoted to Marketing Director at Benevis
Starting with Benevis over eight years ago, Matt has lead numerous marketing projects and initiatives in their media strategy and call center, providing comprehensive marketing services for multiple nationally-recognized clients. In 2002, their founding dentists envisioned a company that could provide needed dental care to often underserved communities. Headquartered in Atlanta, GA, the DSO operates and supports 160 dental offices in 17 states throughout the country. Benevis now employs more than 3,500 employees and nearly 500 dentists. Over the years, they have grown to over 2 million patient visits per year.
René Bonin Promoted to Chief People Officer at Imagen Dental Partners
René brings 20 years of experience, partnering company culture and organizational effectiveness. As Chief People and Transformation Officer at Vixxo, she led the enterprise strategy, PMO functions, and the people and culture team. With executive VP-level roles globally and domestically, her experience crosses both public company and privately held, ranging from $500M to $4B in annual revenue. Led by CEO, Rezwan Manji, Imagen Dental Partners is a dental partnership organization (DPO) headquartered in Scottsdale, Arizona. They provide their dentists with financial incentives in three ways: getting paid for the dentistry they produce, getting paid for the profitability of their practice, and getting paid a portion of the profitability of Imagen as a whole.  With current operations in Arizona, Georgia, Illinois, Minnesota, South Carolina, Tennessee, and Wisconsin, rapid expansion is planned for 2021.
Craig Alan Becomes Platinum Dental Services Director of Operations
Before joining Platinum Dental Services as a talent acquisition specialist nearly three years ago, Craig was a practice partner at Buckner Family Dental in Dallas Texas, office of Dr. Jaime Osorio.  He spent six years there growing the production and collections $1M in the first two years. Since joining Platinum, he has served as an understudy to Vince Dilley, Founder & CEO, supporting 22 offices, and recruiting g over 35 providers in 18 months. Headquartered in West Jordan, UT, the group was founded in 2012, the group was featured on Group Dentistry Now's Emerging Groups to Watch list in 2021. Platinum's goals for 2021 are adding an additional $5 million in revenue through acquisitions, and to see 86% growth across their organization as a whole.  Their long-term growth plan for the next five years is 20%+ growth year-over-year through more acquisitions.
Rosalinda Olague of Pacific Dental Services is Reappointed to the Dental Board of California
Appointed by Governor Newson, Rosalinda has served on the board since 2018. This position does not require Senate confirmation. As senior manager of dental assistant strategy and university relations at Pacific Dental Services since 2021,  she has held multiple positions since 2008, including dental assistant extern, dental assistant, registered dental assistant, registered lead dental assistant and regional back-office manager of the Southwest Region. She earned a Master of Arts degree in management from the University of Redlands.
Synergy Dental Partners Taps Industry Veterans Brian Dershow and Jim Gochis to Expand Executive Team. Synergy Dental Partners is a group purchasing organization that helps independent dental practitioners save money on the products, supplies, and services.


As chief operating officer, Brian Dershow will oversee daily operations and help increase contributions to practices nationwide. Alongside founders Drs. Mustafa Shah-Khan and Richard Offutt, Dershow will identify new ways to provide value to Synergy members and ensure that the organization runs efficiently. He will advise on strategy and implement systems to improve the overall operation and impact of the company. Dershow brings more than 10 years of experience to Synergy, having served as COO of the largest dental equipment repair and sales franchise in North America. Under his leadership and well-established vendor relationships, the startup organization grew from its infancy to a successful and profitable service company.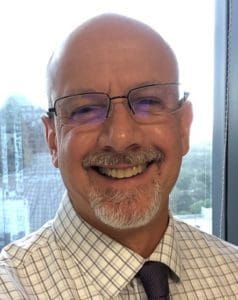 As executive vice president of procurement, a newly created position, Jim Gochis will lead program initiatives, development, and implementation strategies, and will execute value systems to address the product and services needs of the dental practice community. Gochis brings more than 30 years of procurement experience to Synergy. In his most recent position as vice president of procurement for Dental Whale, Gochis oversaw the development of savings programs and protocols for dentists nationwide and in Canada. He specializes in developing procurement strategies, process transformation, and other key areas that drive organizational growth and long-term success.
Endo1 Partners, who was included on Group Dentistry Now's Emerging Groups to Watch list in 2020, was featured in Inc.com, highlighting the dental support industry. It is great to see our industry recognized and represented positively to the larger business world. Normalizing our industry the article stated,"…dental professionals need the same kind of business support that many other dental practices require." The article went on to say that "dental partnership organizations are the next wave in dentistry."
---
GDN's DSO People
– New Hires, Promotions and Awards – Monthly
Please provide any new DSO or dental group hire, recent promotions or employee awards to Group Dentistry Now for consideration. Include a succinct summary of the new hire, person promoted or employee who won the award with award details. Also, provide a headshot or other picture of the individual or group to GDN as well. Email to info@groupdentistrynow.com.
GDN may ask for more information, and from time-to-time, may feature a story which could include an interview, etc. GDN reserves the right to refuse publication of any new hire, promotion or award for any reason.
Read more:
DSO People! New DSO And Dental Group Hires, Promotions & Awards – April 2021
DSO People! New DSO And Dental Group Hires, Promotions & Awards – March 2021
DSO People! New DSO And Dental Group Hires, Promotions & Awards – February 2021
DSO People! New DSO And Dental Group Hires, Promotions & Awards – January 2021
DSO People! New DSO And Dental Group Hires, Promotions & Awards – December 2020
DSO People! New DSO And Dental Group Hires, Promotions & Awards – November 2020
DSO People! New DSO And Dental Group Hires, Promotions & Awards – October 2020
---
Looking for a Job? Looking to Fill a Job? JoinDSO.com can help:Subscribe for free to the most-read and respected
resource for DSO analysis, news & events:Read what our subscribers & advertisers think of us: