Group Dentistry Now is committed to the success of DSOs, dental groups, and the people who work for them. As the evolution of group dentistry continues to reshape the dental landscape, we consider the people who work in the DSO industry to be its most invaluable resource.  DSO People shares updates on new hires, promotions and awards.  Here's June's list:
Tend Names Dr. Chris Salierno as its First-Ever Chief Dental Officer
Dr. Salierno will serve in a strategic and operational leadership role and report directly to founding CEO Doug Hudson. Dr. Salierno will be based out of Tend's New York City hub, with frequent visits to additional markets as the company enters cities nationwide. A New York native, Dr. Salierno started his career as a resident at Stony Brook University Hospital, before quickly beginning his own practice and then embarking on additional career paths as an educator, international lecturer, and the Chief Editor of Dental Economics. He has also served as the National President of the American Student Dental Association and in leadership roles in the American Dental Association, the Suffolk County Dental Society, and more. Launced in October 2019, Tend has grown to over 250 team members across seven locations throughout New York City, serving close to 25,000 members. The company recently closed a Series C fundraise of $125 million with plans to increase its number of studios to 55 over the next 18 months, investing in technology and patient experience and launching a suite of comprehensive services and oral care products. Source: PRNewswire
---
North American Dental Group (NADG) Hires Chief Growth Officer to Bolster Patient Experience
Julie Penn has been hired for the newly created role of chief growth officer. In this position, Julie will be responsible for patient engagement and retention marketing and communication efforts for NADG's network of 250-plus supported dental practices across 15 states. Julie comes to NADG from MedExpress, a leading national urgent care platform, where she most recently was executive vice president, chief strategy and growth officer overseeing marketing, communications, strategy and innovations. During her tenure at MedExpress, Penn held a variety of roles with increasing responsibility focused on creating a best-in-class patient experience. She previously held marketing and brand strategy positions at SmartBuilder and RB and has served as an adjunct marketing professor at West Virginia University. At NADG, Penn will be responsible for facilitating patient awareness and engagement, branding strategy, marketing analytics, field marketing, and communications.

---
Rock Dental Brands Names Kristi Crum its Next CEO
Rock Dental Brands of Little Rock announced Wednesday that Kristi Crum will succeed Co-founder Merritt Dake as its CEO on July 1. Dake is stepping back to pursue a personal calling in the behavioral health industry, according to a news release. He will remain on the board and will continue to serve as a strategic advisor. Kristi joined Rock Dental Brands in March 2019 as the company's chief operating officer. A native of North Little Rock, she started her career as an analyst with Alltel Corp. in Little Rock and spent 18 years with the company through its acquisition by Verizon. She served in a variety of leadership positions at Verizon, including president of the South Central Region and vice president of content operations, before spending a year as chief commercial officer at First Orion. Rock Dental Brands was featured on Group Dentistry Now's Emerging Groups to Watch list in 2018. Headquartered in Little Rock, Arkansas, RDB's growth has occurred primarily through affiliation. RDB is branded under the names Rock Family Dental, Westrock Orthodontics, Leap Kids Pediatric Dental, Impact Oral Surgery. Source: Arkansas Business
---
Guardian Dentistry Partners (GDP) Appoints Two to Key Posts Legal, HR Executives are Latest Additions to Management Team
GDP, a dental partnership network founded in 2018 by a group of passionate dentists and a family office, was featured as an Emerging Dental Groups To Watch In 2020. Guardian has
expanded rapidly and now supports dental entrepreneurs in Florida, Michigan, New Jersey, North Carolina, Pennsylvania, Texas and Virginia.
Chris Carlisle has been named general counsel. In his position, Chris is responsible for overseeing all legal aspects of the business, including
mergers and acquisitions, regulatory and compliance, contracts, as well as insurance. Chris comes to GDP from the Dallas office of the law firm Dykema, where he served as senior counsel in the Corporate Finance practice group. He brings a wealth of experience to GDP, including practicing for four years with Dykema's Dental Services Organizations industry group and serving as in-house counsel for Dean Foods, a food and beverage manufacturer, for five years.
Andrea Garson has been appointed chief people officer.  In her position, Andrea oversees all human resources functions for GDP, including culture, engagement, leadership development and attracting and retaining key talent for the GDP team. During her tenure as VP, HR at Workopolis, then Canada's largest online job board, the company was recognized with numerous awards for its culture and workplace engagement. In addition to Workopolis, she has held key leadership roles at Cardinal Health, Dell Canada and Pepsi Bottling Group. Andrea joins GDP from Breaking Glass Inc., where she has served as president of the HR consulting firm since March 2017.

---
Melanie Strickler Promoted to VP Operations at DentalOne Partners
Melanie began her career in dental as an office manager. After nearly eight years of learning the inner workings of a dental practice, she moved on to work for DentalOne Partners. She has spent the past 12+ years at the DSO in various revenue cycle, market operations and operations roles.  DentalOne Partners has 160 affiliated dental practices in 13 states. It is headquartered in Plano, Texas and is privately held.
---
USOSM Welcomes Two OMS Industry Leaders to Clinical Governance Board and a New Director of Procurement
Headquartered in Irving, Texas, USOSM has partner practices in Texas, Colorado, Georgia, Tennessee, Minnesota, Alabama, Oklahoma, Louisiana, South Carolina, Mississippi and Florida.
Zack McNiel joins the specialty DSO as their new director of procurement. Prior to USOSM, Zack, a servant leader, worked as the director of procurement at Rock Dental Brands. After starting out as an office manager at Rock Dental, Zack quickly worked his was through the ranks. Prior to Rock Dental Brands, Zack worked as a procurement specialist at eMed Healthcare. Watch Zack's Procurement Panel Discussion on GDN's DSDO Study Club.
Gordon Brady, DMD is a partner of and a practicing oral surgeon with Oral Surgery Associates & Dental Implant Centers, a USOSM partner practice with 10 locations and nine surgeons caring for patients in and near Atlanta, Georgia. Dr. Brady earned his DMD from Medical College of Georgia, where he graduated first in his class, and then completed his internship in anesthesiology and his residency in oral and maxillofacial surgery. He is a diplomat of the American Board of Oral and Maxillofacial Surgery, is certified in advanced cardiac life support, and is a member of the American Association of Oral and Maxillofacial Surgeons, American Dental Association, American Dental Society of Anesthesiology and Georgia Society of Oral and Maxillofacial Surgeons.
Vincent E. Montgomery, DMD is a founding partner of and a practicing oral surgeon with Oral and Maxillofacial Associates LLC, a USOSM partner practice with six board-certified surgeons and four locations in Oklahoma, treating patients in Oklahoma City, Edmond, Midwest City and Norman. Dr. Montgomery earned his DMD from Southern Illinois University and completed his residency and fellowship at The University of Oklahoma. Dr. Montgomery specializes in dental implants, corrective jaw surgery, and treating TMJ/TMD disorders, sleep apnea, migraines and headaches. In addition, Dr. Montgomery serves on the board of Delta Dental and is the director of the Red Earth Study Club. Source: Cision PRWeb
---
Shannon Branam Brockway is Appointed Senior Director of Operations at Southern Orthodontic Partners
Shannon began her career as an orthodontic assistant. She then moved into the role of project manager at Carestream Dental. After spending many years as a consultant, she became vice president of operations at Specialty Dental Brands. Southern Orthodontic Partners is a privately held specialty DSO headquartered in Nashville, Tennessee. Founded by Dr. Scott Blackman and Dr. Damon Barbieri, the group is led by John Nelson, CEO, Will Peeples, CFO, Jeremy Garner, CDO, and Adam Altice, COO.
---
Stef (Nelson) Simich Becomes Director of Integrations at DentalOne/Mid-Atlantic/Perfect Teeth
Prior to this promotion at the rapidly growing DSO, Stef worked in operations at DentalOne Partners and as a specialty coordinator at Pacific Dental Services. In 2019, Mid-Atlantic Dental Partners  acquired DentalOne Partners and DentalWorks and in 2018 they acquired Perfect Teeth. They now have 230+ dental practices in CO, TX, PA, and 15 other states. Founded in 2016, the DSO is based in Plymouth Meeting, PA and is led by CEO, Leigh Feenburg.
---
G
ino DeSimone Becomes Chief Growth & Operations Officer at New Hampshire Oral & Maxillofacial Surgery
Gino is a seasoned veteran in the dental industry. He has worked for 3M Oral Health, Straumann Group, Discus Dental, DMD Consortium, as well as for the DSO, ClearChoice Dental Implant Centers where he served as EVP for professional development, leading the division recruiting hiring doctors across the network in over 60 centers and managed semi annual meetings dedicated to clinical and business proficiency. New Hampshire Oral & Maxillofacial Surgery is a surgical dental services organization currently serving New England with intent to expand further through M&A and de novo investments. NHOMS has a 20 year history and strategic outlook to more than double its footprint in short order.
---
Paul Gruensfelder Becomes Vice President of Marketing at Select Dental Management LLC
Previous to joining Select Dental Management, Paul held marketing positions at other dental organizations like Smile Exchange and Eastern Dental Management, Select Dental Management was featured on the Emerging Dental Groups To Watch In 2020 list. The dental partnership organization was founded in February of 2018 by two life-long friends, Elliot Zibel, former institutional investor, and Dr. Jonathan Mason, a 'Top 30 under 30' dentist. The group's goal is to provide a "wow" experience to their patients every time they interact. Select is affiliated with 14 practices providing care to > 50k patients annually.
---
Brandon Rogers, CFO at Verber Dental, Becomes a Partner and Makes Group His Forever Home
Brandon started at Verber as the VP of Finance about a year ago. Before that he worked in finance, procurement, and human resources for various companies in multiple industries. He also owns a golf center in Harrisburg, PA. Based in Camphill, PA, the Verber Dental Group partnership model is comprised of 12 distinct practices working together. Included in the group are Verber Family Dentistry, Verber Advanced Dental Studio, Rother Dental, Fox Dental, Fullem Periodontics and Dental Implants, Capozzi Dental, Noll Family Dentistry, Alfano Oral and Maxillofacial Surgery, Dental Implant Center of PA, Verber Dental Lab, Verber Dental Plan, & Verber Advanced Dental Institute.
---
Dr. Sulman Ahmed Receives Employees' Choice Award for the Top CEOs in 2021
Honoring the Top CEOs in 2021 across North America and parts of Europe, this is Glassdoor's 8th Employees' Choice Awards. Unlike any other workplace award, the Glassdoor Employees' Choice Awards are based on the input of employees who voluntarily provide anonymous feedback by completing a company review about their CEO's leadership, along with insights into their job, work environment and employer over the past year. The list consisted of 100 award winners. Just a month before he was awarded Glassdoor's award, Dr. Ahmed was recognized by Group Dentistry Now as a DSO Influencer.
---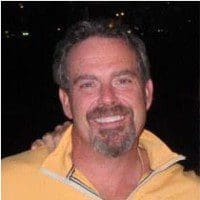 David Roberts Joins dentalcorp as Director of Partnership Development Alberta/Saskatchewan
David has spent 20 years in the dental industry. Most of that time was spent at P&G Oral Health in various sales roles. dentalcorp is Canada's largest network of dental clinics. The DSO has had several recent impressive accomplishments including their new listing (TSX: DNTL) on the Toronto Stock Exchange and becoming the largest healthcare IPO in Canadian history and the largest IPO on the TSX so far this year. Founded in 2011, the group has 460 locations, 7, 770 team members, and 4.2 million annual patient visits.
---
Endodontic Practice Partners Welcomes New Information Technology Director and Controller
Former American Association of Endodontists (AAE) President, Dr. Terryl Propper, DDS, MS, launched the specialty partnership organization, which is based in Nashville. EPP is focused entirely on supporting the unique needs of endodontists. They were featured on Group Dentistry Now when they launched in early 2020.
Mike Kessler brings more than 20 years of experience in leading IT teams in multi-site healthcare business. With an engineering and IT background, Mike has worked for a variety of companies like Delphi Corporation, Indiana University Health Tipton Hospital, Mainstreet and Four County Counseling Center. In his new role, Mike will develop technical roadmaps, business partnerships, and
leadership in not only IT but across the organization.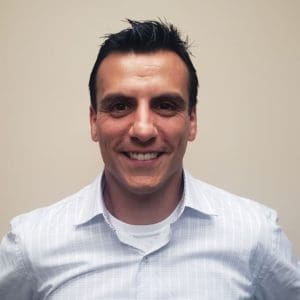 Originally from Argentina, Gonzalo Elorza attended Trevecca Nazarene University in Nashville on a soccer scholarship where he earned an accounting degree and graduated magna cum laude. He recently spent 6.5 years at LifePoint Health where he was working as AVP of Finance Operations. In his new role at EPP, Gonzalo will be leading the accounting functions and assisting our leadership team.
---
GDN's DSO People
– New Hires, Promotions and Awards – Monthly
Please provide any new DSO or dental group hire, recent promotions or employee awards to Group Dentistry Now for consideration. Include a succinct summary of the new hire, person promoted or employee who won the award with award details. Also, provide a headshot or other picture of the individual or group to GDN as well. Email to info@groupdentistrynow.com.
GDN may ask for more information, and from time-to-time, may feature a story which could include an interview, etc. GDN reserves the right to refuse publication of any new hire, promotion or award for any reason.
Read more:
DSO People! New DSO And Dental Group Hires, Promotions & Awards – May 2021
DSO People! New DSO And Dental Group Hires, Promotions & Awards – April 2021
DSO People! New DSO And Dental Group Hires, Promotions & Awards – March 2021
DSO People! New DSO And Dental Group Hires, Promotions & Awards – February 2021
DSO People! New DSO And Dental Group Hires, Promotions & Awards – January 2021
DSO People! New DSO And Dental Group Hires, Promotions & Awards – December 2020
DSO People! New DSO And Dental Group Hires, Promotions & Awards – November 2020
DSO People! New DSO And Dental Group Hires, Promotions & Awards – October 2020
---
Looking for a Job? Looking to Fill a Job? JoinDSO.com can help:Subscribe for free to the most-read and respected
resource for DSO analysis, news & events:Read what our subscribers & advertisers think of us: