Group Dentistry Now is committed to the success of DSOs, dental groups, and the people who work for them. As the evolution of group dentistry continues to reshape the dental landscape, we consider the people who work in the DSO industry to be its most invaluable resource. DSO People shares updates on new hires, promotions and awards. Here's October's list:
Aziza Abed, RDH Becomes VP Enterprise Transformation at GEDC
Aziza began working for a DSO when she was 15 years old on the clinical side. She became involved in the business side of dentistry when she assisted in building the hygiene program at DentalOne Partners. She founded Pure Health Dental Partners in 2018.Great Expressions Dental Centers (GEDC) recently announced its affiliation with Pure Health Dental, a DSO with practices in the greater Cleveland and Akron markets. Aziza Abed was featured in Group Dentistry Now in May, 2018. The article, In The DSO World, Female Executives Are Uncommon, Founders Are Rare. For more information on the acquisition, click HERE.
---
Elite Dental Partners Hires Two New Executives:
Amy D. Stadtherr Joins as Director of Dental Implants and Surgery
Elite Dental Partners, which has 98 locally branded practices in 12 states, announced that Amy D. Stadtherr has joined the company as Director of Dental Implants and Surgery. In this new role for the organization which is headquartered in Chicago, she will support practices as they serve the dental implant needs of patients. Amy comes to Elite Dental Partners with 15 years of experience in the dental industry. She was recently Sr. Territory Sales Manager and a regional Education Ambassador in the Chicago area for 10 years for Zimmer Biomet Dental.

Sarah R. Berman Joins as Vice President, General Counsel
Sarah comes to Elite Dental Partners with 18 years of healthcare law experience both as an in-house counsel and as an associate with private law firms. In addition to her duties as general counsel, Sarah will oversee Compliance and Human Resources. She was most recently General Counsel – Vice President of Legal Services to Generations Healthcare Network, a provider of skilled nursing and rehabilitation services in the Chicago area. Before that she was an associate with Chicago area legal practices Brenner, Ford, Monroe & Scott and Engelberg & Hillison. 

---
MaryAnn Hayes Joins ProSmile as Corporate Financial Manager
MaryAnn has spent the past 15 years as an accounts manager at Allied Dental of NJ. Prior to that she was an office administrator at various dental offices in New Jersey. Headquartered in Toms River, New Jersey, ProSmile consists of over 1200 dentists and healthcare professionals in over 80 locations in New Jersey, Pennsylvania and Maryland. The privately held DSO is led by CEO, Bharat Rana.
---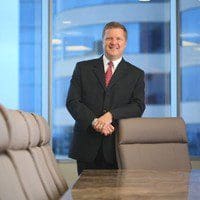 Paul A. Holt joins Western Dental as Executive Vice President, Chief Financial Officer
Paul comes to Western Dental with more than 20 years of experience as a chief financial officer, including 18 years with health care companies that were publicly traded – NextGen Healthcare, Inc. and NantHealth, Inc. – where he helped lead an initial public offering. He has also held financial leadership positions in companies engaged in waste management and recycling, manufacturing and distribution. He began his career in public accounting, where he was a Senior Staff Accountant for McGladrey & Pullen, LLC, now known as RSM US LLP. Western Dental (with its supported affiliates, including Brident Dental & Orthodontics and Vital Smiles) provides accessible, affordable oral health care, serving more than 2.5 million patient visits annually in 343 affiliated offices throughout California, Texas, Arizona, Nevada and Alabama. The DSO is led by Daniel D. Crowley.
---
Suzanne Clark York Announced as Vice President of Communications of the Association of Dental Support Organizations (ADSO)
In her new role, Suzie will serve as a public advocate for DSOs and affiliated dental professionals. She will also lead communications to help ensure the public and other key stakeholders are aware of the benefits of the DSO model, as well as the critical role that dentistry plays in overall health. Prior to joining ADSO, Suzie worked as the Managing Director of Member Services, IT and Marketing at NTEA – The Association for the Work Truck Industry. She has also served in senior level positions at Community Health Network and General Motors. She begins her new role effective immediately. Comprising more than 80 DSO member companies, several association partners, and more than 160 industry partners, the ADSO represents Dental Support Organizations (DSOs) before the public, policymakers and the media. Its members operate in 48 states and provide the highest level of non-clinical support to more than 11,000 dentists across the country as well as in Australia, Canada, and Japan.

---
More DSO People:
DSO People! New DSO And Dental Group Hires, Promotions & Awards – September 2021
DSO People! New DSO And Dental Group Hires, Promotions & Awards – August 2021
DSO People! New DSO And Dental Group Hires, Promotions & Awards – July 2021
DSO People! New DSO And Dental Group Hires, Promotions & Awards – June 2021
DSO People! New DSO And Dental Group Hires, Promotions & Awards – May 2021
DSO People! New DSO And Dental Group Hires, Promotions & Awards – April 2021
DSO People! New DSO And Dental Group Hires, Promotions & Awards – March 2021
DSO People! New DSO And Dental Group Hires, Promotions & Awards – February 2021
DSO People! New DSO And Dental Group Hires, Promotions & Awards – January 2021
DSO People! New DSO And Dental Group Hires, Promotions & Awards – December 2020
DSO People! New DSO And Dental Group Hires, Promotions & Awards – November 2020
DSO People! New DSO And Dental Group Hires, Promotions & Awards – October 2020
---
Looking for a Job? Looking to Fill a Job? JoinDSO.com can help:Subscribe for free to the most-read and respected
resource for DSO analysis, news & events:Read what our subscribers & advertisers think of us: