Group Dentistry Now is committed to the success of DSOs, dental groups, and the people who work for them. As the evolution of group dentistry continues to reshape the dental landscape, we consider the people who work in the DSO industry to be its most invaluable resource. DSO People shares updates on new hires, promotions and awards. Here's November's list:
Winning with Women: Southern Orthodontic Partners Recognizes the Influence of Outstanding Female Partners
Southern Orthodontic Partners has welcomed four new female partners over the last four months, beginning in June 2021 with Dr. Diana Almy of Fredericksburg Orthodontics (Fredericksburg, VA). Most recently, Dr. Mary Kay Becher & Dr. Avery Gil of Mary Kay Becher Orthodontics (Austin, TX) joined SOP – representing the first practice of the platform with exclusively female doctors. Earlier this fall, SOP partnered with Dr. Becky Schreiner of Alizadeh & Schreiner Orthodontics (Chesterfield, MO), who will introduce new perspective to SOP doctor leadership, serving as the first female Board Doctor. In addition to leadership and clinical expertise, each doctor possesses savvy business acumen, leading their practices to achieve impressive growth and profitability.  Southern Orthodontic Partners is trying to amplify female voices in the orthodontic profession through partnerships with resilient female leaders.

---
dentalcorp Announces the Appointment of Jeff Forbes as Chief Technology Officer
As a member of dentalcorp's senior leadership team, Jeff will have end-to-end accountability for the strategy and delivery of the organization's IT operations, and digital technology. He'll work closely across the dentalcorp network to lead the future-state technology roadmap driving patient growth and practice efficiency. dentalcorp is Canada's largest and fastest growing network of dental practices Jeff joins the Canadian DSO from Indigo Books & Music where he led large cross-functional technology teams responsible for digital platforms including the end-to-end enterprise technology portfolio and other business facing applications. Prior to that, he spent a decade at IBM holding a variety of senior roles.
---
Dr. Brian Bishop Joins Kids Dental Brands (KDB) as New Chief Compliance Officer
Dr. Bishop has been a pediatric dentist since 2015. Based in Scottsdale, Arizona and founded in 2002 by Dr. Brad Roberts, KDB is one of the largest Medicaid dentistry providers in the country. The dental group has 25 dental offices and 14 orthodontic offices across 4 states.
---
Imagen Welcomes New Chief Operating Officer, Michael Unton
Before joining Imagen, Michael held positions of increasing responsibility over 14 years with DaVita – an integrated dialysis service provider. He recently served as a Vice President for DaVita's Hospital Services Group, overseeing operations at 115 hospitals to provide acute dialysis and related therapies. As the Chief Operating Officer at Imagen, his role will be to improve operational efficiencies and redesign processes. Michael earned his Master of Business Administration from Kellogg School of Management at Northwestern University and his Bachelor of Science in Chemical Engineering from Rice University. He is active in community organizations in Los Angeles whose mission is to provide hygiene and shelter to those experiencing homelessness.

---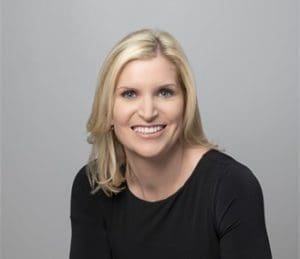 Suzanne Clark York Announced as Vice President of Communications of the Association of Dental Support Organizations (ADSO)
In her new role, Suzie will serve as a public advocate for DSOs and affiliated dental professionals. She will also lead communications to help ensure the public and other key stakeholders are aware of the benefits of the DSO model, as well as the critical role that dentistry plays in overall health. Suzie brings over 20 years of communications and marketing experience to her new role, as she has developed campaigns across multiple industries and environments. Prior to joining ADSO, Suzie worked as the Managing Director of Member Services, IT and Marketing at NTEA – The Association for the Work Truck Industry. She has also served in senior level positions at Community Health Network and General Motors.
---
tab32 Names Three Dental Veterans to Lead Strategic Accounts:
Paul Blocchi, who brings 30 years of experience serving dental industry manufacturers, distributors, and DSOs, and leading major operational restructuring and product launch efforts with key industry brands. A strong believer in designing people focused operations and cultures to deliver powerful client experiences, Blocchi previously served as COO at Villa Sistemi Medicali, VP of Operations at Tristate Dental Supplies & Equipment and VP of Sales & Marketing at Vatech America, where he spearheaded the re-branding and restructuring of the direct business model to a distributor focused model. He also founded and led RushTree, using AI tools to optimize business operations and increase revenues for dental practices and DSOs.
Jim Smit, who has worked in senior dental industry roles for over two decades, most recently as SVP and GM at Dental Innovations Inc, a leading provider of mobile and video solutions helping to connect dentists and patients. Smit brings global expertise in sales leadership, sales enablement, and new market penetration, and previously served as Chief Growth Officer for DMD Consortium, National Director of Professional Development at ClearChoice Dental Implant Centers, and Director of International Sales at SS White Dental.

Erin Norris, a 28-year dental industry veteran with deep experience helping top DSOs to achieve their goals. Norris was previously Strategic Account Manager for Envista Holdings Company, and also spent many years as clinical affairs/academic manager at the life sciences conglomerate Danaher. She brings with her a wealth of clinical knowledge as well as deep expertise spearheading technology rollouts with leading DSOs and customers such as Smile Brands, Heartland Dental, Federal Bureau of Prisons, several universities, Walmart Health, Benevis, and others.
---
Mike Cormier Hired as Business Development Manager at Maine Dental Group
Prior to this position, Mike was general manager at Patterson Dental Supply.
---
 Gen4 Dental Partners Welcomes Bill Walker as the Vice President of Mergers & Acquisitions
---
More DSO People:
DSO People! New DSO And Dental Group Hires, Promotions & Awards – October 2021
DSO People! New DSO And Dental Group Hires, Promotions & Awards – September 2021
DSO People! New DSO And Dental Group Hires, Promotions & Awards – August 2021
DSO People! New DSO And Dental Group Hires, Promotions & Awards – July 2021
DSO People! New DSO And Dental Group Hires, Promotions & Awards – June 2021
DSO People! New DSO And Dental Group Hires, Promotions & Awards – May 2021
DSO People! New DSO And Dental Group Hires, Promotions & Awards – April 2021
DSO People! New DSO And Dental Group Hires, Promotions & Awards – March 2021
DSO People! New DSO And Dental Group Hires, Promotions & Awards – February 2021
DSO People! New DSO And Dental Group Hires, Promotions & Awards – January 2021
DSO People! New DSO And Dental Group Hires, Promotions & Awards – December 2020
DSO People! New DSO And Dental Group Hires, Promotions & Awards – November 2020
DSO People! New DSO And Dental Group Hires, Promotions & Awards – October 2020
---
Looking for a Job? Looking to Fill a Job? JoinDSO.com can help:Subscribe for free to the most-read and respected
resource for DSO analysis, news & events:Read what our subscribers & advertisers think of us: