Group Dentistry Now is committed to the success of DSOs, dental groups, and the people who work for them. As the evolution of group dentistry continues to reshape the dental landscape, we consider the people who work in the DSO industry to be its most invaluable resource. DSO People shares updates on new hires, promotions and awards. Here is March's list:
Tammy Barker is Appointed VP of Operations at Gen4 Dental Partners
Tammy joins the DSO after being VP of Customer Experience at Vyne Dental. Prior to that she was a consultant at Dental Whale. She also worked for Spear Education as the VP, Customer Succes – Practice Growth. Prior to that she worked for over a decade at Henry Schein as a product manager and sales manager. Gen4 is headquartered in Tempe, AZ and is led by CEO Lamonte Jensen and CCO Dr. Mitch Ellingson.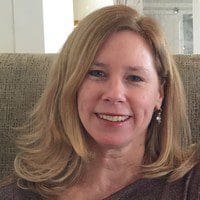 Carrie Ruddy Wins Wisdom Tooth Award
Carrie is Corporate HR Leader at Simply Beautiful Smiles and she recently won the Wisdom Tooth Award for consistently demonstrating commitment and sound judgement,  inspiring trust and reliability, embodying extraordinary service for others in every interaction with her colleagues. She conducts a full scope of HR generalist affairs, benefits administration and payroll for 500+ employees across 30 dental practices in PA and NJ.
Paul Ierardi Becomes New VP of Operations at Heartland Dental
Paul began working at the DSO over a decade ago as a regional administrator. He worked his way up to regional director of operations prior to his latest promotion. Before joining the large group he worked at Lowe's Companies, Inc. and Dick's Sporting Goods. Heartland Dental is the largest DSO in the U.S. It was founded in 1997 by Rick Workman, DMD, who opened his first two dental offices in Effingham, IL. It currently supports more than 2,300 dentists in over 1,500 offices across 38 states.
Angela Michlig Promoted to Senior Compliance Manager at Smile Brands
Angela joined the DSO in 2021 as a clinical programs manager before her promotion. For the past six years she has been a council member at American Dental Assistants Association – Council on Education. An industry veteran, she spent three decades at Midwest Dental as their manager of clinical programs.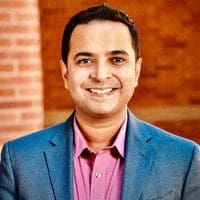 Vikash Jhunjhunwala Joins Western Dental as Senior Vice President of Finance
Vikash comes to Western Dental with more than 20 years of experience in finance and accounting, including 12 years with publicly traded companies Aramark Corporation and Republic Services Inc. Most recently he was Vice President of Finance for Athens Services, an environmental services firm. Western Dental (with its supported affiliates, including Brident Dental & Orthodontics and Vital Smiles) serves three million patient visits annually across 354 offices in California, Texas, Arizona, Alabama and Nevada.
Today's Dental Network (TDN) adds New Members to Executive Team
TDN, a multi-specialty dental practice network and support organization to dental providers in Florida, announced the expansion of its leadership team with the addition of four key executive hires.
Liza Lulay

joined as Chief Human Resources Officer and leads TDN 's HR strategy and function. She is responsible for compensation, benefits, resource & talent retention and acquisition, and the expansion of the HRIS platform.

Elizabeth Szeltner

joined as Chief Financial Officer and leads TDN's financial and operational compliance functions. She is responsible for accounting, revenue cycle management, treasury, sourcing and regulatory compliance.

Shanna Tumbleson

joined as Chief Marketing Officer and leads TDN's marketing strategy and function. She is responsible for patient acquisition and retention, product development, reputation management, public relations, digital strategies and M&A support.

Madeline Fennell

 joined as head of PMO and is responsible for overseeing various mission-critical projects, including the transformation of TDN's system and data infrastructure, laboratory expansion and new member partner onboarding.
Affinity Dental Management Announces New Dental Director
Mariz Tanious, DDS recently joined the DSO. Prior to this she was the Dental Director at Western Dental & Orthodontics. She was also a clinician for a few years at Dr. Derario and Associates. Affinity Dental Management made the Inc. 5000 list three years in a row (2019-2021). The group also made the GDN Emerging Groups to Watch list in 2019. Read HERE. Affinity Dental Management began in 2017 and was founded by an endodontist, Craig Saltzman.
Judi (Granito/Roberts) Golyer Joins OMS360
Judi joins the group which began in 2021 as Director of Operations & Integrations. She has held a myriad of positions at DSOs over the years. Prior to OMS360, Judy was integration manager at Imagen Dental Partners. Prior to that she worked in operations at Benevis and Choice One Dental Partners. Before that she worked in marketing at Coast Dental. Based in Alpharetta, GA, OMS360 brings strategic resources to Oral Maxillofacial Surgery practices.
---
More DSO People:
DSO People! New DSO And Dental Group Hires, Promotions & Awards – February 2022
DSO People! New DSO And Dental Group Hires, Promotions & Awards – January 2022
DSO People! New DSO And Dental Group Hires, Promotions & Awards – December 2021
DSO People! New DSO And Dental Group Hires, Promotions & Awards – November 2021
DSO People! New DSO And Dental Group Hires, Promotions & Awards – October 2021
DSO People! New DSO And Dental Group Hires, Promotions & Awards – September 2021
DSO People! New DSO And Dental Group Hires, Promotions & Awards – August 2021
DSO People! New DSO And Dental Group Hires, Promotions & Awards – July 2021
DSO People! New DSO And Dental Group Hires, Promotions & Awards – June 2021
DSO People! New DSO And Dental Group Hires, Promotions & Awards – May 2021
DSO People! New DSO And Dental Group Hires, Promotions & Awards – April 2021
DSO People! New DSO And Dental Group Hires, Promotions & Awards – March 2021
DSO People! New DSO And Dental Group Hires, Promotions & Awards – February 2021
DSO People! New DSO And Dental Group Hires, Promotions & Awards – January 2021
DSO People! New DSO And Dental Group Hires, Promotions & Awards – December 2020
DSO People! New DSO And Dental Group Hires, Promotions & Awards – November 2020
DSO People! New DSO And Dental Group Hires, Promotions & Awards – October 2020
---
Looking for a Job? Looking to Fill a Job? JoinDSO.com can help:Subscribe for free to the most-read and respected
resource for DSO analysis, news & events:Read what our subscribers & advertisers think of us: