Group Dentistry Now is committed to the success of DSOs, dental groups, and the people who work for them. As the evolution of group dentistry continues to reshape the dental landscape, we consider the people who work in the DSO industry to be its most invaluable resource. DSO People shares updates on new hires, promotions and awards. Here is April's list:
Joe Malzone joins Select Dental Management LLC as Chief Operating Officer.
Joe is an industry veteran having previously worked at WellNow Urgent Care and Aspen Dental. He has been involved in operations training and also new office development.  Select Dental Management has practices covering nine states and Washington D.C.  Select Dental, which was founded in 2018, made Group Dentistry Now's Emerging Dental Groups to Watch in 2020 list.
---
Rebecca Kiddoo Joins Denta365 as Director of Dental Hygiene
Prior to joining the growing DSO, she was a territory manager of hygiene support at Aspen Dental. She worked as an RDH for Aspen for over 12 years before moving to the non-clinical side. Dental365 was on the Emerging Groups to Watch in 2017 list. Listen to the founder, CEO, & director of dentistry, Dr. Scott Asnis, on The Group Dentistry Now Show: The Voice Of The DSO Industry – Episode 47.
---
Chris Kelliher Named Chief Financial Officer of Progressive Dental Concepts, LLC
Progressive Dental Concepts, LLC, the largest locally owned general dentistry group serving Central Pennsylvania, announced that Chris Kelliher has been named Chief Financial Officer for the organization. Most recently as an Executive Consultant, Kelliher focused on working with fast-growing healthcare companies in developing managed services to substantially improve clinical practices and deliver high quality support services while developing platforms for scalable growth through acquisition, organic and de novo strategies. Kelliher replaces Helen Marsteller, who announced her retirement mid-year 2022.
---
Heartland Dental Welcomes Sarah Jackson as Chief Human Resources Officer
Sarah Jackson joins the DSO's senior leadership team under the direction of Pat Bauer, President and CEO. Sarah most recently served as the Chief Human Resources Officer for Isle of Capri Casinos, Inc, a public gaming company, where she led a large network of HR professionals responsible for providing motivation, direction, and guidance to corporate and field senior executives. Prior to Isle of Capri Casinos, Jackson was the president and lead partner at Strategic Collaborative Journeys, LLC. Heartland Dental is the nation's largest dental support organization providing non-clinical, administrative support services. The DSO supports 2,300 doctors in over 1,600 locations across 38 states.
---
Eric Evett Promoted to VP of Practices Services & New Market Development at Bluetree Dental
Prior to this promotion, Eric spent seven years working in various operations roles at Bluetree Dental. Bluetree is a DSO headquartered in Reno, NV. It was founded in 2012 and is a multi-specialty and multi-branded dental group. Bluetree has partners and affiliate practices in Oregon, Washington, Utah, and California. Their primary focus is pediatric dentistry and orthodontics (founded by specialists), but also support several general dentists and oral surgeons. Of their 30 providers, 20 are owners. Bluetree was feature on GDN's Emerging Groups to Watch in 2021 list.
---
Ami Miesner Anderson Joins MINT dentistry as CMO
Prior to joining the DSO, she led the marketing team at Elara Cara, one of the nation's largest providers of home-based care serving over 60,000 patients every day. Before that she worked in marketing at Tenet Healthcare, CEC Entertainment and General Mills. Founded in 2009 by Dr. Field Harrison, MINT is headquartered in Dallas, TX. They are known for their "SEXY TEETH" billboards.
---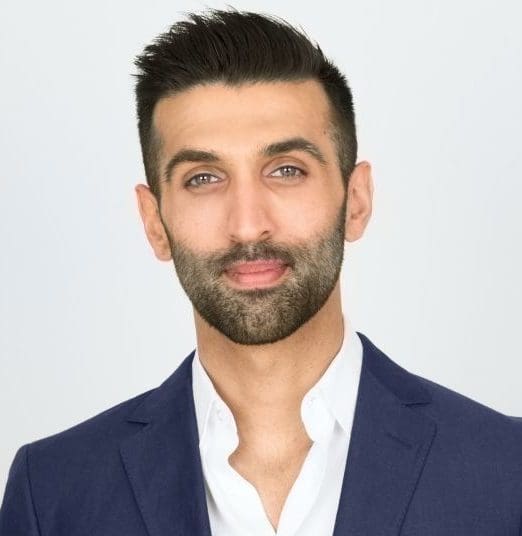 Guy Amini, President, dentalcorp Nominated as one of Canada's Top 40 Under 40
As President of dentalcorp, Guy oversees day-to-day operations. Since joining in 2014, he has been fundamental in working with senior leadership to scale dentalcorp to Canada's largest and fastest growing network of dental practices. Guy has a robust background in mergers and acquisitions, corporate finance and strategic commercial transactions. He holds a Juris Doctor from the University of Toronto, Faculty of Law and an Honours Bachelor of Business Administration from Wilfrid Laurier University.
---
Gen4 Dental Partners Announces Rob Mullins as their New COO
Rob has built exceptional teams in the Midwest, Northeast, and Western US through his leadership roles with Rite Aid. He has inspired teams of 14,000 in 800 locations to break records in company service, clinical outcomes, staffing, acquisitions, and growth. Rob also consistently led Rite Aid in associate satisfaction metrics using hands-on approaches by supporting a positive atmosphere and company culture. Rob was the youngest and first-ever pharmacist to hold the role of SVP of Pharmacy and Retail at Rite Aid. Rob also started an independent consulting and coaching business and co-founded an endeavor to bring leadership development to the outdoors in Montana.
---
Julie Frantsve-Hawley Named 2021 American Association of Public Health Dentistry's President's Award Recipient
Dr. Frantsve-Hawley's passion for improving oral health for all citizens, notably including her leadership of TAG's Oral Care Center for Excellence, contributed to her nomination by AAPHD immediate past president Dr. E. Angeles Martinez Mier, DDS, MSD, Ph.D., for her impact on the organization and industry. In her role as executive director for the first-of-its-kind TAG Oral Care Center, Dr. Frantsve-Hawley provides strategic guidance for the care and training hub – establishing long-range goals, strategies, plans, and policies to enhance a best-in-class experience for patients. The 25,000 sq. ft. clinical facility is set to open in the summer of 2022 and will offer patients access to state-of-the-art dental care at no cost to underserved Illinois residents. Dr. Frantsve-Hawley will work closely with community partners in Chicago and more broadly across Illinois, along with the clinical staff at the TAG Oral Care Center who will serve an estimated 2,500 qualifying patients each year.
Dr. Sundeep Rawal Awarded University of Florida's 40 Under 40
Dr. Rawal supports nearly 1,000 independently owned dental offices across the Aspen Dental network, ensuring doctors and teams are equipped with the latest clinical techniques and technology to treat patients with dental implant therapies. Dr. Rawal's commitment to training doctors has made Aspen Dental one of the foremost leaders in dental implants, earning the company a Brandon Hall Group Excellence in Learning Gold Award for Best Use of a Blended Learning Program in 2020. Dr. Rawal participated in a seven-year accelerated dental program at the University of Florida, earning a Bachelor of Science in Microbiology and Cell Science with a minor in Business Administration in 2003, followed by the completion of his DMD in 2006.
---
U.S. Oral Surgery Management Makes Personnel Announcements:
Carter Gardner is promoted to senior financial analyst, Prior to joining USOSM, Carter worked at Mercer as a senior data analyst. He has been with USOSM for a little over a year.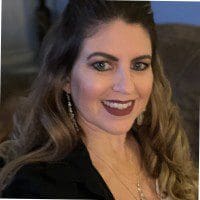 Natalie Fox, MBA, becomes human resources director. Prior to joining the specialty DSO Natalie worked for EssilorLuxottica as their HR director.
Jade Vardeman joins the group as director of surgeon recruitment. Prior to joining the team, Jade worked for nearly a decade in recruitment at NorthStar Anesthesia.
---
More DSO People:
DSO People! New DSO And Dental Group Hires, Promotions & Awards – March 2022
DSO People! New DSO And Dental Group Hires, Promotions & Awards – February 2022
DSO People! New DSO And Dental Group Hires, Promotions & Awards – January 2022
DSO People! New DSO And Dental Group Hires, Promotions & Awards – December 2021
DSO People! New DSO And Dental Group Hires, Promotions & Awards – November 2021
DSO People! New DSO And Dental Group Hires, Promotions & Awards – October 2021
DSO People! New DSO And Dental Group Hires, Promotions & Awards – September 2021
DSO People! New DSO And Dental Group Hires, Promotions & Awards – August 2021
DSO People! New DSO And Dental Group Hires, Promotions & Awards – July 2021
DSO People! New DSO And Dental Group Hires, Promotions & Awards – June 2021
DSO People! New DSO And Dental Group Hires, Promotions & Awards – May 2021
DSO People! New DSO And Dental Group Hires, Promotions & Awards – April 2021
DSO People! New DSO And Dental Group Hires, Promotions & Awards – March 2021
DSO People! New DSO And Dental Group Hires, Promotions & Awards – February 2021
DSO People! New DSO And Dental Group Hires, Promotions & Awards – January 2021
DSO People! New DSO And Dental Group Hires, Promotions & Awards – December 2020
DSO People! New DSO And Dental Group Hires, Promotions & Awards – November 2020
DSO People! New DSO And Dental Group Hires, Promotions & Awards – October 2020
---
Looking for a Job? Looking to Fill a Job? JoinDSO.com can help:Subscribe for free to the most-read and respected
resource for DSO analysis, news & events:Read what our subscribers & advertisers think of us: