Group Dentistry Now is committed to the success of DSOs, dental groups, and the people who work for them. As the evolution of group dentistry continues to reshape the dental landscape, we consider the people who work in the DSO industry to be its most invaluable resource. DSO People shares updates on new hires, promotions and awards. Here is October's list:
---
Heartland Dental Appoints Kirsty Leyland as Chief HR Officer
Kirsty joins Heartland Dental senior leadership team under the direction of Pat Bauer, President and CEO. She brings more than 20 years of HR experience. She has led global HR transformations and large HR shared services organizations, with a strong focus on operations and organizational change initiatives from the dental industry and beyond. She most recently served as the chief human resources officer at Compassus, which provides a continuum of home-based healthcare services. Prior to Compassus, Kirsty also spent time as chief human resources officer at ClearChoice Dental Implant Centers.
---
MINT Dentistry Announces New Chief Human Resources Officer 
The Portfolio of MINT orthodontics, PURE Oral Surgery, PURE Dental Assistant Academy, AMEN Church, and MINT dentistry, announces Marion C. Terrell, II will oversee company HR function as MINT dentistry continues its expansion plan to open office locations in most major cities nationwide. With over 25 years of experience and leadership roles in several billion-dollar companies, Marion Terrell will bring expertise in the areas of Learning and Development, Talent Acquisition, Diversity and Inclusion, and HR Operations to further company growth. As the former CHRO and Chief Diversity & Inclusion Officer for Flagship Facility Services, Marion Terrell received national recognition from Ragan Communications for maintaining high touch employee engagement during COVID and scaling the company's first national diversity, equity, inclusion and belonging (DEIB) strategy.
---
Christin Lisenby Becomes VP of Field Operations at Lightwave Dental
Christin began her career in dental as a dental assistant at Northcutt Dental. She then became a dental hygienist. She moved into the role of director of operations for Northcutt for five years before becoming their president and COO. Based in Woodbridge, VA, Lightwave has an alliance of dental practice partners across the Mid-Atlantic. The DSO was founded in 2016 and is headquartered in Woodbridge, Virginia. They currently have 77 locations with annual practice growth of 10%.
---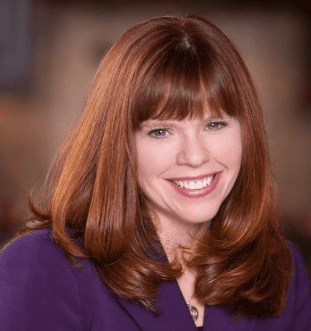 Phase 1 Equity DSO Appoints Kristen Cusack as the New CEO
With more than 25 years of experience in multi-site healthcare, Kristen has spent her career leading high-performing teams and implementing successful growth strategies. As an executive-level leader for the past 15 years, her experience spans large and small organizations in multiple healthcare service sectors, including Golden Living, Adeptus Health, and AccentCare.  Created by a team of orthodontists, pediatric dentists, private equity, and management consulting professionals, Phase 1 Equity shares the inside world of private equity with doctor members to optimize EBITDA.
---
Hero Practice Services Hire New VP of Recruiting
Dental industry veteran, Joe Kolligian, joins the DSO. He has worked in various aspects of recruiting at DSOs like Lumio Dental, Smile Design Dentistry, Abundant Dental Care and Pacific Dental Services. Dr. Ronald Montano, DDS is the founder of Hero Practice Services and opened his first practice in 2004. In 2007, the first locations were opened in Greeley, CO and Wichita, KS. Then in 2008, they expanded to Spokane, Baltimore and Washington, DC. In 2014, four additional locations were acquired on the East Coast and in 2016, six de novo practices opened in Colorado and Kansas. In February of 2015 Hero Practice Services was acquired by Silver Oak Services Partners.
---
Rick Sisk joins Gen4 Dental Partners as the Director of Procurement
Rick is responsible for helping the DSO's partners obtain the necessary supplies and equipment. Prior to joining our team, Rick spent his entire career working in various parts of the supply chain, including holding the role of director of procurement at Rock Dental Brands.  He was also recently appointed one of Arkansas' 20 in their 20s for leaders within the state. Gen4 Dental Partners was founded in 2020 and is headquartered in Tempe, AZ.  The group recently held its first annual 4Front, the 2022 Gen4 Symposium for its dentist partners and team members. Their practices are non-branded.
---
APZME Dental Sleep Partners Announces Chief Implementation Officer 
APZME Dental Sleep Partners, a provider of dental sleep medicine practice management and partnership solutions, announced the promotion of Dr. Jeffrey Harrison to Chief Implementation Officer (CIO). Dr. Harrison will manage new practice partnerships, training and onboarding as well as oversees the launch of APZME de novo practice locations in Florida, Georgia, Texas, Nevada, California, and other states. Dr. Harrison also serves as the National Clinical Director for Sleep Group Solutions and oversees hundreds of dental offices implementing Dental Sleep Medicine for Sleep Apnea and Snoring. APZME Goal is to have over 25 locations by year-end 2023 some will be de novos and some will be acquired and partnered with DSM providers.
---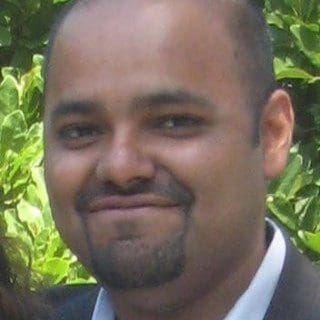 Bright Direction Dental (BDD) Announces Nisheeth Singh as CEO
Mr. Singh joined BDD as Chief Operating Officer in late 2020. He will be responsible for overseeing the continued growth of BDD. In his time as COO, Singh led numerous foundational initiatives, including helping create BDD's mission and core values and working with the leadership team to build a scalable support platform. He has also contributed to driving the organization's rapid growth, doubling in size in each of the last two years. BDD is a Chicago-based DSO with 20 partner dental practices in Illinois, Indiana, Michigan, Ohio, and Missouri.
---

Don Trabulsy Becomes Chief Operating Officer at Planet Smile Partners
Don has spent over the past decade in the DSO space. Prior to joining Planet Smile Partners, he was COO at Marquee Dental Partners. Prior to that he worked in a multitude of operations positions at Great Expressions Dental Centers. Founded by experienced dentists, orthodontists, and former DSO executives, Planet Smile Partners' mission is to partner with pediatric dentists and orthodontists who share its values and aspire to become part of a leading Northeast DSO. They currently have five locations in New York. They are headquartered in Hastings-On-Hudson, NY.
---
U.S.O.S.M. Names Erik Pahl General Counsel, Chief Compliance Officer.
U.S. Oral Surgery Management (USOSM) – a specialty management services company that exclusively serves oral and maxillofacial surgeons – has hired Erik Pahl as general counsel and chief compliance officer. In this role, he will be responsible for all legal and compliance matters that concern USOSM and its partner practices. Erik is a business-oriented executive with more than 20 years of in-house healthcare experience. Most recently, Erik was the general counsel and chief compliance officer for Summus Healthcare and Prime DataQ Health. USOSM has the largest and fastest growing network of oral and maxillofacial surgeons nationwide. Headquartered in Irving, Texas, USOSM has partner practices spanning 21 states

---
Stephanie Salvator Becomes Senior Director, Orthodontics at Tend
Prior to joining Tend, Stephanie held various positions at Hero Practice Services including, senior director of procurement and senior director of orthodontic operations. Before that she worked in operations for D4C Dental Brands, Inc. Tend is headquartered in Nashville, Tennessee and was founded in 2018. The emerging dental group currently has a total of 23 locations in Atlanta, New York City, Boston, Washington DC, and Nashville. The group is led by Doug Hudson, Founder & CEO.
---
Park Dental's Brian Delgado is Promoted
Brian is now senior director of marketing. Prior to this position he was the marketing manager.  The DSO is headquartered in Minnesota and was founded in 1972 by Dr. Greg Swenson and Dr. "Bud" Murn. Park Dental expanded from 3 to 17 locations in the 1980s, and by 1999, grew to over 100 doctors practicing at 27 general dentistry locations and 4 specialty locations. The group now has over 50 practice locations throughout the Twin Cities, greater Minnesota and Western Wisconsin.  2022 marks their 50th Anniversary.
---
Elevate Dental Partners Hires Jenny Organista as Director of Revenue Cycle Operations
Prior to Elevate, Jenny worked at Underbite Dental Management for just under four years. She was their managing director & VP of revenue cycle operations and the clinical operations administrator. Elevate was founded in 2018 and is headquartered in Denver, CO. The group was co-founded by Doug Daniels and Matt Hendrick.
---
Trina McNeal Joins Positive Impact Dental Alliance as a Director of Revenue.
Positive Impact Dental Alliance is headquartered in Oklahoma and was founded by Dr. Loren Israelsen in 2018.  The consider themselves to be a dentist support organization. Prior to joining Positive Impact, Trina worked as an operations manager for eAssist Dental Solutions.
---
More DSO People:
DSO People! New DSO And Dental Group Hires, Promotions & Awards – September 2022
DSO People! New DSO And Dental Group Hires, Promotions & Awards – August 2022
DSO People! New DSO And Dental Group Hires, Promotions & Awards – July 2022
DSO People! New DSO And Dental Group Hires, Promotions & Awards – June 2022
DSO People! New DSO And Dental Group Hires, Promotions & Awards – May 2022
DSO People! New DSO And Dental Group Hires, Promotions & Awards – April 2022
DSO People! New DSO And Dental Group Hires, Promotions & Awards – March 2022
DSO People! New DSO And Dental Group Hires, Promotions & Awards – February 2022
DSO People! New DSO And Dental Group Hires, Promotions & Awards – January 2022
DSO People! New DSO And Dental Group Hires, Promotions & Awards – December 2021
DSO People! New DSO And Dental Group Hires, Promotions & Awards – November 2021
DSO People! New DSO And Dental Group Hires, Promotions & Awards – October 2021
DSO People! New DSO And Dental Group Hires, Promotions & Awards – September 2021
DSO People! New DSO And Dental Group Hires, Promotions & Awards – August 2021
DSO People! New DSO And Dental Group Hires, Promotions & Awards – July 2021
DSO People! New DSO And Dental Group Hires, Promotions & Awards – June 2021
DSO People! New DSO And Dental Group Hires, Promotions & Awards – May 2021
DSO People! New DSO And Dental Group Hires, Promotions & Awards – April 2021
DSO People! New DSO And Dental Group Hires, Promotions & Awards – March 2021
DSO People! New DSO And Dental Group Hires, Promotions & Awards – February 2021
DSO People! New DSO And Dental Group Hires, Promotions & Awards – January 2021
DSO People! New DSO And Dental Group Hires, Promotions & Awards – December 2020
DSO People! New DSO And Dental Group Hires, Promotions & Awards – November 2020
DSO People! New DSO And Dental Group Hires, Promotions & Awards – October 2020
---