Group Dentistry Now is committed to the success of DSOs, dental groups, and the people who work for them. As the evolution of group dentistry continues to reshape the dental landscape, we consider the people who work in the DSO industry to be its most invaluable resource. DSO People shares updates on new hires, promotions and awards. Here is December's list:
Gen4 Welcomes Globally Recognized Cosmetic Dentist, Dr. Bill Dorfman.  Dr. Bill Dorfman, DDS, is a top Hollywood cosmetic and general dentist, world-renowned lecturer, and author of NY Times bestsellers The Smile Guide and Billion Dollar Smile. Affectionately known as "America's Dentist," Dr. Dorfman's practice, Century City Aesthetic Dentistry in Los Angeles, CA, will now be supported by Gen4 Dental Partners. Gen4 is led by Lamonte Jensen and Dr. Mitch Ellingson. At only 21 months old, Gen4 now has 76 locations in 10 states with 50 dentist partners and more than 1,300 employees. 
---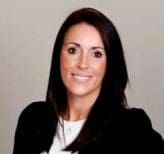 SALT Dental Collective welcomes Barbara Kendall to the growing DSO as their new VP of Integration. She will be responsible for coordinating all aspects of new partner practice integration, including pre-acquisition diligence support, stakeholder relationship building, post-close action items, and direct project management directly or via coordination with other senior leaders. Barbara previously worked for Perfect Teeth in various operations leadership roles, responsible for 97+ locations. Prior to that she was regional operations manager at Pacific Dental Services.
---

---
Bobby Cox Joins Frontline Dental Implant Specialists as new VP of Infrastructure. Prior to joining the new group, Bobby was assistant VP of IT infrastructure at US assure.  He has also worked in infrastructure management and systems engineering at Perfect Teeth and Great Expressions Dental Centers. Frontline Dental Implant Specialists is a dental implant partnership network. It was founded in 2022 and is headquartered in Dallas, Texas. Frontline is led by CEO, Leigh Feenburg.
---
Lorri Detrick is Promoted to President and Chief Operations Officer at Riccobene Associates Family Dentistry. Prior to the promotion, Lorri was the COO. She has also held operations leadership roles at Access Dental Services and Horizon West Healthcare. Riccobene was founded in 2000 as a single practice in Selma, NC. Since then, founder and CEO, Dr. Michael Riccobene, has grown the company through de novo additions and acquisition of single and group practices. They are one of the fastest growing multi-specialty dental practices in the Triangle and were recognized as an 'Emerging Group to Watch' in 2022.
---
Gregg Worrell Becomes Business Director at Legacy DSO. In his role, Gregg will focus on streamlining processes to help maximize productivity. He has over 26 years' experience in operational management and has been in the dental world for nearly nine years. He believes in building great teams through training, development, and support. Legacy DSO was founded in 2018 and is headquartered in Hanover, MA. They have four locations serving communities in Massachusetts.
---
United Dental Corporation Announces New Board and Leadership Team. The following leadership changes are intended to help guide the company through its early growth phase. Jesse Rodriguez, Dr. Nitin Doshi, and Amit Chokshi will join UDC Board of Managers. The Board unanimously appointed Amit Chokshi as President. Erik Halvorssen will transition from President to a Board Observer. Dr. Ray Khouri is UDC's Founder and Executive Chairman.
Dr.

Nitin Doshi

 has an extensive career as an investor and entrepreneur. Dr Doshi currently serves as the Founder of National Dental, a 

New York

-based DSO, as well as a Board member of Global Dental Services, a 

Mauritius

-based holding company that owns Clove Dental, one of the largest operators of dental clinics in 

India

.
Jesse Rodriguez has experience in leadership roles, including finance, technology and metals and mining sectors. His finance experience spans 20+ years in M&A and principal investing covering

the United States

, 

Europe

, 

Asia

 and 

Latin America

in a variety of industry sectors.

Amit Chokshi

 is the Chief Investment Officer for Doshi Capital Partners ("DCP"), the family office of Drs Nitin and 

Leena Doshi

. He plays a leading role in directing DCP's investments across public and private opportunities and assumes Board-level responsibilities for various investments when necessary.
---
Smile Brands Recognized by Comparably for Best Company Culture and Best CEO. Smile Brands provides business support services to over 650 affiliated offices across 30 states. CEO, Steven C. Bilt, co-founded Smile Brands in 1998 with the mission to deliver Smiles for Everyone®. Comparably is a workplace culture and corporate brand reputation platform with over 20 million anonymous ratings on 80,000 companies. Comparably Awards are derived from sentiment ratings anonymously provided by employees about their workplaces in multiple categories on Comparably.com during a 12-month period. Winners are then determined based on 20 core culture metrics, ranging from work-life balance and environment to compensation and career growth.
---
Dr. Christopher Ho Joins Impression Dental Group as Chief Dental Officer and Board Member. Prior to joining the Australian DSO, Dr. Ho was founder and principal at the Institute for Dental Implants and was founder and principal at Dentistry by Design Sydney, Australia. The group launched in October 2022 after the merger of key dental brands Totally Smiles and About Smiles Dental Centres. Impression Dental Group is headquartered in Melbourne, Victoria and is led by Mark O'Brien, CEO.
Dr. Aodhan Docherty Becomes Chief Education Officer & Alt Board Member at Impression Dental Group.  In his new role, Dr. Docherty will provide training to the dentists within the group. Prior to undertaking this position, he was a practicing clinician and owner of five About Smiles Dental Centres, headquartered in Zetland, New South Wales, and its extensive network of practices. He has also been a WhiteGlo Ambassador.
---
Meagan Troini, RDH, Joins dentalcorp as Director, of Associate Recruitment. Prior to joining the Canadian DSO, Meagan was a senior territory manager at Straumann Group. She has over 22 years of both direct and indirect in office dental experience. dentalcorp is Canada's largest network of dental practices with 538+ locations across Canada, 8,450+ team member and 4.5 million+ annual patient visits. The group was founded in 2011 and is headquartered in Toronto, Ontario. Graham Rosenberg is dentalcorp's CEO.
---
Kristin Ornstein Named Chief Legal Officer for Women in DSO. Kristin is an associate at Dykema where she advises private equity sponsors, venture capital firms, and established businesses in connection with middle and upper-market corporate transactions in highly regulated industries. While serving as chief legal officer of Women in DSO (WinDSO), Kristin will oversee and participate in legal review, planning, and development of WinDSO member and committee programs. 
---
DSO People is sponsored by Fidler and Associates, the premier executive search firm in the DSO industry and proud partner of Group Dentistry Now. From startup and emerging groups to large, private equity backed organizations Fidler and Associates reputation and experience are unmatched within the industry. Whether you are looking to hire an executive or looking for a new career, please contact Fidler and Associates to discuss your next steps at www.fidlerandassociates.com.

---
---
More DSO People:
DSO People! New DSO And Dental Group Hires, Promotions & Awards – November 2022
DSO People! New DSO And Dental Group Hires, Promotions & Awards – October 2022
DSO People! New DSO And Dental Group Hires, Promotions & Awards – September 2022
DSO People! New DSO And Dental Group Hires, Promotions & Awards – August 2022
DSO People! New DSO And Dental Group Hires, Promotions & Awards – July 2022
DSO People! New DSO And Dental Group Hires, Promotions & Awards – June 2022
DSO People! New DSO And Dental Group Hires, Promotions & Awards – May 2022
DSO People! New DSO And Dental Group Hires, Promotions & Awards – April 2022
DSO People! New DSO And Dental Group Hires, Promotions & Awards – March 2022
DSO People! New DSO And Dental Group Hires, Promotions & Awards – February 2022
DSO People! New DSO And Dental Group Hires, Promotions & Awards – January 2022
DSO People! New DSO And Dental Group Hires, Promotions & Awards – December 2021
DSO People! New DSO And Dental Group Hires, Promotions & Awards – November 2021
DSO People! New DSO And Dental Group Hires, Promotions & Awards – October 2021
DSO People! New DSO And Dental Group Hires, Promotions & Awards – September 2021
DSO People! New DSO And Dental Group Hires, Promotions & Awards – August 2021
DSO People! New DSO And Dental Group Hires, Promotions & Awards – July 2021
DSO People! New DSO And Dental Group Hires, Promotions & Awards – June 2021
DSO People! New DSO And Dental Group Hires, Promotions & Awards – May 2021
DSO People! New DSO And Dental Group Hires, Promotions & Awards – April 2021
DSO People! New DSO And Dental Group Hires, Promotions & Awards – March 2021
DSO People! New DSO And Dental Group Hires, Promotions & Awards – February 2021
DSO People! New DSO And Dental Group Hires, Promotions & Awards – January 2021
DSO People! New DSO And Dental Group Hires, Promotions & Awards – December 2020
DSO People! New DSO And Dental Group Hires, Promotions & Awards – November 2020
DSO People! New DSO And Dental Group Hires, Promotions & Awards – October 2020