Women continue to increase their presence in C-suite and executive roles within DSOs and dental groups. Yet again this month, women make up a majority of the list.
Group Dentistry Now is committed to the success of DSOs, dental groups, and the people who work for them. As the evolution of group dentistry continues to reshape the dental landscape, we consider the people who work in the DSO industry to be its most invaluable resource. DSO People shares updates on new hires, promotions and awards. Here is January's list:
---
Sonrava Health Makes Changes: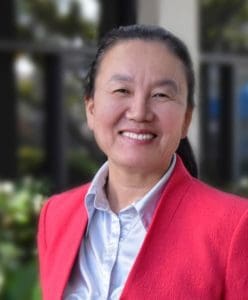 Dr. Zhi Meng Promoted to Chief Clinical Operations Officer at Sonrava Health. Reporting to Chief of Staff Greg Marotta, Dr. Meng has overall operational responsibility for more than 560 Sonrava Health dental offices nationwide. While continuing to lead the West region directly, the leaders of the East and Central regions now report to her, as well as national clinical recruiting. Dr. Meng joined Western Dental in 1994 as an Associate Dentist. She was a practicing dentist for 12 years before taking a leadership role in operations as a Clinical Director. She later led the development of the organization's extensive orthodontic program – now the largest in the United States – and then, as Senior Vice President, Specialty Services, developed and operationally supported the extensive network that serves the specialty dental needs of patients in California, Texas, Arizona, Alabama and Nevada. Most recently, she was serving as Regional President – West.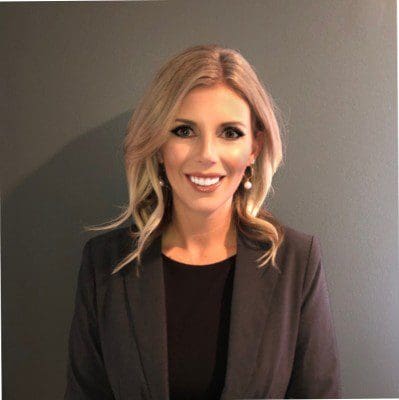 Trisha Williams RDH becomes Director of Dental Hygiene at Sonrava Health.  After working for DentalOne Partners for 12 years in various roles such as director of market operations and regional director of dental hygiene, Trisha joins Sonrava Health. Sonrava Health, which is headquartered in Coppell, Texas, is the parent organization of a family of health and wellness companies, including Western Dental & Orthodontics, Western Dental Kids, Brident Dental & Orthodontics, Brident Dental Kids, MID-Atlantic Dental Parnters, DentalWorks, and Perfect Teeth.
---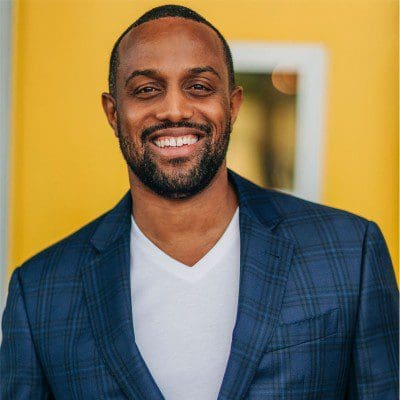 Kevin Walcott Becomes Group Vice President of Operations at Aspen Dental Managment, Inc (ADMI). Prior to this promotion, Kevin worked for Aspen Dental for 14+ years in various roles including, division VP, senior territory director, and operations specialist. ADMI is one the largest healthcare business support organizations in the U.S. ADMI supports Aspen Dental, the largest branded network of dental practices in the U.S. with nearly 900 locations in 42 states, as well as ClearChoice Dental Implant Centers, with more than 65 locations in 27 states. Collectively, the two are the largest provider of fixed and removable prosthetics in the U.S.
---
Tend Appoints Cynthia Hiskes as Chief People Officer.  As the new CPO of the tech-driven dental services provider, Cynthia will steward Tend's People and Talent functions, overseeing all aspects of human resources, including talent recruitment, experience, retention, engagement and inclusion. Cynthia will play a pivotal role in evolving the People function as the company, which currently operates 23 dental studios across 5 major metro markets, continues its nationwide expansion and grows its workforce of over 650 employees. She was most recently the Chief Human Resources Officer at Oak Street Health, a primary healthcare provider that operates more than 160 locations across 21 states with the support of thousands of employees. Cynthia will be based out of Tend's Nashville hub, with frequent visits to additional markets as the company enters additional cities nationwide. Doug Hudson is Tend's co-founder and CEO.
---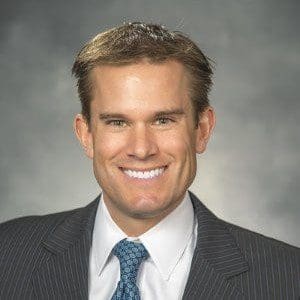 Chris Maher Joins OMS360 as new senior VP of business development. With 20 years of experience in investment banking and healthcare business development, Chris brings a wealth of knowledge and expertise to help drive their growth and expansion. Prior to this position, Chris was director of mergers and acquisitions at DaVita Kidney Care. OMS360 brings strategic resources to Oral Maxillofacial Surgery practices. The group is headquartered in Alpharetta Georgia and was founded in 2021.
---

Simi Recai Promoted to VP, Strategy and Culture at Underbite Dental Managment. Prior to this position, Simi was area manager. Underbite Management was started in 2011 and currently has three locations in Manhattan.  In a "vertical city" with residents and visitors from around the world where space is at a premium, it is critical to be a 360-degree solution for patients, offering the basics as well as complex high-tech and cutting-edge procedures and philosophies. The group, founded by CEO, David Janash, DMD. Underbite was a Group Dentistry Now Emerging Group to Watch in 2018.
---
Mark Musso joins Specialty Smile Partners as their new Chief Operating Officer. Prior to joining the group, Mark spent 17+ years working for CuginCo LLC, which is a property management company in Pueblo, Colorado, as well as Hero Practice Services, where he served as COO and chief people officer. Specialty Smile Partners was founded in 2017 and is headquartered in Eau Claire, Wisconsin.
---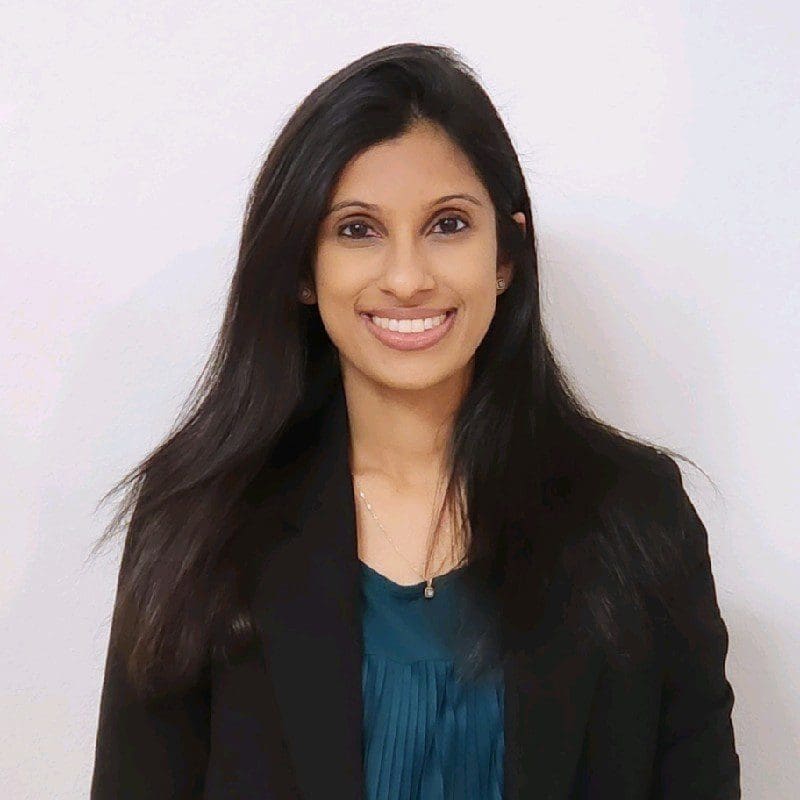 Sonia Chheda, DMD, joins Sage Dental as Dental Director, Practice & Clinical Integrations. Prior to joining the group, Dr. Chheda worked as a clinician at Great Expressions Dental Centers. Sage Dental Management, LLC is based in Boca Raton, Florida and provides support services to more than 90 affiliated Sage Dental practices in Florida and Georgia.
---
Sage Dental Announces Promotion of Misty Mattingly to Senior Vice President and Chief Dental Hygiene Officer.   In her new role, Misty will continue to oversee the company's hygiene program and will manage more than 150 hygienists at Sage's 93 practices throughout Florida and Georgia. In addition to her responsibilities at Sage, Misty will continue to serve as the vice president of the Georgia Board of Dentistry. Before joining Sage Dental in 2018, Misty held executive and consultant roles in dental organizations that included Northwest Oral and Maxillofacial Surgery Associates, Intelident Solutions, and Coast Dental. 
---
Kelcy Barger promoted to Director of Dental Operations at Rock Dental Brands. Kelcy has worked for the DSO in various management roles. Prior to that she worked as a practice manager at Heartland Dental, R2 Center for Dentistry and Pacific Dental Services.  Rock Dental Brands was founded in 2015 and is headquartered in Little Rock, Arkansas. They provide multidisciplinary care in Pediatric Dentistry, Orthodontics, General Dentistry, and Oral Surgery. Rock Dental Brands was a Group Dentistry Now Emerging Group to Watch in 2018.
---
ClearChoice Management Services, which serves the nationwide ClearChoice Dental Implant Centers® network, announced Theresa Wang, DDS, MS has been appointed as Chief Clinical & Development Officer.  The appointment was made following the retirement of Mark W. Adams, DDS, MS, at the end of 2022. Dr. Wang, a longtime doctor in the ClearChoice network, joined in 2012 as the owner and lead prosthodontist of the ClearChoice Dental Implant Center in Schaumburg, Illinois. She expanded her practice to three centers in the region while serving an important role as chairperson of the Clinical Advisory Board for the ClearChoice network. In 2022, she transitioned to a new role within CCMS as the Vice President of Clinical Innovation, helping to test and implement new technology and clinical services across the network. In her new position as Chief Clinical & Development Officer, she will build upon these strategic initiatives by introducing new procedures and services across the network, as well as leading the research and development of new technologies and materials to enhance patient outcomes and experiences.
---
myOrthos Announces Inaugural Clinical Board of Directors:
Dr. Salvatore Manente, Manente Orthodontics, serves as Director of Clinical Quality, Compliance, and Excellence.
Dr. Ashley Acevedo, CT Braces, serves as Director of Clinical Education, Training and Recruitment.
Dr. Stephen Labbe, Labbe Family Orthodontics, is partnered with Tyler Russell (Co-Founder and SVP of Business Development) and Kristy Barker (VP of Marketing) to serve as Director of Growth and New Patient Experience.
Dr. Domenic Mazzocco of Hanover and South Shore Orthodontics was elected to the role of Director of Operational Excellence. She is partnered with Shinto Chakuncal (Chief Operating Officer) and Casey Lonabocker (Sr. Director of Operational Transformation and Integration).
Dr. Natalie Miller, Labbe Family Orthodontics, serves as Director of Technology and Vendor Relations, together with Alex Pirrotta (Sr. VP of Finance) and Vlade Dimovski (VP of Information Technology).
Kelsey Frank also joined the DSO as their HR operations and integrations manager. Prior to joining the specialty DSO, Kelsey was manager of talent operations at Press Ganey and she was the diversity and inclusion consultant at Aerotek.
---

Healthcare Veteran Alisa Ulrey Joins U.S. Oral Surgery Management as Chief Operations Officer. As COO, Ulrey will oversee USOSM's daily operations, as well as design and implement business strategies, set company goals for performance and growth, and establish policies that promote company culture and vision. Ulrey has served in a wide variety of leadership roles for healthcare and big box retail organizations. Most recently, she was president and COO of the Center for Autism and Related Disorders (CARD), the nation's leading treatment provider for autism, which serves hundreds of centers across the country. Before joining CARD, Ulrey spent several years in various leadership roles for CVS Health. In her most recent position as a divisional vice president, Ulrey managed CVS retail teams across multiple states. In this role, she oversaw nine regional senior directors and 78 district leaders, supporting more than 1,200 retail units. 
---
Tanya Miller Joins Gen4 Dental Partners as their Director of Operations. Tanya has been in healthcare administration for twenty years. For the last sixteen of those, she has focused on dental practice affiliation integration, dental practice de novo integration, and dental practice management with DSOs like Pure Dental Brands, Elite Dental Partners, and Heartland Dental.
---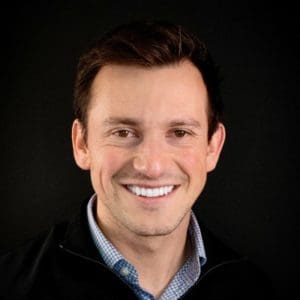 Ben Holguin Joins New Life Dental Implant Center as CEO. The emerging group currently has two California locations and specializes in full arch dentistry and full mouth dental implant rehabilitation. Ben intends to accelerate the growth and expansion throughout California. Prior to joining the group, Ben was founder of The Dental Rocket and worked in sales for both Patterson Dental and Henry Schein.
---
Guardian Dentistry Partners Announced Two New Promotions:
Justin Deutsch has been promoted to CFO. Prior to that he was the managing partner and VP of operations. Prior to that his was the founder, CEO, and CFO at Montage Dental Group which affiliated with GDP in 2020.

Christopher Johnson becomes GDP's VP of Strategic Operations. Prior that he was their VP of Operations. Prior to joining the DSO, he was field operations manager at ClearChoice Dental Implant Centers.
---
DECA Dental Announced Two New Promotions:
Brandon Dowdy-Ernst is promoted to VP, Guest & Team Experience. Prior to this position, Brandon was the director of client retention and loyalty for DECA. Before that he was chief experience officer at Smile Workshop, which was acquired by DECA Dental.
Denise Yousuf is promoted to VP, Training and Development. Prior to this position, Denise was Sr. Dir., Development and Training. Before that she was Director of Operations. She also spent three years as regional manager at Aspen Dental.
---
Elite Dental Partners Announced Two New Promotions:
Kylee Black is Promoted to VP of Field Operations at Elite Dental Partners. Prior to this position, Kylee was regional director of operations and a multi office manager. She has also held the position of treatment coordinator at a private dental practice.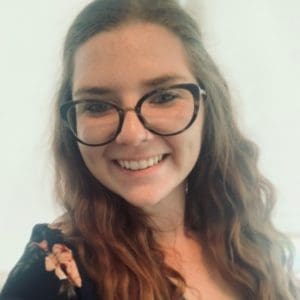 Jenna Fronczek is Promoted to Director of Doctor Relations at Elite Dental Partners. Prior to her new position, Jenna was the manager of doctor relations. Before that she was an office manager at Aspen Dental. Founded in 2014, Elite is headquartered in Chicago, IL.
---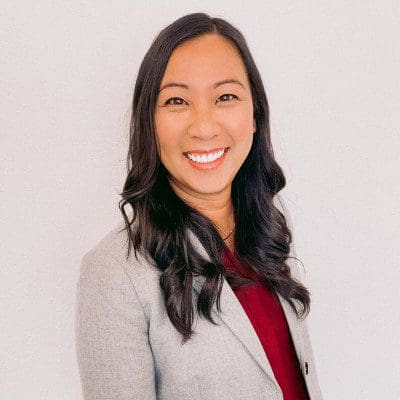 Reenie Rausch Joins Zola Dental as their COO. Prior to joining Zola, Reenie was VP of integrations at Dental One/Mid-Atlantic/Perfect Teeth. Prior to that she was area director, center operations East at ClearChoice Dental Implant Centers. Zola is headquartered in Portland, Oregon and was founded in 2017. The group has six locations.
---
DSO People is sponsored by Fidler and Associates, the premier executive search firm in the DSO industry and proud partner of Group Dentistry Now. From startup and emerging groups to large, private equity backed organizations Fidler and Associates reputation and experience are unmatched within the industry. Whether you are looking to hire an executive or looking for a new career, please contact Fidler and Associates to discuss your next steps at www.fidlerandassociates.com.

---
---
More DSO People:
DSO People! New DSO And Dental Group Hires, Promotions & Awards – December 2022
DSO People! New DSO And Dental Group Hires, Promotions & Awards – November 2022
DSO People! New DSO And Dental Group Hires, Promotions & Awards – October 2022
DSO People! New DSO And Dental Group Hires, Promotions & Awards – September 2022
DSO People! New DSO And Dental Group Hires, Promotions & Awards – August 2022
DSO People! New DSO And Dental Group Hires, Promotions & Awards – July 2022
DSO People! New DSO And Dental Group Hires, Promotions & Awards – June 2022
DSO People! New DSO And Dental Group Hires, Promotions & Awards – May 2022
DSO People! New DSO And Dental Group Hires, Promotions & Awards – April 2022
DSO People! New DSO And Dental Group Hires, Promotions & Awards – March 2022
DSO People! New DSO And Dental Group Hires, Promotions & Awards – February 2022
DSO People! New DSO And Dental Group Hires, Promotions & Awards – January 2022
DSO People! New DSO And Dental Group Hires, Promotions & Awards – December 2021
DSO People! New DSO And Dental Group Hires, Promotions & Awards – November 2021
DSO People! New DSO And Dental Group Hires, Promotions & Awards – October 2021
DSO People! New DSO And Dental Group Hires, Promotions & Awards – September 2021
DSO People! New DSO And Dental Group Hires, Promotions & Awards – August 2021
DSO People! New DSO And Dental Group Hires, Promotions & Awards – July 2021
DSO People! New DSO And Dental Group Hires, Promotions & Awards – June 2021
DSO People! New DSO And Dental Group Hires, Promotions & Awards – May 2021
DSO People! New DSO And Dental Group Hires, Promotions & Awards – April 2021
DSO People! New DSO And Dental Group Hires, Promotions & Awards – March 2021
DSO People! New DSO And Dental Group Hires, Promotions & Awards – February 2021
DSO People! New DSO And Dental Group Hires, Promotions & Awards – January 2021
DSO People! New DSO And Dental Group Hires, Promotions & Awards – December 2020
DSO People! New DSO And Dental Group Hires, Promotions & Awards – November 2020
DSO People! New DSO And Dental Group Hires, Promotions & Awards – October 2020